365 in the classroom
Watch a practical demonstration of
how Microsoft's future vision for EdTech is coming alive in the classroom, in the trust and school office.
Lara Sorrell, Microsoft EdTech demonstrator

Overview – 365 in the Classroom
Find out how Microsoft 365 supports student learning in the classroom and reduces teacher workload, by using EdTech to create a more inclusive classroom with accelerated learning.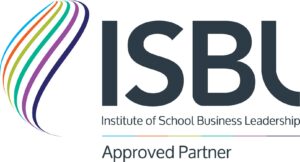 ScomisLive is recognised by ISBL as Continued Professional Development (CPD)
Offering over 20 hours of appropriate learning content for School Business Leaders. ISBL members can register their attendance against their annual CPD commitment.
Sponsors:

Other related topics
Explore how and why technology was being used before remote learning, how it's changed, and look at some examples from Microsoft of how things might evolve in the coming years as we look towards a Hybrid Education future here.
The Cornerstone Academy Trust is recognised nationally and internationally as being at the forefront of EdTech for teaching and learning. Find out how they are harnessing technology to collaborate and develop a supportive learning environment here.
Session transcript
LARA:
I am currently a classroom success manager at Microsoft. My background is in education; I used to be a primary school teacher, but there are three strands to this how I became interested in tech.
The benefits tech can bring to education
The first is that I had worked in the tech industry and, within it, established a working knowledge of the Cloud: what Cloud solutions are, and how I can access my work from my device anywhere. As a teacher this was very important to me. I needed that autonomy over my work/life balance. I knew it would really support me – even if it just allowed me to leave school before the traffic started. So making my commute shorter was one benefit, but there were a range of benefits overall to how I worked.
The second part of this is that while working in an office I built a lot of tech skills and this meant that I was able to tailor my resources and my scaffolds to my learners and my lesson intentions, instead of being in a position where I was trying to adapt the learning to the resources available.
The final strand is that I am dyslexic. Whether it be typing my homework when I was ten so that it wasn't a complete battle to get it done, or whether it be that I can no more read a sentence that I've written than I can become a fish in water, I've been able to break down my own learning needs and use tech to support me. This reflection also helped me support the learners in my classroom and this is what I am absolutely passionate about: accelerating that learning, helping students, and establishing an inclusive classroom. I am completely devoted to how tech can support this.
We have a good amount of insight and data on this topic already, so I have been able to look into this and reflect on what it means. Mental health and wellbeing are so close to my heart. You can't teach unhappy learners. I'll also reflect on how One Note can be used to accelerate learning in One Note when it's part of that feedback and assessment cycle, because it offers the ability to tailor your resources and your scaffolds. You can give feedback in the moment – and that's important, because I really enjoy the "token economy" and I really like being given a sticker; I really think it just builds enthusiasm.
The 'reflect' feature
My favourite place to start is always with how children are feeling. Luckily, we have the fantastic new 'reflect' feature within Teams to show us. As a former mental health first aider, this is really close to my heart. Wellbeing was what I did; building those relationships and thinking about how they were as people. The 'reflect' feature in Teams gives us some personal and social questions, such as "How do your friendships feel today?". This is important, because anyone who has been in a classroom knows how much friendships can impact the classroom and learning within the classroom.
Then there are also 'reflection' questions, such as "How do you feel about your ability to succeed in this class?". These questions are designed to support learning and assess how children feel about the day's learning. And then there are 'goals and intentions' questions such as "How do you feel about your progress to your personal goals?". What I want to highlight here is the privacy – educators can see students' names and reflections, but classmates cannot. This is incredibly important and means that children can feel safe when it comes to sharing how they feel.
Lastly, the 'reflect' function has a function called "the feelings monsters". Essentially, these are cartoon faces which students can select to show their current emotional state. These are brilliant, especially for students who may appear to be angry or upset but are not able to explain how they feel. And that support is starting holistic conversations to support wellbeing in class. I absolutely love the 'reflect' tool – it is a fantastic starting point.
What we can learn from this
The data that the 'reflect' tool can gather can be extremely useful. A teacher may, for instance, choose to look at the previous week or month, to get an overall view of how people are feeling day-to-day. This enables them to look into what's going on with particular students, tracking how they're coping and how their emotions are changing. Equally important is that teachers can see academic data – who has attended meetings, who has been late, which assignments have been completed, and which have not. Some schools which do not use Teams in class might still use it for homework, and this will allow teachers to see which students haven't logged on, haven't looked at various assignments, and aren't engaging. What this means is that teachers can identify who needs more support much more quickly than they otherwise might.
One highly useful function I'm particularly fond of relates to reading progress. This does something great for practical learning: it creates word clouds of the words your students find the most difficult so you can practice them when needed. It even creates a challenge assignment for you based around the words you need to practice, which I'm a big fan of.
Creating and allocating assignments remotely
Teams is also very effective when it comes to creating assignments. Within Teams there is a function known as Quiz, which uses similar technology to the Forms feature to let people create specific quizzes. At the time of writing sometimes the standardised assessments aren't really what you need because learning hasn't been standardised – it hasn't been what it has been previously. Many of us have been at home for a long time and I know that even before the two lockdowns that sometimes I just needed a specific assessment to assess whether my children understood a certain part or aspect of what they were learning. This function is extremely helpful as an additional resource.
Anyone who had to do an assignment remotely will know that – no matter how accessible the language is – children struggle with it a lot of the time. A lot of the time it's having that degree of independence that many children haven't built yet and that's completely fine. What children like is to see you – you are their teacher, you are the one they know. I remember one of my parents telling me that every day their son was just excited to see me online. So try to maximise that, don't be afraid to create videos of yourself to share with them to aid them in doing assignments remotely.
What other apps can we use?
There are a whole host of built-in apps which are not only useful but also very enjoyable to use. I would highly recommend checking out Near Pod before you start your planning; it contains games and all sorts of virtual activities full of resources that will help you. And also remember that you are able to attach all sorts of documents to help during class – there's a class notebook feature, you can attach word documents and PDFs, and you can also share links.
Possibly my favourite feature on Teams is the reading progress feature, which I think is honestly quite magical. How this works is that you can import a book through whatever means you like – uploading a document, using Office Lens to take a picture of the text – but there's a sample library with various reading levels, and you can choose the level you need. And what is clever about this is that you can limit the amount of attempts a child can take, because every class has learners who will try until it is absolutely perfect and won't stop. Limiting the time means that you can give students a set amount of time to try and then come back.
The children can also read as a group. I like that this is an option even though I, personally, always hated group reading in school. But some children will prefer it. What I particularly like is that you can toggle the video on and off to register reading with facial expressions, which is a brilliant assessment tool for teachers.
Useful tools every educator should know about
At the time of writing, in schools, a lot of people are in different places when it comes to digital devices. Some people have enough devices for a year group whereas others will only have enough for one class or one group within that class. But there is an overall shift towards paperless solutions. One of our schools recently reported having saved the equivalent of five-sixths in paper usage; not to mention all that toner and ink, and all that time in the printing queue.
Some of the most useful digital tools for me have been as follows:
There was part of me that was genuinely upset when I discovered this and I felt quite hurt that I didn't know it was there and all that time I had spent copying and pasting. If I want to look for a picture of a dog, it's there for me – I click it and then I can insert it straight on the page, no copy and paste. I also really love the inclusion of this, because many teachers will be familiar with the sensation of getting questions out of the blue, and this helps you answer them in an enjoyable way.
Insert PDF. This is great as a paperless solution. Some children really do need to practice the same thing over and over – like handwriting – and this just saves on those resources needing to be printed out. If you are going paperless and you want to build a bank of resources and you insert those PDFs with a different title down here, you can put them all in the content library, and I was always someone who believed in having resources on the table. Your resources are there, I've taught you what they are. You know how to use them; they just need to be accessible. This is great for that, and it saves you from having to laminate as well.
The two functions of audio recording I like are as follows: you can record feedback for people's work, and you can also record instructions. I saw a teacher doing this and I was amazed. She was teaching modelling and she was using Draw to model and then recording her instructions so the children could listen to her, and they could refer to her explanation in the lesson when they forgot. Doing things this way meant that they could work completely independently, and I was amazed by it. I am a big believer in teaching children to be independent and I just thought that was one of the best things I've seen. I really loved watching her teach.
Maths is an interesting intervention tool that can help with homework for extra explanations. That can be very useful when you have a topic that's a bit of a struggle for 25 of your 30 children, but you've got five children who have done absolutely everything. You need to give them something, but what if you don't have anything else? So this is really good for creating extra resources because you can generate a practice quiz for them and they can work it out. It builds independence and allows them to do that by themselves and you can pick how many questions you want.
Class Notebook. Obviously, digital teaching means that you can go into someone's work and give them feedback without having to sit next to them, which is a brilliant tool for building independence. You do not necessarily have to look over at them – you just know how they're getting on and you can add to their work. But when it comes to digital teaching, there can still be frequent absences and you can distribute a page or a section to specific children.
A lot of the time, engagement ends up coming down to how pretty something looks – and I don't always have time to think about how pretty something looks. That's where Designer comes in. You can pick how you want your resource to look and it will change it for you. Just to look a little bit prettier; just to build up that extra engagement. You can insert pictures as well as videos, all of which make everything a bit more interesting and engaging.
It is what it sounds like – you can read aloud and have the tool transcribe what you're saying.
Immersive Reader. This, too, is exactly what it sounds like – it opens our text and reads it to us. The first time I heard the tool speak I jumped because it sounds incredibly lifelike. One other useful tool within Immersive Reader is that I can click on a word and have a little picture dictionary come up; for example, if I hovered over "sow", I would be informed that that means a female pig. There is a setting to adjust how slow or fast it reads, as well as a variety of tools to change the text size and colour and to identify which words are verbs, nouns, adverbs, and so on. This can be highly useful in English lessons concerning grammar and even when teaching foreign languages. I've found it personally to be highly useful for sight readers and students with learning difficulties.
What I really like, and what I was discussing with someone the other day, is that you can use Dictate and Immersive Reader together. It allows you to have a child read out a story or a piece of writing – Dictate will record it for them, and then they can use the Immersive Reader to listen to it. And then they can hear themselves – and it doesn't make sense they'll be able to make their own edits, which they really enjoy. Hopefully that will really help with marking.
The Microsoft Education Centre
Finally, I'd like to recommend the Microsoft Education Centre, which is accessed through the 'learn' function. When you open it up, you will find videos, guides, and modules you can do to support using those tools. What makes this worth using is the MIEE community (Microsoft Innovative Educator Experts) who help one another; it is a wonderful community. The nature of teaching is that if you learn a skill you want to share it with everyone else, because you know that it will help. So, when I saw this, I thought that more people should know about it because it is in your nature as a teacher to help other people.
There is so much more to use and discover, but this should be a good introduction into the resources you can use. Everyone is at different stages of development after the last few years; this will tell you where you are doing well, and it will tell you your points to improve on as well. One other resource I can highly recommend is our Explore Your Digital Future programme, which contains lesson plans and resources lesson resources. It's well worth checking out.
Summing up
The last thing to address is a couple of questions I have been asked. The first is whether teachers can pre-plan their lessons in advance of running live classes. The answer is yes, they absolutely can. Two things I would recommend are firstly using One Note to store all your resources together – this is what I like about it, because it can be used to store PDFs and files in one place and easily accessed. The second is that you can use Teams to schedule assignments: I personally found this to be a huge time saver during lockdown, as it can release the work you've uploaded whenever you want it to go. As an example, you could put it all online on a Monday evening and have it be released on a Thursday morning.
Another question I was asked is whether the Accelerated Reader resource is available to all schools, or just primaries. It's available to everyone, though I'm glad to note that a lot of colleges are increasingly using this, because if you have a barrier to reading as a child, you're going to have a barrier to reading as a young adult as well. It is supportive of everyone, which I personally appreciate.
The final question I wanted to address was where the best place is to learn about the apps I have been recommending. The Microsoft Educator Centre is definitely the best place to look for information on them – it will give you a huge amount of information about what's available. There is a lot to discover.
For help or support with Microsoft 365, do get in touch with Scomis.org for any assistance.