Reducing schools' environmental impact through the implementation of tech
Find out what you can do to reduce the environme

ntal impact

of your school or multi academy trust and how technolog

y can help you

r organisation become more sustainable.
Anna Artemyeva, Head of Google for Education for UK & Ireland, Interim Head of Europe, Middle East and Africa

Overview
Anna Artemyeva showcases how Google is helping to solve arguably the greatest existential challenge humankind has ever faced – environmental sustainability. 
Today's students will spend their entire lives with environmental instability, seeking ways to make the world more sustainable. So it's vital that technology giants like Google, and their most senior leaders, like Anna, are addressing sustainability alongside them. 
Google has been carbon neutral since 2007 and has committed to operate entirely on carbon-free energy, everywhere, by 2030. Anna shows us how Google for Education shares this global commitment and brings it into the here and now, answering imperative questions such as "Why should schools and trusts think about their environmental impact?" "What is the role of technology in making schools "greener"?" 
Anna is responsible for leading the implementation of Google's sustainable practices in education and explores this key trend influencing education today and defining the educational experience of tomorrow. 
Anna will round off this important keynote with the clear actions that education establishments can take right away to become more sustainable. 
Next steps
Need help and advice with implementation or ongoing support with Google?  
As a Google for Education Partner, we've worked with many schools to help them implement Google and other cloud-based technologies. By providing flexible access to our Google experts, we are also able to help you build on your existing Google platform to realise its full potential. 

If you are interested in knowing more about how we can help you to exploit Google for Education technologies, please get in touch.
Successfully implementing a Digital Learning Platform at Honiton Primary School 
As a Google for Education partner, we have helped many customers successfully implement digital learning platforms, enabling the provision of high quality and engaging teaching and learning without impacting on staff workload.  And our services don't stop there – our ongoing support contracts provide quick and responsive access to expertise when it is most needed as Ross Hasler explains:  
"We use Scomis to support us with our G Suite for Education and I would like to say a BIG t"We use Scomis to support us with our G Suite for Education and I would like to say a BIG thank you for resolving the myriad of requests we have been sending through. Our teachers are using Chromebooks successfully to teach KS1 and KS2 using Google Docs and Sheets. The service is working extremely well – the queries that I and other staff members have are now looked at much quicker by the specialists at Scomis, freeing up huge amounts of time to focus on teaching, learning and leadership"  
Ross Hasler
Assistant Head Teacher, Honiton Primary School, Devon 
Anna Artemyeva
Head of Google for Education, UK & Ireland and interim EMEA

Anna leads Google for Education across the UK and the Republic of Ireland, and is the Interim Head of Education for Europe, Middle East & Africa. Her role includes supporting education organisations with getting the most out of Google technologies such as Chromebooks and Google Workspace for Education, providing professional development training for teachers in the area of tech use, improving learning outcomes, and making processes more efficient thanks to innovative solutions. Anna has been in the Tech industry for 15 years, 10 of which she has dedicated specifically to EdTech. Additionally, she has worked across various European countries bringing technological innovation to new geographies. 
Other Related Topics
Find out what a fully 'googled' school looks and feels like. Gain inspiration from a school that has been a worldwide Google Reference School since 2015 and was one of the first schools to deploy G Suite for Education and Chromebooks in the UK with Assistant Head and EdTech Lead at Devonport High School for Boys, Nick Berryman.
Find out more about the near future for Google's classroom learning with Phil Wheeler, Goggle Certified Trainer and Presenter. 
If you are looking for inspiration about how to empower SEND students to take greater control of their own learning through exploiting EdTech. Find out more about new strategies and hints and tips that you can implement immediately with Google Certified Trainer and Presenter, Phil Wheeler.
Further reading and reference material
To follow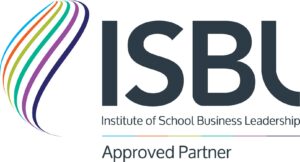 ScomisLive is recognised by ISBL as Continued Professional Development (CPD)
Offering over 20 hours of appropriate learning content for School Business Leaders. ISBL members can register their attendance against their annual CPD commitment.
Sponsors:

Session transcript
TARA 
For ScomsLive customers we provide flexible access to our technical expertise, and we aim to get the most out of your ICT to exploit relevance and new technologies. 
You'll be hearing a lot about those today and tomorrow at ScomsLive. 
The last couple of years has seen the rapid adoption of cloud-based platform by schools and cloud-based flat forms have been a normal part of life. 
ScomsLive has gained us strong representation for expertise with Google technologies and a Google for Education partner. 
So to the next section. 
We're honoured Anna Artemyeva has chosen ScomsLive to showcase how Google is helping to solve the greatest existential challenge humans have faced environmental sustainability. 
Today students will spend their entire lives with environmentalist in stability. 
Seeking ways to make their worlds more sustainable. 
It is vital that technology giants like Google, and their most senior leaders, like Anna are addressing sustainability, alongside them, and us. 
Anna Artemyeva, Head of Google for Education for UK & Ireland, Iterim Head of Europe, Middle East and Africa, includes introducing best practice for the sustainable use of tech. 
For practices in education. 
She's here to explore this key trend that's influencing education today, and defining the educational experience of tomorrow. 
And Anna will round off this important keynote with the clear actions that we can all take, right away to become more sustainable. 
Good morning, Anna. 
Welcome to ScomsLive. 
ANNA:  Good morning, Tara. 
Good morning everyone. 
Thank you so much for very detailed introduction. 
I'm really happy to come to such an important topic such as sustainability commitments and how you can reduce the environmental impact of your schools with the use of technology. 
I know that many SCOMIS are using Chrome book or both. 
I think it will be very available for you to understand how by choosing this technology you're actually reducing the environmental impact of your school. 
If you're not a Google school, I think this session will also be very useful. 
It will help you to understand what to look for, when you are building and developing your own, sustainability commitments or choosing the technology with sustainability in mind. 
So, Google has been working hard for climate action for three decades already. 
In 2007, Google was the first company of such a large size to announce that we are carbon neutral. 
Here?  I would like to take a pause and talk a little about terminology. 
So, what is "carbon neutral" mean? 
The company that says they're carbon neutral actually calculates by manufacturing and production and operations and participates in the programmes that off set these carbon emission. 
Unfortunately carbon neutral does not mean there is no carbon emissions at all. 
It means a company or organisation, invests in things like renewable energy or other environmental programme, in the same amount of carbon that actually is produced the operations of this organisation. 
So Google has been for many, many, many years, since 2007 carbon neutral already. 
10 years later, we have managed to switch completely to the renewable energy. 
Once again, let's discuss what's renewable energy? 
Renewable energy is energy collected from renewable resources that are naturally replenished, within the human time scale. 
We're talking about energy from wind, sun, waves, heat, tide, and things like that. 
That means that all of the energy that Google purchases to power its data centres and offices, all-around the world is 100% renewable. 
And we are not stopping here. 
Google has a very, serious commitment to go carbon free by 2030. 
Carbon free means that there is no carbon emissions at all. 
There are no emissions, neither in the supply chain that Google chooses. 
So, if we are using other suppliers for supply parts, transportation, even catering, whatever products and parts we might use in our operations we will be choosing also carbon free suppliers. 
And with this sustainability best practices and commitments we try to extend the benefits of that to our customers, as well. 
Before I start talking about Google for education offering and its impact on the environment specifically I would like to talk about a few, other known Google services and products. 
Let's start with Google shopping. 
I'm sure many of you use Google functionality for goods and satisfies it is reduces the tole of packaging and transportation, when you choose different products. 
Let's imagine you are looking for a power, energy-intensive product like a dishwasher. 
Google will offer you an option to filter all of the dishwashers offered by the most ecofriendly and sustainable options. 
Let's look at Google flights.  If you're looking at flights on Google flights. 
You can actually see the carbon emission for the specific flight that you're looking at. 
And also, have a choice to find more ecofriendly one. 
Google search A part from the fact that Google search itself is built on the carbon future central Google cloud. We also have a dedicated team insuring all of the information on the climate situation, and climate change is very accurate. 
So, we rely on reliable sources like from the United Nations, and other official organisations to provide the true information to the society, about what's happening on the planet. 
Hopefully, many of you heard about Google Nest. 
It is a selection of products for smart home, so things like Google Nest with Web cams or, doorbells or thermostat. 
So, specifically for Nest thermostat there is a new feature called "Nest renew" it allows you to set up your heating or cooling of your house to use the cleanest energy and also to use it in the most efficient, cost-efficient way. 
All of this uses artificial intelligence and machine learning. 
Google maps has also sustainability commitments in its score. 
Choosing going by car to your work or to do your shopping or to see your friends is a very carbon intensive choice. 
So, very soon Google will be offering you to choose not only a toll-free or fastest route, but also the most ecofriendly road. 
That will allow you to choose the most fuel efficient way to your final destination. 
So all of this features that I have already mentioned are already available or will be available shortly this year. 
So let's talk about Google for education products and for education commitment. 
Today we'll focus on two main products. 
Work space for education. 
So you probably know the apps like Google classroom, Gmail, slides, forms, docs, sheet, that's Google work space for education and Google Chrome books the devices. Let's start with work space for education. 
First of all, I think it is really fortunate understand that, if you have chosen to use cloud-based solutions and Google, specifically, you are choosing to use the carbon neutral cloud, carbon neutral solution. 
This already can be part of your school's environmental commitment. 
I'm really pleased that, in the UK, specifically in the last two or three years, there has been a significant change. 
A significant switch to cloud-based solutions. 
A lot of this has been driven by the department for education has launched over the last, two years of the pandemic, when they offered all schools a budget to switch to cloud-based solutions. 
Either Google or Microsoft office. 
And this was primarily done right for the reasons of allowing schools to offer remote learning to students. 
But, it also allows a lot of schools that have been using before energy, efficient and solutions to explore cloud. 
So, there are still a lot of schools that use on-premise solutions to run their technology and digital solutions. 
But it is very important to understand, first of all, it is absolutely not energy efficient. 
It is very expensive. 
Very costly to sustain the server infrastructure in your school. 
It is also not very safe and secure, with regards to cyber attacks. 
While you might still have a server, maybe reduced amount to keep some of your data. 
Unfortunately not all of the soft wears that you might be using have the cloud version already. 
So, you are forced to use your server solutions to run those legacy software. 
But, still think about the future and switching to more eco-friendly and cloud-based solutions. 
The organisations that have switched from on-premise server-based infrastructure to cloud infrastructure saw up to 87% reduction in IT, energy use and carbon emission. 
Just think about this number. 
87% less energy used when you switch to the cloud solution. 
So, let's look at the famous tools like Google classroom, doc, forms, sheets, and slides. 
All allows you to go paperless or reduce the amount of paper. 
To reduce the countless amount of photocopying, that you might have been doing for you know giving students their homework or distributing some worksheets. 
All of that was really heavy on the environment. 
And also now you have an opportunity to keep your guardians informed electrically, versus guardians and parents travel to school meetings and parent assemblies. 
The powerful tool like Google meet allows you to meet virtually for parent meetings and also staff meetings. 
And allows you to reduce CO2 emission was less travel. 
All of that helps, not only because these tools are using really, ecological cloud-based platform. 
Also, because you save a lot of person and travel costs, as well. 
One of the thing that I'm particularly looking forward to in the UK, which is not necessarily related to Google, but overall about reducing the amount of paper and transportation costs. 
Fingers crossed, we will have soon our exams, and especially high stakes as additional form. 
Hopefully a couple of more years, the Department for Education and Examination Boards will reduce the amount of paper that is used for A Level or GCSCs all the tracks that drive this paper to the facilities–  
You know for next stages of process and processing all of the exam papers. 
All of this can be done on-line. 
It will save a lot of energy, fuel, and paper to more positive impact on the environment. 
Next Chrome books and the Chrome operating system. 
>> Sustainability is not a new thank for Chrome books. 
Chromebooks were launched 12 years ago and already sustainability has been a priority for Google and are for many companies. 
A few things to look at for choosing a Chromebook. 
Longevity, what components are used to produce the Chromebooks. 
Choose the solution with rubber framing, attached pad, screen, and keyboard so, doesn't break easily. 
And it can serve your staff and your students longer. 
Look at what materials are used to produce those devises are they recycles and recyclable materials, as well? 
One of the things Google has started doing since last year. 
We have put more artificial intelligence in Chromebooks to insure there is more energy efficiency in the way, how Chrome books are charge sod they charge faster and screen brightness and power consumption, to make sure the energy is used in the most efficient way, without compromising on the productivity of the Chrome book. 
And Chromebooks have been designed with the shareability in mind. 
While being a Google for education in UK and Ireland, I would love every child to have a Chrome book. 
I also understand that's not necessary, especially in early years. 
And Chromebooks can be shared. 
They can be shared in a way that each user can log in with their own credentials, and completely have a unique experience, a safe, very secure usage, even if someone has been unit is this Chrome book before. 
Think about that. 
How many devices you need in your classroom and can they be shared? 
To safe the cost and the environmental impact, as well. 
>> Because Chromebooks and Chrome operating are cloud-based they are running on carbon neutral cloud, as well. 
It is also important to understand that we when we speak about sustainability needs that we need to look at the entire life cycle. 
For example upstream how will the device manufactured and, what materials they were made from? 
The next stage, how they are consumed. 
Are they consumed and used responsibly? 
And the last stage, how those devices can reduce ewaste. 
Have they been built with repairable and recyclability in mind initially? 
Whether you choose a Chromebook or any other solution or service, think of all of the three, stages from the manufacturing stage, consumption stage, and the end-of-life stage, as well. 
Google doesn't produce Chromebooks itself. 
We have our OEM manufacturing partners producing Chromebooks like sustainability programmes as well. 
Looking at ways to deliver smart and sustainable devices. 
Let me summarise it to I think four, main things you need to look for, when you're looking for sustainable device. 
So, the first one is. 
Making sure when you buy one specifically for education purposes for students to use it needs durable components and has to be long lasting. Look at the materials. 
Go to the website or the manufacturer and see what they write about the materials of each device. 
Have they about been using recyclable and recycled materials. 
Number three, is this device recycled? 
How much? 
What is the percentage of all parts of this device can be recycled, when the device is no longer used. 
Number four, is this device built with repairability in mind? 
It is a completely new concept that I would like to explore with you now. 
So, what repairability? 
Let's say something is broken in the device. 
The battery, the screen, the keyboard, the touch pad. 
Now manufacturers try to make sure that you will not just throw away this device to the bin, but you have an opportunity to repair and extend the usage of this device. 
I'm really excited to share with you that Google has launched a new programme that is called Chromebooks repair programme. 
We first launched it, the beginnings of this year in the states. 
And hopefully it will very soon come to Europe. 
It doesn't mean you need to wait for it to come to Europe to start using this. 
The ideas is Google is working with manufacturers and started with Asos and Lenovo to start which to see which can be radar without a deep technical expertise. 
Which Chromebooks and how can be repaired in house, in school by your IT admins, teachers enthusiasts or even students. 
So those manufacturers Asos and Lenovo provide an easy guide how to repair the Chromebooks to save the turn around time for you, as a school. 
It will save the transportation costs, because you do not need to ship the device and have those Co2 emissions. 
And also, if you involve your students, a lot of our pilot schools in the states actually offer it, the elective courses to students to participate in these repair programmes. Some you can involved your students to repair those devices and a lot of components in these devices can be actually repaired, as you can see from this slide.  If you're interested in this programme, you can just go to Google search and Google Chromebooks repair programme and the dedicated page with the repair guides, with different guidelines and our suggestions and try to implement it in your school. 
It saves a lot of money, time, and definitely better for the environment. 
And I really hope we'll have this programme and pilots running in the UK, as well. 
As soon as we have the pilot programme, we will reach out and ask you to apply, if you're interested. 
Okay, let's move on. 
So we talked about the way, how the devices manufactured and what you need to keep in mind when you're choosing a device. 
Now, let's think about how to consume those devices responsibly. 
In fact, Chromebooks devices consume as much as 46% less energy, than comparable to competitive devices, that especially use the on-premise solution. 
So you really need to think about that. 
A lot of manufacturers, again issued the energy consumption statistics per device. 
So, if you're sure which specifically Chrome other books to choose and from with which manufacturer you can go to the websites, see how much energy they consume and it will effect directly the energy Bill of your school. 
And the last stage, when the device is end of life, we talked about how Chromebooks are intended to reduce ewaste.  If you don't have a Chrome book, to be fair is even better the most sustainable device is the one that already exists. 
So, if you have old devices in your outdated computer labs. 
You can bring new life to them, by using the new solution that is called Chrome OS Flex. 
You don't always need a new device to bring more sustainability to your classroom. 
You can bring more sustainability, even inform your old fleets of devices that might have been collecting dust, in your storage room or in your computer labs. 
So maybe some parents have donated some devices to you over the pandemic. 
Many of you have heard or have been using a solution called Cloud ready. 
Chrome OS Flex is basically a new cloud, we   have not only just re-brand it. 
We have put more technology behind it. 
We have made it more user-friendly. 
More secure, and more reliable. 
So Chrome OS Flex is 2.0, that we have just launched and announced. 
It is now available in Beta.  If you're interested to try you can apply for it for free. 
The stable launch of Chrome OS F lex will start from June this year, but it is available arrest. 
What the solution is about. 
Chrome OS Flex or cloud-ready is a solution you download from the website. 
You can plug it into the old Mac or windows desktop and transfers to a secure Chrome OS managing in the same way as your old fleet of Chromebooks. You need to check whether your machine is compatible with Chrome OS Flex. 
Many are. 
We hardly find old models not compatible. 
So we have the full list on Google website of all of the machines compatible, but if your machine is not on the list, it doesn't mean it is not compatible, it just requires testing the Chrome OS Flex is free of charge. 
There's no license cost to convert your old machine to a Chrome OS machine. 
There's only one cost associated with this conversion. 
It is, if you want to link in the same way as you manage your Chromebooks to have the same security policies and settings and the same asset management, you would need to purchase one time the Chrome education upgrade license, in order to manage it in the Google admin console you will see all of the new Chromebooks and OS Flex devices and can apply the same policies to all of the fleet of your devices. 
Which this, again, you're tensioning the life cycle of some of the old machines that might not have been used in your school forever for ages. 
And to finish off, I would like to share a couple of really, valuable resources. 
Some of them I personally love so much. 
That might inspire your teachers to run sustainability environmental-related lessons. 
We have lessons plans related to Earth Days. 
We have lesson plan on plastic and the ocean. 
And my, personal favorite ones is called "Your Plan, Your Planet." 
Allowing to build the lessons around the planet and calculate how our every day actions contribute to our ecological footprint. 
Unfortunately I don't have a fool in share all of the links. 
Maybe in the follow-up E-mail we can put the link in the follow-up or somewhere on the website. 
All is available to your teachers now for free. 
That's ready lesson plans. 
There is definitely much more inspirations that Google offers. 
If you go to Google website sustainability.Google. 
It is a website 100% dedicated to Google sustainability efforts.  If you go to the session called "technology" and second "tools" you will see a lot of tools we offered to sustainability and environment. 
I have listed a couple on the slide. 
My personal favorite is "time-lapse" to see how earth has been changing in the last 37 years. 
It is very dramatic and impactful. 
I'm sure it is very interesting for all, both adults and children to see, and to analyze what has been happening. 
And how, unfortunately, our planet has changed recently. 
With regards to arctics and global warming, and the ice that melts so fast right now in the artics and Antartics all can be visualises in the time-lapse and look at the other options listed here, and much more. 
And the last one, I'm also, really happy that there's more and more programmes around sustainability in the UK education happening. 
And the Department for Education themselves have launched the so-called Genzero Project the research project to develop guidance on building ultra low carbon standards for schools. 
You can go to their website. 
I think it is still at the launch phase. 
Now on the website you primarily see the guidance how to physically build the school how to select technology carbon-free or carbon neutral for your school. 
Stay tuned I'm happy to see these efforts from the Department, as well. 
With this, I would like to finish off. 
I hope this has been helpful. 
I'm really happy to continue the dialogue in the Q&A section or afterwards. 
And if you would like to know more about Google sustainability, just go to sustainability.Google.com, where you can find a lot of resources that can be helpful for your own school's environmental commitments. 
Thank you so much. 
Tara:  What an amazing half hour 45 minute I feel so much more informed on sustainability and technology and general and education in particular. 
I'm especially excited about the idea of students learning to amend their own Chromebooks. What a great skill to incorporate into the students of today, that they can carry forward into their futures. 
We do have a couple of questions coming through. 
I would love to ask you one or two of them. 
There's three there, I think. 
Google software and resources they're free to education at the moment. 
Are you going to start charging at some point? 
ANNA:  We have free and paid options. 
Google work space for education has free edition called Google work space fundamental. 
It is free and will remain free. 
It fits the needs for a lot of schools already. 
Especially if you are a school, relatively small sized. 
You can continue to use the free edition that offers, already a lot of features. 
And more that you may need. 
Then, we have paid subscriptions, as well. 
It is called Google work space plus, teaching and learning if you need more functionality. 
It is up to you to explore subscription you would like free or paid. 
It is work looking at both, but we will keep the free subscription available to all of the schools worldwide as an option. 
Attar to Chromebooks. 
They are obviously not free. 
They are sold by the device manufacturers themselves. 
There is a cost to manage Chromebooks. 
It is one off Chrome education upgrade is the license you buy once, for a particular device. 
But the Chrome book rating system is not free. 
We are not charging the manufacturers for the OS. 
And then the Chrome OS Flex the new solution to converting old machines is free of charge license, as well that will remain so. 
Tara:  Wow, okay it. 
Leads me on to a question we have here in the Slido box. 
It says. 
Is the age of the device you want to install Chrome is OS Flex a factor will it become unsupportive at some point, like an older Chrome book has?
ANNA:  Yes, we recommend to look at the devices built not older than 10 years old. 
Just because devices more than 10 years old have more components to run anything some if you're taking eight-year-old Mac or a windows' machines, as long as this in the capability released in the website with older devices there is a risk because their components are operating memories. 
And other mother board might not be suitable any more to run anything. 
And with the Chrome Flex there is no end of the support period, so you will still get the automatic updates on your Chrome Flex machine, as long as the machine itself is live. 
Obviously it will not extend the life of the machine for probably like the next 10 years. 
That's probably too ambitious. 
But a couple more years, two, three, four years more. 
That's absolutely possible. 
>> Thank you. 
Just to answer a couple of questions that I can answer. 
Will the slide show be made available to attendees after the event? 
>> Absolutely we have another question about pricing. 
That sort of follows on from the free and the paid for options. 
I think people struggle with Google and other tech organisations not publishing their pricing. 
Can you comment on that? 
ANNA:  No, we have recommended pricing that is published for both communication upgrade or work space. 
You can find it on-line. 
But you know, because we do not sell these product direct we do through partners. 
Legally it is Scomis that gives you the quotations. 
We cannot give you quotations for something that other partners are selling you.  SCOMIS is the right people to ask for those quotationss. 
This is just for this product. 
But we officially announced our recommended pricing for all of the schools, but it is up to our partners whether they follow the recommended pricing or sell it cheaper or more expensive. 
This is already up to the partners themselves, of course. 
Tara:  I think. 
It is be holden to say that SCOMIS charges extremely fair pricing. 
>> We have never seen a partner charging more than the recommended recommended price to be fair. 
Tara: One of the thing I really enjoyed hearing at the beginnings when you were talking about switching to cloud-based services. 
You said that there's 87% less energy used by switching to cloud-based solutions. 
That's really cool, because that backs up something that Scomis doing a cloud-based hosting for all of our customers. 
And I should just say, that if anyone watching is really keen to find out a little more they should contact the service desk or the genius bar today. 
And ask those questions. 
Anna, I've learned a lot today about I didn't know the repair aspects I wanted to thank you for taking the time to speak to us about Google in general and Google in education in particular. 
I've learned a lot. 
And really, thank you so much. 
>> Thank you so much. 
ANNA:  It has been a pleasure. 
I really hope this has been useful to your audience today. 
Thank you.