Reimagining teaching and learning in a fully Google school
F

ind out what a fully 'googled' school looks and feels like. Gain inspiration from a school that has been a worldwide Google Reference School since 2015 and was one of the first schools to deploy G Suite for Education and Chromebooks in the UK.
Nick Berryman, Assistant Head and EdTech Lead, Devonport High School for Boys​ Academy Trust
Overview: Reimagining teaching and learning in a fully Google school
From more efficient administration to students who make their own websites to support classes, find out how Devonport High School for Boys (DHSB) has made incremental gains to become a more collaborative, effective and dynamic learning environment. Learn how the whole organisation has embedded G Suite for Education to increase productivity, efficiency and to transform learning. 
Appointed as an EdTech Demonstrator school by the DfE in 2020, DHSB supports other schools to deliver high quality remote teaching and learning; to develop a digital strategy; to creatively overcome the barriers of accessibility; to use specific EdTech tools across the whole school and subject specific areas; improve staff workload; and enhance community engagement. 
About Devonport High School for Boys
Devonport High School is a grammar school for boys aged 11-18. Their vision, whatever anyone's role in the school or personal ambition, is that 'Everyone Succeeds.' 
The school provides a disciplined, caring environment in which students achieve levels of excellence that reflect their tremendous potential and the high expectations of them. Examination results and university entrance records are among the best in the country. 
About the Department for Education's EdTech Demonstrator Programme
The EdTech Demonstrator Programme was developed by the Department for Education to ensure schools and colleges across England could access free, expert advice on educational technology. The programme launched shortly before the Covid19 pandemic enforced an extended period of remote teaching and learning in the Spring of 2020. 
Now in its second year, the programme has evolved from crisis response to offer support to schools and colleges in developing digital strategies which make effective use of technology to enhance teaching and learning. 
Next steps
Need help and advice with implementation or ongoing support with Google?   
As a Google for Education Partner, Scomis has worked with many schools to help them implement Google and other cloud-based technologies. By providing flexible access to our Google experts, we are also able to help you build on your existing Google platform to realise its full potential.  

If you are interested in knowing more about how we can help you to exploit Google for Education technologies, please get in touch. (link to contact us form). 
Successfully implementing a Digital Learning Platform at Honiton Primary School 
As a Google for Education partner, we have helped many customers successfully implement digital learning platforms, enabling the provision of high quality and engaging teaching and learning without impacting on staff workload.  And our services don't stop there – our ongoing support contracts provide quick and responsive access to expertise when it is most needed as Ross Hasler explains:  
"We use Scomis to support us with our G Suite for Education and I would like to say a BIG thank you for resolving the myriad of requests we have been sending through. Our teachers are using Chromebooks successfully to teach KS1 and KS2 using Google Docs and Sheets. The service is working extremely well – the queries that I and other staff members have are now looked at much quicker by the specialists at Scomis, freeing up huge amounts of time to focus on teaching, learning and leadership"  
Ross Hasler
Assistant Head Teacher, Honiton Primary School, Devon
Other Related Topics
Find out what you can do to reduce the environmental impact of your school or multi academy trust and how technology can help your organisation become more sustainable with Google's Head of Education for the UK and Ireland, Anna Artemyeva.
Find out more about the near future of Google's classroom for learning with Phil Wheeler, Google Certified Trainer and Presenter.
If you are looking for inspiration about how to empower SEND students to take greater control of their own learning through exploiting EdTech, find out more about new strategies and hints and tips that you can implement immediately with Google Certified Trainer and Presenter, Phil Wheeler. 
Further reading and reference material
To follow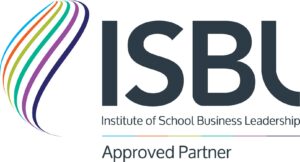 ScomisLive is recognised by ISBL as Continued Professional Development (CPD)
Offering over 20 hours of appropriate learning content for School Business Leaders. ISBL members can register their attendance against their annual CPD commitment.
Sponsors:

Session Transcript
Nick Berryman talks about the use of technology in teaching
NICK: I am here to talk about our journey towards becoming a Google School, and how that has helped us to develop our teaching and learning. We started off back in 2013 in a similar situation to most schools, having an old VLE system, and we wanted to put our faith into a product which we felt that would benefit us. So, we went for Google at that point.
What Google has done for us
As we were early adopters, obviously G Suite and all the other tools back then were in their infancy. So, we worked hard to make sure that all our staff and students were trained in those areas. We basically created a vision and a five-year plan where we thought that if we could move all our systems into the Cloud, it would be great for the staff and the students both in terms of connectivity and using it for our lessons to make them exciting and engaging. We became a Google Reference School. We had done lots of trials with Apple and Microsoft products, as many schools did.
I guess we have what people are now calling a hybrid set-up. We had fixed IT suites, and it was very restrictive in terms of what we could do in terms of that interactivity with the students, especially when it came to trying to make the lessons way more collaborative. That is why we appointed Claire Butler, our Director of the Learning Commons, who has got heaps of Google experience, and she put together a team of digital leaders who then came up with lots of creative ideas using Google sites. Ultimately, every department had a Google site built so that students had 24-hour access. That gave us the impetus to look at that kind of learning journey as a student realise that if we could use Google Workspace in a way that engaged the students, it would differentiate the learning. We had students logging on and we could see how many were reading the material. Right back then, we could see positive gains.
Obviously, it was not a seamless kind of approach to the school. We saw the benefits of the Chromebooks, and we decided to get rid of our fixed computer suites and introduce a one-to-one Chromebook scheme at the school, going down the route of a parental purchase scheme. That freed up capital – rather than spending up to £30,000 on a computer room which we had six of, which were end of life, we had put that money we ring-fenced for IT infrastructure into our backbone. We changed all the switches, put access points in every room, and then we put Prometheum 75-inch screens into every classroom as well. That meant we had the foundations then to really do everything we needed to do with Google Workplace for Education. It transformed our teaching and learning and took it to a level of integration where, when we went into lockdown, all students had connectivity, all students had a device, and teachers could do live lessons from Google Meet. And when we had hybrid teaching going on – after we were first allowed back in the classroom – where some of our vulnerable students or teachers were still at home, it meant that we could still stream live lessons.
What we then saw is that we did not have a catch-up issue. We had roughly 96% attendance throughout the pandemic because we had the introduction of that technology. Also, through the pandemic, we made the bold move to go completely Cloud MIS, which was almost like the last piece in the puzzle of moving all our infrastructure and the way in which we operate into the Cloud. What that then did again was free up a lot of capital, because what we realised is that all the third-party bits of software and integration that we were using previously were no longer needed. That freed up roughly £25,000 a year, and again we could put that money back financing our infrastructure, making sure that the resources were there for the students, which then gave us that kind of platform to work off, and that, more or less, brings us up to where we are now.
How things have elapsed recently
So, in the present day, we are a server school – we have one-to-one Chromebooks across the site, we have Wifi6 connectivity and point-to-point access across the entire site. Everywhere on our school site is completely integrated with that. What does that look like in terms of a Google-based school? It means that all staff use Workplace for Education. All the learning resources, all the sharing of files, all the monitoring, and the way in which we do assessments are all integrated into Workplace. And the good thing is that because all the teachers are on Chromebooks, and they have the same models that the students have, there are no issues around compatibility. It is not like the situation we had five years ago where there were different devices in the classroom and the teacher had to waste time getting everyone online. Now we have got a seamless environment in which everyone is working from the same point. The sharing of files and the ability to have people working on the same products at the same time is highly useful. We noticed that when we used to have computer rooms, we would lose time walking them down to the room, logging on, and getting the lesson set up. Now, the beauty of the Chromebook is that you open the lid and away you go. It is quick and secure.
The new model of teaching
The big focus across education currently is on how we can give students immediate feedback. The other thing that Google has done for us is that by having the Chromebook in the room, and having the Prometheum screens, we can seamlessly cast to the screen: whether you want to share a photo or a live video. This gives you all sorts of options: students can see how their peers are doing, and you can see a model piece of work and talk about that, and it helps the learner move on in the lesson also.
The classic image of an EdTech lesson is of the teacher being behind the desk, using a PC – and that desk becomes the barrier. The Chromebook just frees you up from that. Five or six of our teachers in schools do not have desks at all – they have a standing podium – and it frees them up to walk around the room and then interact with the students using the Chromebooks as well. Linked to that is the professional development and how our teachers are trained. Most of our staff are level one. We have a few at level two, and Claire, our director of learning, is currently trying to finish off her Google Trainer badge so that Google is embedded and seamless all the way through the school. If you have a vision – whether Google or Microsoft – the key thing is that no matter what you do or implement, you must back it up and give it time. As a leadership team, we said part of our CP programme has to include Google through it. We must train our staff and utilise those tools. When we have identified those great members of staff, we get them to demonstrate their skills in staff briefings.
We use Google Meet for staff meetings and training as well, so through the pandemic we managed to keep going with our meetings – not just for checking in on staff, but also for reasons of wellbeing. Humans like to talk to humans, and what Google Meet did for us was keep our community together; it meant that our students could talk to us, and it kept our pastoral role running as well. We have not moved away from that. All our parents' evenings and feedback processes are all done via online video platforming, instead of the lengthy in-person process; we do not need that any more. We have the technology and the integration where we can talk to parents, they can see us, and you can have a real confidential conversation using that platform as well. So that has given us another seamless kind of link.
We also then applied digital skills into our curriculum and through our teaching, and obviously one of the important things is about the Gatsby benchmarks and how we are getting our students ready for the world of work: how we are embedding careers and knowledge into our curriculum, and how we are talking about our experiences. Most teachers at our schools have not come straight through education – they have had industry experience, and it is important that students have that awareness in terms of what is needed in the workplace. We want to make sure that when our students leave here, they are not just walking out with a piece of paper. They should walk out of here upskilled in technology, upskilled in terms of digital awareness, having the kind of skills that the workplace now needs, which all links into the Gatsby benchmark.

How student behaviour is shaped by technology in education
We have found that the one-to-one devices of Chromebooks means less phone usage in schools. That old battle of having to ban phones in school is much less of an issue than it was. Obviously, phones are still not allowed in school, but the Chromebook mitigates the issue somewhat. We can push out through the operational units of the structure the settings we want students to have that access to – we can whitelist all the sites and everything that teachers need to teach. We are allowing and encouraging our students to use technology in a way in which benefits them and drives those skills, but also teaching and understanding that technology is good. Essentially, we must remember that the students – the cohort we are talking about – have been been born into a world where technology is already there, and we as teachers must adapt and allow students to use the technology effectively to engage and enhance their learning further.
The Chromebooks and Google Workplace for Education are the underlining things that have allowed us to have those engaging lessons. The model we use is a ruggedised Lenovo 500E, because it is a flip device that can essentially turn into a tablet; it is stylus- and touch-enabled. The academic subjects like maths and science and physics wanted to have that ability to be able to do annotations and calculations on screen. Essentially, this device gave us the flexibility to do that. We also use it a lot in digital art, so our art department has been embracing Chromebooks amazingly well and has seen an uptake in students wanting to go into creative arts and those types of subjects because I guess they see technology as a route into them. In terms of music, we are using Note Flight, and we are using a couple of other products which are all online. Our DT department has moved away from some of the 3D heavy expensive packages that we used to have, with their heavy licensing costs, and have moved to a product called On Shape that is essentially free to education and works seamlessly on a Chromebook – or any device – because it is Cloud-based, and that is the beauty of having that kind of Cloud solution.
We have then seen that students are not just doing work here, because they take their Chromebooks home. They can carry on learning those new skills and when they come back into the next lesson, they will have advanced and moved forward. The Chromebook and going Cloud-based has given us that kind of freedom and flexibility, and it has engaged the students massively. So here is an example. We do lots of Google Forms and assessments – lots of regular testing, so we make a lot of use of the scheduling functionality. There are a lot of topic tests you can create on there. The best thing is once you produce them and sit them in your Google Drive folder, next year a new cohort comes through, opens it up, and resubmits it. These are all self-marking assessments as well. Google Forms tend to be very well developed, and so using those forms is an easy way to gauge assessment.
We have several subjects where we have gone completely electronic, and so we have designed an electronic textbook. Because of the sharing settings Google offers, all the textbooks are shared with the teacher, so when you give the feedback, it goes directly to the student. We are seeing the students getting engaged with their devices and engaged in the lesson because they do not have to worry about carrying books around with them – it is all accessible from a leadership link meeting. You can see the communication and the feedback, you can see the level of work, and the consistency of work that is happening with the students as well. No printing and no textbook costs means that there is a cost-saving element to this as well. We are currently working on trial to try and achieve a recycling award for green schools – the more efficient the technology, the more we save on photocopying and paper and stuff.
What other benefits does Google bring?
Another neat function within Google is that it has a plagiarism checker. We know that Google Forms and slides are easy to share amongst friends, and we know what students can be like. They look for an easy way out. If you click the plagiarism checker, you can see what students have put into it, and use that to check websites and content they may have copied and pasted. You can have the conversations around taking work and claiming it as your own, and you can go down that route with them. There are so many advantages to using this. Some teachers at our school have also integrated an extension called Moat: what it does is that you can talk, and you can basically dictate your feedback into the Google Textbook – the students will click on it, listen to the feedback, and they will respond. It drops in a nice audio file for feedback as well. If you are looking for nice ways to get through marking more quickly and more efficiently, Moat is a nice add-on that works seamlessly with Google.
Technology and examinations
In our current Year 7, we had 180 boys who all sat their CAT tests in one day. We had their baseline data, so we could feed that directly into our MIS; we knew what the levels of the students were at as they were coming in, and so that meant for our core subjects we could look at them all in terms of their ability and whether we need to do any extra work with those students. Again, because it is a CAT test being done online, there is no need to do any marking; it gets done for you, and then a nice CSV file comes back which you upload into IMS, and you get the data straight into your system. No need to secure exam papers or need to secure for marking.
We have also done some trials with Pearson. You may have heard that the exam boards are looking to do examinations online, but we have sat some secure exams for Pearson in this format and I must admit, from an exam officers' point of view, it is brilliant. No need to worry about papers going backwards and forwards; no need to worry about security of papers; and there is a product called Chrome X which can prevent students from using the Internet during that period. So, exams online can happen seamlessly. For computer science, our department is completely Chrome-based. They use Linux functions on the Chromebook.  I have talked about DT, music, and computer science, so it tends to be that those sorts of subjects are assumed to need specialist products like Apple Mac machines. That is not the case. There are products out there that will allow you to do the same thing, but within the Chrome environment, using the Chromebook.
What can be upgraded
To give you a summary of what our investment and infrastructure looks like: we went for a product Xirrus, so we have a ten-gig backbone of Core switches across the site. All our fibre is run in, so Cat6 cabling to the classroom. We have moved the door control and CCTV onsite to the Cloud, Paxton10. Our finance system has been moved to the Cloud as well. Because it is Cloud-based, I can look at my budgets at home if I am ever especially bored. Our catering system is also Cloud-based – we use Civic a, so we can upload menus and it seamlessly integrates into our Cloud-based MIS as well.
That has freed us up in terms of the amount of time spent using that, because the system is doing a lot of that functionality for you. We went for the Prometheum 75-inch screens; they work seamlessly with Chromebooks. You can drop your Chrome profile into the board; so if I teach in a room in the school where I didn't take the Chromebook, I log into the board with my profile, I open up my Google Workplace for Education apps, and I open up my slide deck. As the students come in, I register them on the phone through the Cloud MIS and run the whole lesson from the board so that my Google Classroom is in there. I can bring it up, set assignments, put the homework through on my phone, and it frees me up to move around the room to do a lot of other things. The biggest thing is that there are no servers on-site whatsoever; we have no servers. We do not have any costs in terms of licensing, in terms of worrying about data, and so on. We have moved all our data into the Cloud, and we have been able to free up capital and cash from that kind of implementation.
Identifying the benefits
We have seen huge engagement – much better engagement from the boys at school. And we've seen increased results and outcomes. I can give you examples. Our pupil premium gap went from  -0.5 to -0.16: we give a Chromebook and we pay for their internet at home out of the pupil freedom funding so that there are no barriers to learning. We make sure that they have the same accessibility and connectivity as everybody else. We have seen a real consistency of delivery through the classroom so that when we are going around looking and doing drop-ins, we are seeing a consistent approach, and the boys are getting consistent teaching which is amazing. Obviously, everybody is getting upskilled digitally.
This is what I believe our USP as a school to be: we have got teaching staff wanting to come here. Essentially, when jobs come up, we are getting inundated because people want to work in this environment and see how we are moving things forward. What we are doing gives us that seamless learning – there is no real difference between what they are experiencing at home to what they are getting in school. We are Internet and Prevent compliant because the Google admin panel has so many settings. We will do it so our Chromebooks will connect to our network only on our site, so students cannot access personal accounts and cannot go off looking at any other things. The moment they go home, they log on to personal accounts – but many parents have asked us to disable that function. So, if they log in with their school account, they get exactly the same settings as they would in school, which gives us a real control over how they want to learn and how they want to interact.
We have an intake of 180; 400 boys each year sit our 11-plus for intake, so we are over-subscribed. We have got people wanting to come to us, and again, our Google element and the way in which we deliver teaching and learning is one of the things that attracts them to come to us as a school. There are a huge number of benefits, and I hope that I have given you a flavour of what we are all about.
Questions asked
I have received a couple of questions. The first is from someone asking what the most challenging aspect of going serverless has been. It has been a big change – and one thing that very few people (especially teachers) enjoy is change. What was tricky for us was the logistics – planning the work and making sure we had the right team of people in to implement that so that we did not disturb teachers and learning. That was very difficult. On top of that, we needed to convince our subject areas that what we were trying to do would benefit them long-term – when you have departments giving really good results, it is tricky to persuade them to shift over from an existing product to this Cloud thing that nobody has ever heard of. We basically set up a training area in the learning Commons. Claire Butler, one of our directors of learning, did lots of training and sold it to them as "this is what else you could do". And that led to a buy-in. Once a couple of departments get interested, you can see a trend starting to happen. So, in part of that vision, you need to manage the change. Our head of maths was not initially happy with the change – rightly so, in my view. We are all about the best outcomes for the students, and so we gave him eighteen months to do some research – to go and talk to other schools about the types of products that they were using. Within twelve months, he ended up converting and came over to Chrome.
The next question relates to costs – how can we afford to go to a one-to-one device per user model? Obviously, every single student in our school has got a device, and every single member of staff too. What we did is cost everything. I looked at everything with a new fresh pair of eyes in terms of: how much do we spend on licensing? How much do we spend on the broadband connection? Literally everything. And then I looked at how we could make efficiencies and changes, but ultimately the one-to-one scheme is a parental purchase scheme. So the parents buy into that.
We have managed to work with a company, G-Tech, who put together some packages. There was a choice of a one-off cost, a one-year cost, a two-year cost, or a three-year cost, and it was all affordable but obviously depended on which device you chose. We chose a high-spec device, but even so, over the three-year period you are looking at £12 a month to pay for that over three years, and you get your wraparound insurance and your warranties and a protective case. That was difficult to implement at the start, so we had to have a parental consultation meeting, and we got our suppliers in with us to talk through what the benefits were and why we were doing it, because obviously we are asking parents to essentially buy their sons a Chromebook. So that is how we did it in terms of the devices for one-to-one. In terms of your disadvantaged – the pupil premium students – because I look after the pupil premium budget as well, I put it in our strategy and ring-fenced the money and I purchased them a Chromebook; they get their internet paid at home and we pay for that as well as their uniform. There are lots of things that we do with our pupil premium money which allows us to bridge the gap.
The final question asks what can be done about children who do not have decent broadband at home. Essentially, the answer is that we can pay for that through the pupil premium budget. We can give families £150 a year for connectivity, and in doing so ensure that every student has connectivity. Even through the pandemic, we had some students who were not part of the pupil premium, but we were able to use the DFE Connect the Classroom dongles to link up with them. At one point we even ended up blagging to BT to get Wi-Fi access codes – they gave me around 150 vouchers that would let you get hotspot connectivity. There is help out there. You will not know about it unless you ask and go looking – my advice is just to go for it. You start talking about education, and you will find that lots of these large companies will want to support you.