The future of MIS is already here
Find out how Arbor can make a difference to your school or trust today,

and more about Arbor's future direction of travel.
James Weatherill, CEO Arbor

Overview – The future of MIS is already here
James Weatherill talks about the direction of travel he is looking to take you on over the course of the next 3-5 years with Arbor MIS.  
He talks about some of the key challenges in education that Arbor is responding to and his visions about how to eliminate unnecessary school admin by creating software that is intuitive and a joy to use that makes a lasting positive difference at all levels within education.  
Find out about why more primary, secondary and special schools that change their MIS choose Arbor than all other systems combined, making Arbor the fastest growing MIS with over 2,500 schools and 280 MATs. 
James' bio
James is the CEO of Arbor Education, the cloud-based Management Information System that helps schools understand their data better, communicate seamlessly with the school community and automate busy work.  
In his spare time James is a governor of a mixed-phase MAT in London and spends his time thinking about how to eliminate unnecessary school admin, what data does each school stakeholder need at each point in the day, and how can you create school software that is a joy to use. He accepts there is still a long way to go on the journey, but it's getting better each day! 
Next steps
After more than 40 years of helping our customers make more effective and extensive use of SIMS, in 2021 we took the decision to become an Advanced Arbor Accredited support and training partner. This means we that if customers choose to change their MIS, we can now offer services for Arbor, alongside our SIMS services which of course we continue to invest in. 
One year on we now support more than 30 schools across the south-west and our Arbor customer base is growing rapidly across the country as Arbor continues to grow. 
At Scomis, we help our customers across the country make more extensive and effective use of their Management Information Systems (MIS). We aim to help you exploit SIMS to its full potential to ensure that it is fully embedded across your school or multi academy trust. In doing so we help you achieve consistency of use to deliver efficiency gains, reduce staff workload, realise best value, and ultimately drive forward school improvement.  
Find out more about our services that could help you get more out of Arbor MIS:  
For help when you need it most – Scomis MIS Support Services  
Contact us for more information
Other related topics
Find out more about how Arbor Head of Product, Hilary Aylesworth is making James's vision a reality.
Find out more about moving your MIS to Arbor with CEO and Executive Head Teacher of The Cornerstone Academy Trust, Jonathan Bishop.
Find out more about ParentPay (the new owners of ESS SIMS) and their plans for Next Generation SIMS.
Further reading and reference material
To follow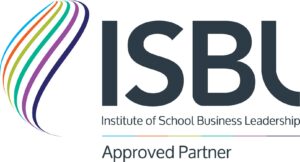 ScomisLive is recognised by ISBL as Continued Professional Development (CPD)
Offering over 20 hours of appropriate learning content for School Business Leaders. ISBL members can register their attendance against their annual CPD commitment.
Sponsors:

Session transcript
James Weatherill talks about the direction of travel he is looking to take you on over the course of the next 3-5 years with Arbor MIS
JAMES: I will take you through a bit of background about Arbor and talk about where we are heading. I am the CEO and co-founder of Arbor, having been with the company from the beginning. I live in London – if you have a school in London, you are likely to have met me. I am a creative entrepreneur – I love solving problems – and I have had a hodgepodge career in data, hardware, and education.
Why Arbor was founded
So, it is worth answering the following questions: why even bother to build Arbor – and why is it worth looking at MIS? Education has gone through so much change; more in the last two years than in the previous twenty. At the most basic level, the changes are happening to how children learn. We are shifting to a different pattern of learning: children are learning different things at different ways, different times. COVID has accelerated online learning, online tuition, and children learning home in different ways with a different medium. As a school, if you have thirty children we learn in different ways, how do you know what to do next?
On the one hand we have the traditional model of teaching. It is class-based; a teacher imparts knowledge to the students. Data is generated through a quiz or a test or termly data drops and typically used by management to assess how teaching has gone over the term. But as we move more and more online to a new model of more real-time teaching and feedback, it becomes more personalised, and data gets blended. There are iPads in the classroom; children are doing online tests or quizzes and working through a digital curriculum. The teacher is a guide to help the children through the curriculum. There is a large amount of data generated, used by teachers and the head of year to work out what to do next. It places a stress on the teacher if they do not have the data at their fingertips to support learning and targeted interventions.
How the landscape is shifting
Zooming out further, the school structure is changing. We are working in a complex school system where you have local authorities, individual academies, and multi-academy Trusts working together. Each model has a different element of standardisation and autonomy with a whole mix going on, balancing the need between what the MAT wants to see, what the school wants to see, what the local authority wants to do to fulfil statutory obligations – and what the school does, with a minimum amount of friction, is important. Good systems can help to provide for this by providing data to all school stakeholders. So, you have that change against students, teachers, and school structure all going on at the same time and where the pressure is felt the most is on the teaching and support staff – and I guess our friends at Scomis who are supporting the change. Workloads have spiked as the change is pushed down on to the schools, and having looked at teacher diary surveys, the interesting part I noticed is that the workloads are starting to decrease a little bit. It is still too high, and admin is one the parts increasing the most. So, the teaching staff have absorbed the change through working harder – better systems can help to automate some of that work and to reduce it, so what we would like to do is to give back teachers some of their time by automating the parts in orange and improving the quality of teaching time by using the data that we collect to target the staff to the students most in need.
This is our problem statement: all of that change means that there is a gap between what the schools need to do and what you can deliver easily and effectively. I believe it is caused not solely, but in a large part, by the systems. Schools have worked hard to keep pace with change; COVID accelerated it further. Schools kept up but MIS has not. That is why we started Arbor. It is truer today than it was yesterday, and probably more true tomorrow than it is today, and it is a problem statement.
Case studies
A headteacher we work with is grappling with the issue of persistent absenteeism and finding it very difficult to put a strategy in place. They want to track attendance, but it is taking the data manager too long to pull together a report. How do they get access to real-time information without going through a data manager each time and stressing themselves out? That is one aspect of where we can help a head teacher.
We encountered a similar issue with the support staff in a secondary school in Yorkshire. Their time was taken up hugely with attendance: the school's policy is to contact parents of children by 10am or as soon as possible after the register is taken to close safeguarding gaps. But that can take ages. And although the school is taking a register electronically, it is an unreliable system and teachers forget to press save sometimes – so there is a lot of chasing in the admin departments which causes pain, friction, and distraction each day.
And one final example comes from a primary school teacher from Rotherham, who told us that they dread writing student reports – they know how important it is, but it is time consuming to get all the data in place and to get the process underway. By the time they come to write the professional judgment, they have switched off mentally. That is sad to hear. But these are examples of the pain points: the change pushed down on to the staff who find themselves taken up with busy-work instead of work that they should be doing – in this case, the teacher having a professional judgment on the students. So, what are we doing to help all of this?

How we assist schools to achieve better results
This is our mission at Arbor. We want to help the schools transform the way that we work to save teachers time and, as a result, improve student outcomes. To unpack what this means: we do not want to create a small change in schools. I do not want to try to ease workload by 5%. That is not an exciting goal, and it is not ambitious – and nor would it be worth changing a system to achieve such a marginal gain. I want to totally change the way that schools work to make the pain points disappear – and the best thing that a MIS can be is invisible. To work seamlessly to take the pain points and busy-work away from the staff; to allow the head teachers to get data instantly; to support staff with the admin management; and to allow teachers to continue with teaching. To turn MIS from being a slightly painful word into a pleasurable word! I am talking about a whole school transformation, and at no point in time has that been truer than it is today. All schools have had to transform the way that they work over the last two years: terrifying, stressful, but a big opportunity as well. So, never look a gift horse in the mouth. Sometimes fast change, whilst not asked for, can be useful.
At Arbor, we obsess about the time we can save schools through all aspects of the system, and the mission that is written into our articles of association is this: Arbor exists to improve the attainment of young people. I want to align our mission to the mission schools have. We need to align with improving outcomes; if we can do that – if we are doing a good job and the staff recommend us, and we are using the system effectively – we will hopefully have a great business.
Creating a school-led system
Zooming further out, we have the opportunity at Arbor to make a difference not only to the individual schools but to create a school-led system. What do I mean by that? I think that the education system is fragmented – it is driven by indecision; you cannot get governments across the world to agree on what good looks like. Even within this country, two governments rarely agree. I believe that the standards and practices are led by systems and schools, not the governments – so we collect the data, test what works in practical short cycles, and be led by school practice instead of not politics. We listen to the schools, and we build that into the system. We have an opportunity now at Arbor, with about 3,500 schools, to create a national impact. We have a good network now to be able to understand how COVID is spreading across the country, as every day we get the data once the register is closed and we have an instant idea of how it is spreading – we should share that with people. We can define together how schools collect standards and data and how the workflow continues in the school. Data is important in the journey and with our products and third-party systems we can understand how education is delivered at scale.
We are very keen to prove the difference we can make; there is no point in changing your MIS unless it makes a measurable difference to how we work. We survey all our schools every term on various impact metrics. For instance:
–92% of schools said that they saved time using Arbor, compared to their legacy systems
–81% of schools agreed that Arbor has improved how they analyse and understand data
–92% of schools said that Arbor has transformed the way they worked
We hold ourselves true to these metrics and, we review them in depth every term.
It is also important in terms of vision. I want buy‑in, not lock-in. I want every single school to be delighted with the fact that they have chosen Arbor and for that to be the reason they stay. Change is hard, and we see this with many different data managers and support officers who have got used to a way of working that is twenty years old. How do you change to a new way of working? Is it even worth trying?
What Arbor has done for the people who use it
Joanna Hedges, the data manager of Manshead Secondary Academy, said that she would never want to go back to the old way of working after moving to Arbor. It is tough to break a habit, but it is worthwhile when it becomes the new normal. School systems are meant to solve this: the role of the MIS is to bring all these systems together. It does not mean you have to do it all, and I would caution against any provider that says you can do absolutely everything, but although each system in a school does its job no-one ever seems to be thinking about the bigger picture. We want to provide integrated insight as a system, so we offer many of these things – payments, communications, a parent portal – and they come out of the box at a lower cost with Arbor. We want to integrate and bring the best systems that you love to use together as well so that you do not have to input a parent's email three times into three different systems.
Another test is how often you need to enter staff details. If it is any more than once, something is going wrong. We want to bring your data together in one system, allow that data to flow around, and be a great partner to the systems so that they get the data from Arbor and so that you can push the data back into it. That should save hours of time when you are pulling together reports, especially when you are at home and need to put something together at the last‑minute. That might not seem very visionary, but this is not about testing whether people are doing their jobs properly. And what we are trying to create is a more joined-up school. These are the benefits you can see: students are always up to date, students get more support, parents are more engaged and informed, and they can communicate with the school more effectively. They can even update their details – such as home address or phone number – very simply, with one click. This drastically speeds up admin time for school staff; SENCOs provide more effective support, and leadership understand how their school is operating day‑to‑day. It is kind of a virtuous circle. I want everyone to be up to date in real time about how students are progressing. Many people input around a child every single day, so that information needs to be captured in a really easy way.
And there are budget savings as well. The benefit of having a cloud‑based system is that things can be cheaper and more joined-up because that is the way it should work. So, we save about 30% on IT costs by cutting out systems you no longer need and making savings on other systems – but I would caution that the software savings pale in comparison to the amount of time you will save. That staff time is so valuable. So that is where the real value is.
An example of how Arbor can be used to facilitate direct intervention
So, this is an example of bringing data together to tell a child's story; I can quote a real example from the schools we work with. Billy was a KS1 child – quiet, but not on the low attainment lists in the school. He looked like a typical student. He came into the office one day needing a plaster for a bump on his forehead. His pastoral lead noticed a spike in bad behaviour, which we can track over time; it always came up on Wednesday lunchtimes. You could see there was a pinned note that Billy's parents had recently split up. So, the pastoral lead sent a text through the system to Billy's parents and found that Billy stayed with his dad on Tuesdays – but his dad was not used to looking after him and was not giving him breakfast or putting him to bed. That meant that when Billy came in on Wednesdays, he was tired and hungry, and that had him getting into fights. The issue was not about a bump, it was about Billy's father not being able to take care of him properly. That would be difficult for some schools to discover with several of their systems.
These sorts of stories go on every day in the system, and our job as a provider is to show clearly to you that you can have a million graphs, but they do not help you to tell the story. We are trying to help you tell stories with the data and to bring it together in an understandable way.
Reading that story gave me joy. I hope that things like this are happening across thousands of our schools and that we are creating all these tiny bits of impact every single day. Obviously, we are doing nothing – you are doing everything, and we are just helping schools to uncover these issues that are going on. The goal is for no child to slip through the gap. We are trying to make an equitable education system for everyone by showcasing these stories every day. One of our guiding statements at Arbor is: can we get the right data for the right person at the right time? Our homepage dashboard epitomises that – it does not contain huge amounts of data. We know that at 9.00am you need to take a register; if you are a teacher and if you have not taken a register by a certain point in the day, you should be alerted to this – so we have created smart alerts to help you prioritise your time. There is still work to do, but you can hopefully see the direction of travel when you go on to our homepage with alerts and notices and clearly expressed data that explains what is going on in the school. We are big fans of making things just work, straight away, with the minimum possible effort; for instance, we are quite keen on pop-ups that will hover over the aspects on the page to explain what each of them means. Because I am aware that the school data can be complicated – and I do not always understand it, so I do not expect everyone else to either. Our goal is that, if we are smart enough, we can tell you about the right thing at the right time and really target that information at you, so you do not have to click around. MIS should be a place where all the work you do in school happens.
So, from every table in Arbor, you have this ability to communicate and flag and tag people so you can start to interact around the data – for instance, creating a follow-up for a student with an attendance issue. You can do this from any table in Arbor – it is a powerful feature, and we want to expand it so that in the future we will be app‑based, allowing you to walk around the school and get these alerts in real time without having to log in to the web‑based version. We are showing you a piece of data – what are you going to do about it? If you cannot do anything about it, it is largely useless. So, we are keen to link data to action at scale. You can do this in your school MIS, but also at a local authority or a multi-academy trust level, and you can send communications to all your KS1 teachers or a subsection of parents, or any other group. Communication and collaboration are important to us, and you will start to see a lot of features from us around that. I am painfully aware that MIS is just one thing in a school and that we need to play well with others. We sit in a complex ecosystem; there is Arbor and then there are the tools around Arbor – Google Classroom Teams, PS financials, and lots of different systems that need to work. Beyond that, we have great support partners like Scomis that need better data to support you. It is our role to transform that ecosystem and make it much more efficient and effective. We want to do things like help to provide Scomis with tools so that they can automatically migrate schools without needing to go through us. There is a great online accreditation programme, not just for Scomis but for schools; you can put on your CV that you are Arbor-accredited to Level 1. We want good development portals – if you want to build on top of Arbor – that are free, so if you have an app and you want to integrate it, we provide support at no cost. We want to help you see what you are paying with our self‑service billing. All of these are the tools that help that ecosystem work better. We want to provide Scomis with great tools that can see from usage analytics how you are using the system, where you are getting stuck, and how they can help. We really want to make everyone's job so much easier by providing the data.
Getting the most out of your system
MIS might be all bells and whistles and look great and have countless useful features, but if you are not using them, it is totally useless. It is all about how effectively you use it. We have put so much time and effort into the analytics behind how Arbor is used. We can tell the user journey of everyone in your school: what they have clicked on, where they have got stuck, what packages you have paid for but are not using. We know that now, and we try and nudge you; if you do get stuck, we send you a helpful training resource, and we also have this guide which is personalised by your role which helps you through the system.
So, you do not need to go through a massive training programme – you can just start to use it from day one. My test is: "can I do it?" If I cannot, then it is going to be hard for a school to. We have built this in, and it is a real differentiator of what we do. I am keen that it is about effective adoption, and we measure this rigorously in our schools.
Everything I have talked about is about the future and everything will get better, but it is available today instead of being a promise for tomorrow. It is a big change to switch from one MIS to another; it must be worth it. We have tried to prove that to ourselves with data: the ultimate proof is whether customers want to recommend it to another school or whether they want to switch. I want buy-in for every school we work with, and we work hard to do that.
Questions received
I have been asked a couple of questions. The first asks how we have managed the rapid growth we have seen in the last few years. The answer is very deliberately. Really, it is by having such great partners; we know we cannot grow on our own. We have grown so fast that we could not handle it ourselves; we rely on people like Scomis to help to support our schools and make that transition meaningful. We have, I believe, the largest support network of any power‑based MIS; we have more support partners, and I hope we do a good job for you guys in giving you the tools to support the schools effectively. So that is the key: we rely on a wide network of people to help support our schools. On top of that, I would add one thing. We spent an enormous amount of time building a great help centre to make that transition seamless – that has taken years of work. So, we were very deliberate about making sure the adoption and the learning is as easy as possible so that schools can get started and it works from day one. We measure that through our impact metrics every term. We know if we are doing a good job, and we know when we are not, and we try not to jump it.
Another question asks where to get support from – why anyone should take support from a support unit, when they can get it from Arbor directly? That is a good question. We support thousands of schools; to do that, we obviously cannot be in every school every single day, so we provide a digitally‑driven support service. We have phone lines and chat bots and a web chat. So, we do provide good support, but it is not as local as a support partner and not as hands‑on as a support partner, because we cannot get to know thousands of schools as well as Scomis, for example, can get to know schools in their area. So, it is a more hands‑off level of support, while Scomis is a more hands‑on and in-depth level of support. We always support schools to choose whoever they want for support; choose people you think are going to do it best, and we will fully support you with that. We never try and push our own support on people, for example. We always recommend Scomis to schools as well, so maybe that would be my answer.
The next question asks change whether, given that changing MIS would be an enormous change for a school, whether Arbor or Scomis offer a trial of the product? We do, insofar as you can play around with the system a little bit. I think that it is difficult to fully trial it without your data in it – but that the demo process and the exploration process we go through give you enough information to go on. Playing around with someone else's data is not going to offer you that. We used to offer that, and we found that most gave up after 15 minutes: they did not need that much more convincing. We think that the demos we give you through the sales process and the questions you can ask should convince you in short order but try it and let me know.
The next question asks why, given that there are around 22,000 schools in England alone, do we not have a model to follow when it comes to processes? An interesting question. I think that the answer is that lots of schools like doing things differently. When I say good practice, there is no best practice. There is no best way of doing things. In Arbor we try to allow frameworks to take place – so, there are different ways you can set up the system and we are trying not to be too prescriptive in saying that any one system is the best or the most efficient. Now that we are going to a meaningful scale, we can probably start testing which works best – we have not done much work on that, but things like "what is the shortest workflow you could have for this" and "which email template have the best parental engagement when you send them out". We would really like schools to start sharing that; we have a thing called ArborFest which happens twice a year where people can share their experiences; we also have an online community that you can join where we encourage that to happen as well. So, I think that it will emerge, and certainly lots of trusts are being quite prescriptive about it. That is being written down right now, but all are slightly different: I think it will converge over the next few years.
The next question asks if our approach to Arbor is an agile one, or whether there are service improvements needed to respond to a changing environment? Well, the last few years would have been if we were not agile. A good example of this is when the DfE announced their new COVID attendance rules; we were live with our report the next day. We built that overnight and released it straight away. Another good example is the census: if there is an error that gets found, you resubmit your census ten minutes later. We are extremely agile. We balance that with being deliberately agile; big changes we can beta test with certain schools. Fifty schools might try something out first before we then release it to the rest. We are big fans of schooling: testing what we have released in a meaningful way. There are big releases happening around school holidays, so you have enough time to train. We can deploy at any time instantly, and that is the exciting thing.
Another question asks about our purchase as an organisation by The Key, who own Scholar Pack – it asks what benefits we have seen since that purchase, and whether, relatedly, if there is a plan to keep Arbor and Scholar Pack separate? Another good question. The reason why we joined them is that they are very mission‑aligned and they understand the sector well and they matched our ambition. We knew we were going to have a big period of growth coming up. That period of growth would be expensive, and we wanted the funding to allow us to grow as quickly as we could, and we wanted that to come from someone who was very mission-aligned with what the schools want. So, we deliberately picked The Key as partners on our journey; you can see we have hired a lot of people and we are growing well. We are not growing fast at the expense of quality. That is why we made a deliberate step fifteen months ago to join with The Key because it gives us access to more funding, more expertise, and more people to ensure that we can scale very sustainably. That is the answer to the first bit I can say that we are very happy. So, it was the right decision.
On the second part of the question – yes, Scholar Pack are going to be separate. They are separate platforms built in different ways. We are kind of best friends now, but we are separate platforms and that will remain the case. We will probably learn what works well in Scholar Pack and start to adapt that to Arbor.
The final question asks whether Arbor can do everything SIMS can, such as timetabling? The answer is yes – because we work with so many thousands of schools and if we did not, we would have been found out by now. So yes, we do; we do it differently and we do other things as well. I would not say that it is a like-for-like; we do things differently, but the functionality is equivalent, and I am biased when I say I hope we can do things more quickly than in SIMS. But talk to our schools and find out if that is true.
Beware of the person who says they can do everything, because I guarantee they will not do everything well. Timetabling was a deep domain experience; we work with Timetabler which works in the same way that NovaT does – you can have the same functionality in both. I would say that the difference between SIMS and Arbor is that SIMS is very modular, and we are trying to do that all with a very integrated user experience. For example, I mentioned that communication and collaboration is embedded in every screen in Arbor. You cannot take that out. That is true for many other bits of the system – in a few clicks, you can do everything.