The greatest enabler of education inclusivity: the technology and attitudes that change the world
Inclusivity guru, Daniel Sobel,

takes tech inclusivity, one of the greatest tech challenges of our time, and turns it on

its

head in search of great answers.

Gain

insights on global best practice, and illustrations of the steps that education leadership can take right now towards achieving this goal.
Daniel Sobel, Inclusion Expert
Overview – The greatest enabler of education inclusivity
Find answers to key questions including 
What does inclusivity look like for EdTech? 

 

What does 'great learning' look like in a blended environment? 

 

What does inclusivity mean for the teaching, management, and other staff of education organisations?

 
Inclusivity has long been at the forefront of educators' minds. Now we are in a pattern of continual shifting of attitude, adoption and use of technology. Daniel asks big and unexpected questions about how EdTech contributes to solving the inclusivity challenge. He challenges our working assumptions and shows us the route into accessing global inclusive best practice to deploy in British education organisations. 
Daniel covers: 
What inclusivity looks like, with specific reference to technology and blended learning

 

How we can model 'great learning' in a blended classroom

 

What global inclusive best practice for technology could look like in the British classroom, and what can we learn from around the world

 

What MAT and school leadership can do to incorporate all this into their goal planning and facilitate these goals for their teams.

 
Daniel's bio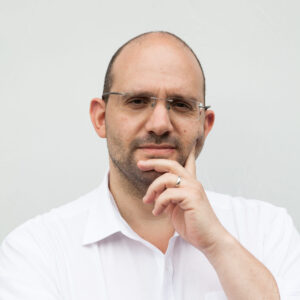 Daniel Sobel MA Ed (Psychology) FCMI FCIC FRSA is the Director of Inclusion Expert, Chair of the International Forums of Inclusion Practitioners (IFIP), best-selling author, international consultant, speaker, and advisor. He has authored and leads nine master's programmes in Inclusion and is a major influencer on LinkedIn. 
An internationally respected leader in inclusive education, he has advised the Department for Education, the European Union, governments abroad, the UN and UNESCO and led various large scale initiatives involving thousands of schools. 
Daniel has an enormous following, particularly on LinkedIn and is a highly regarded and sought-after speaker for his thought provoking and often hilarious presentations and refreshingly original approach to Education and Inclusion Leadership. 
Under Daniel's leadership, Inclusion Expert has grown into one of the UK's most respected education organisations, which has worked with over 10,000 schools and launched programs at the Houses of Parliament. His training has been used in more than 40 countries and translated into numerous languages. 
Daniel founded and Chairs the International Forums of Inclusion Practitioners (IFIP) which currently has representation in 77 countries and is one of the broadest collections of inclusion training in the world delivered by real practitioners for real practitioners and parents. 
"I have a vision of a new era in Inclusion: beyond labels where we all share both a common humanity and a unique individuality" Daniel Sobel
"Daniel Sobel takes a balanced and reflective perspective on attainment and disadvantage and then distils this into helpful guidance for schools. Thoroughly recommended!" Steve Higgins, Professor of Education, Durham University
"Working with Daniel is one of the few times in my career that I've not only had a lightbulb moment but an experience that changed my perceptions of learning forever." Sarah Conant, CEO of The CET Multi Academy Trust
Next steps
Find out more about the International Forums for Inclusion Practitioners (IFIP) 
If you'd like to find out more about how Scomis can help you exploit technology to facilitate and manage a more inclusive environment within your school or trust, please do get in touch.    
Find out more about our School Leadership services and how our School Leadership Partners are focused on helping improve outcomes for all children, staff and the wider community, by supporting school leadership teams.  Working with you to address key challenges including SEND and education inclusivity, we can help you implement your development plans efficiently and effectively.  
Contact us for more information.
Other related topics
If you are looking for inspiration about how to empower SEND students to take greater control of their own learning through exploiting EdTech, find out more about new strategies and hints and tips that you can implement immediately with Google Certified Trainer and Presenter, Phil Wheeler. 
Further reading and reference material
Books
Narrowing the Attainment Gap
Leading on Pastoral Care
The Inclusive Classroom 
Relevant articles
The Pupil Premium Handbook and The SEN Code of Practice Pack
Articles for The Guardian on Inclusive Schools 
Headteacher Update articles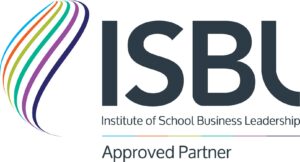 ScomisLive is recognised by ISBL as Continued Professional Development (CPD)
Offering over 20 hours of appropriate learning content for School Business Leaders. ISBL members can register their attendance against their annual CPD commitment.
Sponsors:

Session Transcript
DEBBIE: Good afternoon. I'm Debbie Foweraker head of Scomis and together with my senior leadership member, Hilary Lloyd I'm proud to be co-hosting this afternoon's session of our two-day celebration of EdTech ScomisLive. For those of you who joined us this morning, we hope you enjoyed the conference so far. And please do keep your posts coming in on social media. It's great to see so many positive comments.
HILARY: We have a packed agenda this afternoon, which again we would encourage you to dip in and out as you choose, to build on the themes we started to explore this morning, leaders in schools tell us they have including EdTech futures, strategy and leadership, EdTech exemplars, equity, CPD recruitment and retention, well-being resilience, and very importantly, also achieving best practice with your current technology. Working in partnership with schools and trust to help you achieve your outcomes. ScomisLive is just one example of how we do this. And to learn more about us, come along to our session supporting you into the future tomorrow afternoon to find out how we might be able to help you.
DEBBIE: OK so, I first met this afternoon's keynote speaker up in London at a Westminster policy forum actually back in 2018. I was so inspired by what he had to say that I invited him to deliver our keynote at our last ScomisLive three years ago. We're delighted that Daniel is back with us again this year. This promises to be an energising and thought-provoking keynote. Daniel takes inclusivity, one of the greatest tech challenges of our times, and turns it on its head in search of great answers. Expect insights into global best practice and illustrations of the steps that you can take right now towards achieving this goal. So, Daniel a very, very warm welcome back to ScomisLive.
DANIEL: Thank you. Thank you for having me. Lovely to be here with you all if only we were in person, but perhaps next year. For now, I'm going to start with what I think is a great video. Roll the tape. Down's syndrome? Well … there'll be a lot of limitations.
>> Are you sure about that?
>> They tend to do well performing only the simplest of tasks.
>> I am a lobbyist on Capitol Hill.
>> A regular life with lasting relationships.
>> We've been together for 14 years.
>> Their cognitive ceiling limits their ability to work.
>> I own a business.
>> Low muscle tone prevents any possibility of achievement in sport. I wouldn't expect much.
>> I was on an Emmy winning soap.
>> It's a stretch for them to live past their 50th birthday. To be blunt with you, it's a lifetime of limitations.
>> Not mine.
>> Not mine.
>> Not mine!
>> Not …
>> Mine.
DANIEL: I hope you agree with me that video says something that is very difficult to articulate or capture in one minute, the idea that there is something, a belief in people beyond what our limitations have taught us and our society says, well, you know, they can only achieve a certain amount. I personally growing up with ADHD was quite limited by other people's beliefs. And so, I've experienced this. I've seen this as a big limitation with people. I think that interestingly, that the use of tech here, that was a video made by Saatchi and Saatchi, that was tech displaying a pathway through a huge barrier, you can do it that way better than any other way that I've come across. It's really powerful. So, I think that's a good starting point, just how amazing EdTech, it's not literally EdTech, but it's certainly tech, can be in overcoming a significant barrier. Interestingly enough, the programme, one of the programmes which my team and I have been running in Ukraine, obviously before the troubles, was training teachers in inclusivity. Our first step is about what is possible for children? What are the limitations that we have, assumptions of children with different types of needs and what is possible? One of the things which I do is show that video, but also other images such as a man climbing Everest and he didn't have any natural born legs and so on. There are many things which I think the world of technology can help with that have been difficult to do until now. And related to this, I should say there's a conference that I spoke at just before lockdown that had something to do with gangs. And I think it was a particular local authority or a group of local authorities in London that had money specifically for diminishing gangland crime and violence. So, I was on this panel and had to speak about it. Basically, I said look, I really don't know anything about gangs. I've never been in a gang. I've barely had any friendship groups that I would be part of, what do I know? I've tried to get into the world of crime, but was no good at it. What do I know? What could I possibly contribute? Except for one thing, which is – is it possible to make our classrooms a place of belonging more than the gang is a place of belonging? And for me this was a point that I wanted to emphasise and ask a challenging question. If you think about it, a gang may not – they may well not judge you for being special educational needs of any sort or having a label or having a certain type of barrier of some sort. It's a bit a leveller I suppose. I mean again I haven't been there. But actually, a lot of classrooms present huge barriers to children, but more importantly, the biggest barrier, apart from the one which we just mentioned, which is attitude and what the video is displaying, is also the issue about belonging. How does a child feel sitting in that classroom? Do they feel like they are equal to everybody else? And they can participate and they belong there? Like everybody else? Now interestingly enough, during lockdown I reached out using technology, reached out to my contacts around the world, who participate and act and lead on inclusion. I invited people to join a Zoom call with the idea of sharing best practices. We had participants initially from 60 different countries. Eventually that's grown to an organisation which I set up called the IFIP, the international forums of inclusion practitioners, that's www.ifip.group. Please join up, it's free. We have thousands of people from around the world who are there to share best practices. What's interesting is that inclusion is the big discussion point in countries all over the world, from Greenland, to Chad, to Bhutan, Uruguay, Uruguay has a lot of innovation going on interestingly enough, we have very interesting people there. All over the world, in the weirdest and most wonderful of countries that you've never even heard of, there's inclusion happening there. All of us in the world of inclusion and actually this is especially true of England, are innovating partly because it's still a new topic. We haven't come up with all the answers until now. We're at the forefront of inclusive thinking. So, one of the issues which we have is that everybody's innovating at the same time, but nobody knows what anyone is doing. Nowadays, what I found and I'm not really tech savvy, but in a simple way, firstly over Zoom, being able to listen to people and meet people, and through lockdown it's become normal to be able to be in a room where there are people from all over the world there. The only real issue of course is time zones. But OK, the Australians can just stay up late. And you have the opportunity to be able to contact each other really easily. We created a platform, this simple tech platform where I suppose it's a bit like a cross between Facebook and link and people share best practice. It's an incredible Fe nom nan and I take it for granted. But it's emerged that we can support each other with inclusion. One of the big challenges with people who work in inclusion, it can be quite intense. It can be quite stressful. That's a lot of advocacy in terms of persuading people to get on board, different shake holders, dealing with parents or dealing with teachers who aren't necessarily persuaded and also with ministries of education. The use of this basic tech platform can help people all offer the world. It's really an incredible phenomenon. I think there is a direct link between the evolution of inclusion and also, the technology which is supporting it to grow. That really is the theme of today. Of my particular talk. For me, I don't want to depart from this too much, the end goal of inclusion, and I think inclusion is really a verb rather than the end goal, it's an act. We are acting in an inclusive manner. The end goal, I think, is to belong. There was an interesting piece of tech which we use, I'm sure you're familiar with this much better than I, but there's this – you can fill in a survey, lots of people fill in a survey. By the click of a button, it will produce like a word map. The word map will enlarge certain words, if they are the most popular ones. And the smaller words will be for the ones that are less popular. We did a survey with participants in one of the discussions which we hosted and actually, this was a colleague, who I mentioned in Uruguay, who hosted this. And the question was: What does inclusion mean (inaudible) all over the world. The biggest word above and beyond all others was the word "belonging". And so, I think that the net results of all types of inclusive activity needs to be belonging. Now in my last talk I gave to Scomis a couple of years ago, I demonstrated how sometimes the use of technology can, in a way, get in the way of this belonging idea. When you withdraw a student, take them down the corridor and they're doing an intervention, instead of being in the classroom and feeling like they belong in the classroom, they're actually being removed. This is a phenomena that has been plaguing the world of inclusion and special educational needs in particular and that the plague is exclusion under the name of inclusion. I think the metric for looking at or thinking about whether inclusion is really working or not is this key word "belonging". And ask – does this promote the child feeling like they belong more or less? Lockdown brought technology to the fore. When it comes to education. And also, showed us where some of the great strengths are and some of the flaws are. I didn't think we had a good grasp of exactly where we were with EdTech. For those who don't live and breathe EdTech, who have their finger on the pulse of it, it was a bit of a surprise. I'll give you a couple of examples. We discovered how children specifically within the world of SEN and special educational needs, benefited slightly from lockdown and education over the internet. And so, as an example, we noticed that children, some children with SEN felt there was less pressure when they were doing it, lessons at home. The pressure was lessened for a number of reasons. So, the performance, the distractions, the pace of the lesson, the lack of noise or overstimulation and worrying about the classroom – a child may feel more safe at home, ironically feel like they belong to the class better by being at home. There was a range of advantages for children with SEN. It certainly wasn't true to say that all children suffered because of lockdown. The isolation piece is something that worried me the most. I wasn't – I certainly didn't wade into the discussion of whether we should or shouldn't lock down or whatever, but the thing that worried me the most was child protection issues and unfortunately, our fears have been confirmed with the sheer rate of child protection issues which emerged through lockdown. That is a tragedy and I think whatever the benefits are from this sort of remote form of learning, they have not overcome the benefits from socialisation, from mixing with children and the need to create safe spaces for children to go to and be held and contained within a school environment. So, I would never advocate that we swap one education system for the other, but one of the things which we found is that there are advantages to having remote education. It's interesting because there are two examples of EdTech highly developed over the years, one being – I remember an interesting conversation with somebody who was originally from Cornwall, who ended up leading education in Australia in what's known as the Outback, meaning the vast spaces of education – the vast spaces of Australia where there are small tribes of I think they're call first nation or what we may know as Aborigines living in small communities and have single classroom schools all over. About 15 years ago, they set up satellite-based education. So, it can be managed centrally from an office in Perth. But you have satellites all over the Outback. This hybrid learning has emerged for more than 15 years and has proven to be extremely effective. There's another type of learning where tech has proven to be extremely useful. That is a company in Sweden had developed the idea of a robot at home to help children who are off long-term sick. So, hospital schools had adopted trials of this. They've been used at home to help manage the child with having a camera I think in the robot and also having particular programme and being able to connect to the classroom and not feel completely isolated. Usually, a child who may be too vulnerable physically to be able to come to school, would remain isolated and uncontacted by the school and possibly might be based in hospital school. After a while in hospital school would be sent home. So, they may spend long periods at home. But this was a way of connect being the child to the classroom. That's being used in a number of places across England with some success. I think, there's another advantage that I was completely surprised with. We had just before lockdown established a wonderful programme which was supervision for teachers. I will explain what the word supervision means. If you're in a profession which deals with either adults or children experiencing trauma, then one of the dangers for yourself is that you end up absorbing lots of emotional toxicity but you don't have an opportunity to off-load that. So, the phrase which is used in, for counsellors, psycho therapists and so on is called supervision. An opportunity to be able to speak to somebody and off-load your personal emotional toxicity that you've encountered. So, teaching is one of the other professions that doesn't offer this. We'd had this great idea that we trialled with a number of schools, actually I did in my own school when I was a leading a team there. We created a training programme for teachers to learn how to lead a peer support group. So, we had a group of teachers from two different local authorities, two different groups. They became a group, a supportive group. But then they would set up groups in their own schools. I thought when lockdown hit, well, that's the end of that programme. Of course, when it comes to group supportive, I guess, basic form of therapy, we could never really do that online and surprisingly, the result was actually you can. Not only that you can, it was extremely successful. I was amazed at that. That we as humans can adapt the technology space to be really supportive emotionally. I thought that it's something that needs to be human to human encounter, but it was something that was extremely valuable to be done online. It felt, I think partly because of lockdown, normal. And that was really interesting. Now last week, I took a call from UNESCO – how can my team and I support what's happening with children in Ukraine? And one of the things which I suggested was that we could do this supervision training for teachers to deal with, to help them deal with trauma and so on. Of course, that would not have been possible or even – I wouldn't have even thought of it prior to lockdown. What I'm suggesting is that the EdTech is opening up or technology is opening up the world to what is possible in terms of human encounter, which actually wasn't assumed prior to lockdown. Something which I found, having been in touch with quite a few people in different countries, is that this little screen here that I see before me has become my world. I find that both brilliant, because it's normal to speak to my friends in Somalia, who is creating resources for the very first time for children with sight impairment and Braille, bringing Braille to east Africa. That's amazing. So that was – it feels normal. It's like it's normalised. On the other hand, it does feel quite claustrophobic. I think there's a real limitation about this, suddenly the world has become a screen. I've been noticing myself that it's brilliant but it's terrible. I borrowed my son's – my son getting him to do work during lockdown, I have three children, my eldest is eight. Getting him to do work during lockdown was tough. Like for everybody, right? I don't know how your children were, but mine were just sometimes I managed to get them to do it. Sometimes it was like a nightmare. Any way, I got hoodwinked into setting up a rewards system that ended up in me buying an Oculus, a 3D thing, mask that you put on and it is an amazing thing. You can look around, it's remarkable. Anyway, so, I found myself buying this, quite expensive, but remarkable thing. If you've never looked at one, I recommend it. Found myself during lockdown going to visit, going to like Google earth and visiting some beach somewhere and just looking around and feeling like I've travelled a little bit. Of course, it wasn't the same as the usual. But I did have fun visiting a friend of mine who we met if like an office space and he's based in Florida. He's a psychologist, a very old friend who I haven't seen for ages. Just meeting in cyberspace, it's just like hilarious. Just naturally enjoyable and fun. It was also – we reflected on it's an unusual way to encounter each other. We would never have done that normally. Since we've talked about technology, education and the international scene, I think it's worth pointing out something which is a real barrier in terms of technology and it's something that is very difficult to factor in actually. Especially when so much of our world is rushing forward to use technology to solve big ticket items around education. One of the most simple but profound issues is simply the lack of technology availability. So, during lockdown, the haves and have notes was really emphasised here. You had children across England who could only really access education from school via a parent's phone possibly. They didn't have a laptop at home. And of course, we tried to get laptops out to try and provide technology base for everybody. The other issue of the internet being available in every area is still not quite there. Especially for rural communities here in England. This is multiplied many fold specifically with Africa. Interestingly enough the communities in India that have done training for, you know they do events in India, when you have like 10,000 schools turning up, but those events from across India and you find that there is internet. There is a lot of technology available. In Africa, the issues even in the middle-class areas of, like we have colleagues in Botswana, in Gabon and Chad and other sorts of places, just contacting us via the internet. You don't get internet stability. It costs quite a lot of money. Just the very presence of internet, forget the hardware, that in itself is a major challenge. You also don't have agreement across the world on what inclusion really means or where you have to emphasise it. A wonderful colleague in Ethiopia pointed out to me that the World Bank programme, which the ministry of education in Ethiopia have successfully been rolling out in quite a good way actually. They have set up 800 settings special educational needs across the country. All of this is very new and fresh. But the only issue on the table with the special education is what they call inclusion. It's physical. There's no such thing as differentiation. The issues that they're focussed on are things like ramps and physical impairment of different types. Now I say, fantastic. We've got to start somewhere. And that's super. But the idea of cognitive and neurological issues haven't even come into play. Now the opposite is true of other countries. I was speaking to somebody in Armenia who was talking about how they got a certain specific focus on cognitive learning.
1400-1430 TRISH
(Trish 14:00)
It's typical. There is no such thing as differentiation. The issues we are focussing on, things like ramps and physical impairments of different types. I say fantastic, it is super but the idea of cognitive and neurological issues haven't even come into play. The opposite is true in other countries. I was speaking to somebody in Armenia, who was talking about how they have very limited. They have specific focus on cognitive learning, that is true for somebody also in Jordan, cognitive, neurological and physical issues, but it didn't necessarily include, social, emotional mental health. If you zip over to the States, they have got a bit of a fetish and cultural blinkers on the idea of race and culture, and diversity and so on and so forth because that is a huge narrative in that country. There is a certain theme ascertain countries in Europe, such as Hungary, Slovakia, Romania to Spain. In Slovakia, at a conference on inclusion, it pretty much totally focussed on how to include children from the Gypsy Roma communities. And so, they have a sort of social cultural inclusion and so on. There is something similar in this, we use the word "belonging" and the word, when we started off the video, that attitude and beliefs have to do it. But the way it manifests into skill or inclusive practice in the classroom, I think is actually quite similar, where you are dealing with one type or another. My latest book, which is about the inclusive classroom, and I wrote my chapter number 1, it was slightly controversial in there and I'm slightly pleased it has done well. It has been trending on number 1 on Amazon. The issue number 1, and I was warned not to do this but I'm pleased it has airtime, is the idea of – let's move beyond labels. And the problem in which we have, where we have grown in our knowledge, and we have grown in our understanding of what AHDS, and most teachers will probably know about ASD – autistic spectrum disorder. They know the labels because we have done a good job in training teachers over the last 20, 30, years in understanding the basics of these inclusive labels. However, it doesn't necessarily help a teacher in the classroom. So, consider the following: You have three children in your classroom who are on the autistic spectrum. And they display their activities, throughout the class, in three very different ways. One is quiet and timid in the corner. One is loud, disruptive and everywhere and unsettled. And there is another one, which seems to be like, the perfect student. Very studious. Almost worrying studious, hyper-focussed. Three very different behaviours, and in the way I have attributed labels there, doesn't capture who they are, as individuals. The idea of shoving a label on to them doesn't help you as a teacher. Labels may well be useful, for instance, I'm very proud of being ADHD. It helps explain a lot about me, such as my meandering talk today. You will just have to go where my mind takes me. And I have to play with something and so on and so forth. Fine. But that doesn't necessarily help teachers. What helps a teacher the most is knowing the individual, knowing the child. And in a way, our labels get in the way of teaching, because they create additional barriers to the teacher actually knowing the individual child. There are many examples of this and I have put in a lot of these from academic research as well as practice we have seen in hundreds of thousands of schools. And so, what I'm suggesting is that the individualising is actually the key to all types of practice in the classroom. And regardless of whether somebody is Gypsy Roma or comes from a military family and keep moving around, or they have had dyslexia, or they are particularly gifted, or they have anxiety or attachment issues, so on and so forth, the gateway is and really it is the only door that matters, is knowing the individual personally and knowing their individual needs and being able to work with those. And the labelling and the capturing may give some sort of explanation, because it really is a mystery, you know as to what the cause is – is it neurological, is it developmental, big mystery that needs to be revealed. Fine. But that isn't going to help you in terms of dealing with the individual child effectively. Enough.
My favourite example – one of my favourite examples – generally my favourite examples are those of my failures because I think it is very human to fail. And actually, my failures have taught me quite a lot. I will give you an example. When I first started teaching there was a boy in my class who, I was new to teaching, there was a boy in my class who, frankly, was so annoying he was so disruptive and I think I really hated him, and he caused me a lot of stress. I'm sure that every teacher in the world has had this, you know.
And actually, really – I think the thing I hated the most about him was my sense of failure in feeling like I had completely, I was screwing up this be opportunity to become a teacher. And the more I felt like a failure, the more I hated him, really.
And what I was, I suppose, good enough to do was, you know, worked out eventually, I should go and speak to him. I did, at break time, and I said to him pretty much the opposite of what I really wanted to say to him which was something like, "I hate you; you are causing my life a bloody misery." But what I said to him was, "I really think that you are great. I think you are very bright. You are very interesting and I really enjoy teaching you and I actually wish I was better at teaching you. And I would like to know a bit more about you and how I could teach you better." Help me, basically. And there was something about the human communication where, you know, one human to another, that connection was something that he hadn't experienced from other teachers. You can just imagine he was giving lots of other teachers a right royal pain in the neck of a time. And he was very responsive to that. It felt like other people hadn't done that for him. They hadn't seen him as, you know, spoken to him with a sense of care or interest in him. I don't think that that can be replaced by any form of technology. This sort of human-to-human care. It is really, really powerful. I wanted to say that because I think at the heart of all good inclusion is how a child feels like they belong in a classroom. And this is very often determined by that human-to-human contact. One of the limitations which I have discovered over the period, is about the extent that we, as teachers, have the emotional intelligence to understand what is going on for a child. So, you can have one teacher looking at a child and what they see is a child who in distress. You can have another teacher looking at that exact same child and they see a child who is causing distress. And I think this links back to the very first point which I mentioned about attitude. Sometimes the attitude is limited, not by knowledge. Not by skill but by the innate ability to be able to perceive and to be able to understand human psychology, it as were. And that is something which we, as a profession, aren't necessarily good at weeding out people staving off people who are not necessarily good at empathising with children. And that is something that I think is a frontier for us that we need to wake up to. It feels a little uncomfortable to say that there may be teachers in our ranks that possibly… But I think what I have come across by airing this out and it is slightly controversial, I know but I don't mind saying controversial things. One of the things which I found is that most people will admit that pretty much in every school you come across, you have outstanding teachers, you have your good teachers and you have your teachers where you think – why are you a teacher? And I think that is pretty much the world over. I don't think that is exclusive to England and I don't think that is exclusive to a particular type of school. I think that is generally across the piece, be it private, independent schools, very expensive ones, or inner-city ones or tiny coastal schools, whatever it is, in rural communities. Over all, you kind of have a bit of a mix. And that is understandable when an organisation attracts a range of people. But I think that we are limited, partly by attitude. Now there is something which I have come across in terms of the world of inclusion, which again, I think is another frontier to think about, and again I think we opened the door to this, partly due to lockdown, and it is to do with the mental health of teachers. I will give you an example of what I mean by this. I have already talked about supervision for teachers. So, I'm going to build on that idea. One of the most inclusive schools I have ever come across was in Wales where we were doing a project with Central South Wales Group, it is about 400 schools, we were not in all 400 schools but we were doing something for quite a few. I went to visit one in particular because I heard it was the highest-performing inclusive state school in the country. What I mean by that, it has a range of children with SEN, from a pupil premium background and also children who are looked after and so on and so forth. Yet their data was extremely high. Why was their data high-performing? That was the ingredient I was looking for. I found something slightly different to what you might expect. I took along another headteacher who had come from a really challenging school in South Wales. She had taken on what was the equivalent of a Category 4 school in Ofsted. They don't have Ofsted; they have something else but an equivalent. It was interesting to see what they had done. They had invested a huge amount of time, money and effort in staff wellbeing. They had a package which looked like something like, I can't remember every detail off the top of my head, but teachers could bring in their ironing once a week. They could get their car valeted once a month. They had free counselling and yoga every day and lots of health things, and mental health things and support things and a whole long list. The list went on and on, including the senior leadership personally in-house cooking and serving a meal to the staff once a term. And so on and so forth. It was a very long list. I wrote an article about it in Head Teacher Updates, so please look at it there, if you like. But the net result was that teachers didn't leave there. They stayed because they loved it. There are two standing questions of the senior leadership team every week. The first two questions were: How can we reduce the teacher burden? Stress. The second was: How are our teachers? Actually how are those individuals? Let's talk about them and see how we can support them. And it's a very powerful experience. One of the things which they told me was when they interviewed for the teachers, they aren't looking for teaching skill, necessarily, what they are really looking for is a high level of emotional intelligence. That they can fashion and mould and teach the teaching skill bit – very hard to teach the emotional intelligence bit.
The headteacher with me asked me, said the question which I'm sure you are all thinking which is: We could never afford that. So, then we did the sums. In a school of 1,700 or 1,800 children, however many children it was, that sort of size and that many staff, how much are you paying per year is your bill for staff absence? And so, you are paying for cover teachers, right. How much are you paying for recruitment? Because, you have to recruit new teachers every year. And when you start adding it all up and including CPD and various other sorts of things, it is about the bill of £100,000 and that is about the bill of what they were paying, spending on staff wellbeing. And so there was something about the staff wellbeing which was done at such an excellent standard that manifested itself into happy staff and happy staff had happy attitudes and beliefs and built classrooms with a sense of belonging and that is where you saw the grades. And so, there is something which we learnt in lockdown, which is mental health is really important for everybody. But that is actually what it looks like, when done really well. There was a school in the Philippines, in one of the islands, not even in Manila, just like somewhere in kind of the middle of nowhere, and I have got to know this headteacher quite well. She created a community, over the last five/ten years, she has created a different approach to schooling, not in such a radical sense, where we have a different curriculum, they don't. But what they do, they include their teaching of parents in how to be parents and how to do mental health and they include the teaching of teachers. And so it is a whole learning environment and actually if you send your child to this school, you are signing up to becoming part of this community of learning and engagement, which is sort of centred around the idea of real community. And supporting each other in a community way.
So, the two points which I wanted to end on is the idea of not hiding behind tech, as a way of covering up the cracks for the relationships and the teaching skill and the knowledge of understanding children and needs and how to overcome those needs. The bit that I wanted to emphasise was that I don't think that technology should be used for that. You can imagine how it is. I wanted to just show you an example of how – there is a common issue to do with engagement and performance of children who have the most, biggest challenges and needs. And that is how we relate with homes, parents. So, one of the things that we do is we do it in an easy and using technology, simple way of being able to communicate effectively and efficiently with homes by sending e-mails or sending a text. Actually, what I have found over the years is the most effective way of dealing with homes is by calling, literally picking up the phone. You know, identifying your top 20 most-challenging or hard-to-reach families and train a TA to call home, a 30-second call home and say, "Hi, I have good news for you, your son John has done well this week. He participated in class, it was really good to see and you are doing a great job as a parent; well done and I have to rush off to a class now." Off I go.
The drip, drip-feeding of positivity changes the relationship between the home and school over time. And one of the worst things we can do is use that communication window to alienate parents further by saying, "This is what has gone wrong with your child and what happened bad with your child" and so on and so forth and thinking we are relating to parents effectively and efficiently and well because we are doing it efficiently because we are sending them an e-mail or a text. Reaching out to parents and making a personalised relationship is something I don't think technology can cover the cracks of. If anything, I think now that we are moving beyond the COVID lockdown and constrictions, we need to find ways of meeting parents again. Such as – as and when it is possible – having meetings in place where they feel safe, such as in their home or possibly at the local greasy spoon or somewhere where we can have an encounter with them that isn't necessarily fractious. I think where technology falls down is where it is used to cover-up. It sounds efficient. It sounds like we are shortcutting but we are removing the children from the classroom so they can be sorted out over there, is what we are doing. We are doing everything that is the opposite of making them feel that they belong. I'm really proud to have co-authored a global inclusive teaching initiative. I will show you a video of this and on this we are going to end. The global inclusive teaching anywhere initiative is my team and I's way of being able to train millions of teachers around the world. Doing it hand in glove with UNESCO. It is just emerging at the moment. The tech team have told me it is being put on the platform at the moment so, it'll be done in the next couple of weeks. We are doing a trial about it in schools in 50 different countries. The aim is that every teacher in the world should be trained to teach every child. So that every teacher can teach every child. Right. We have written it in a way that is bite-size learning. I have co-authored with Professor Carol Tomlinson, very much the grandmother of inclusion. I think she invented the word "differentiation" if I'm not mistaken. Helena Walberg from Sweden, Louise Dawson and Abigail Grey from England and together, we have brought together the best of our books, the best of our training and it is in a bite-size form of learning. It is interesting to think – is it possible? I know we have just had this discussion this afternoon with the Ministry in Pakistan and in another country, it is an amazing piece of tech, and can we get teachers trained all over the world. We are doing it with hopefully thousands of schools in England. Take a look at T follow the link. Do me a favour and sign up to the IFIP, it is free, it is www.ifip.group. I hope to see you there. Thank you so much for listening. It's been a real pleasure to speak with you. Sorry it hasn't been in person but thank you.
>>: The Global Inclusive Teaching Initiative marks a new international recognised standard in communication, created by the International Forum for the Inclusion of Practitioners. This programme offers the highest-quality training for all your teaching staff. The training is online, flexible, practical and written by five of today's leading experts in inclusion. Using the successful Watch, Read, Do, Review format, your teachers learn true best practice and can implement their learnings straight away.
>>: This programme not only recognises diversity in the classroom, but it also recognises that there's more than one way to developing inclusive practice writing an essay about inclusion is one thing but putting it into practice is something quite different and this is what this programme is about, putting it into practice
>>: Every teacher, every child.
>>: One of the things I love about this programme is that it marries big ideas with small steps.
>>: I've taught in classrooms for 10 years and in university classrooms preparing teachers for another 30 years. I know the pressure experienced by teachers. This initiative is designed to be both flexible and effective.
>>: It was an absolute pleasure to be included in the team writing this training. The beauty of the programme is that it is all online. Use your phone, your iPad or your laptop to buy into ten-minute bite size chunks of learning throughout your day.
>>: I'm truly honoured to be part of this global initiative that enables millions of teachers to be able to learn the best practice.
>>: Demonstrate your true commitment to inclusion.
>>: I have taught in classrooms for over 20 years. I have worked with special education and teacher training for over a decade. I know the feelings of inadequacy and the dilemmas we face. This programme is designed to help support teachers in their day-to-day work. This is about having a passion for teaching. Schools who commit to the programme can proudly display the global inclusive teaching emblem and receive a certificate. Every teacher, every child joining in the initiative and demonstrating your commitment to inclusion. Contact us to sign up today.
>>: Imagine a world where every teacher is able to teach every child.
DEBBIE: So, thank you, Daniel. An inspiring thought-provoking presentation, as we anticipated and the one word that I'm going to take away with me is "belonging". I found that so interesting, for a whole manner of reasons. I'm really sorry, I'm afraid we are over time for any questions. But we will respond to those that have been asked after the conference. So, once again, thank you Daniel. I hope to see you, like you say, in person, very soon. I'm now going to hand over to Hilary, to say a few words about the next sessions that are coming up this afternoon.
HILARY: Thank you, Debbie.
At 2.30, you will have three quite different sessions to choose from. Solving challenging behaviour consistently across the trust, benefiting from the perspectives of the strategy for standardisation, which if you came along to the session this morning, you will have heard.
Or, if you are interested in how best to manage the Ofsted 90-minute call, you can join Steve long and our very own Craig Allen, as they take you through the best-possible preparation for the questions that inspectors will particularly ask.
Or finally, you can reimagine teaching and learning with Nick Berryman from Devonport High School for Boys; where you will find out what a fully Google school looks and feels like and gain inspiration from a school that has been a worldwide Google reference school since 2015. We will see you back here at 2.30. Thank you.