Digital Poverty Alliance's Evidence Review 2022
What is digital poverty?
Digital poverty is defined as, "the inability to interact with the online world fully, when, where, and how an individual needs to." Digital poverty is one of the key ways that children can be disadvantaged, both in their education and as they approach adulthood in our digital world.
Elizabeth Anderson, Chief Operating Officer of the Learning Foundation and the Digital Poverty Alliance, spoke in March 2022 on the goal of eliminating digital poverty in the UK by 2030 at Scomis' EdTech festival, ScomisLive. Following up this session, we attended the official launch of the Digital Poverty Alliance's UK Digital Poverty Evidence Review 2022, hosted by Lord Knight at the House of Lords on Monday 27th June 2022. 
Understanding the impacts of digital poverty
Quoting the review, "More than ever, not having access to the digital world means not having access to fundamentals of life. As a result, digital exclusion can exacerbate existing inequalities in society or introduce new inequalities. While the pandemic made us all more aware of the digital divide, it's clear that more progress needs to be made to address digital poverty and its underlying causes."
Digital poverty among British children
Data from the DPA's evidence review revealed that up to 42% of young people in the UK lack either a home broadband connection or a computer. Further, 20% of children who had been home schooling during the pandemic did not have access to an appropriate device. 
Digital poverty is tangibly disadvantaging almost half of our young people. Yet we can all help ensure that every child can fulfil their potential with access the life changing benefits that digital technology brings. 
Digital Poverty Evidence Review
The full evidence review was compiled and presented at the launch event by the academic, Dr Kira Allmann, and you can read it here or by clicking on the report's cover image.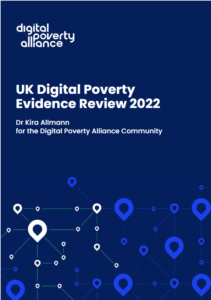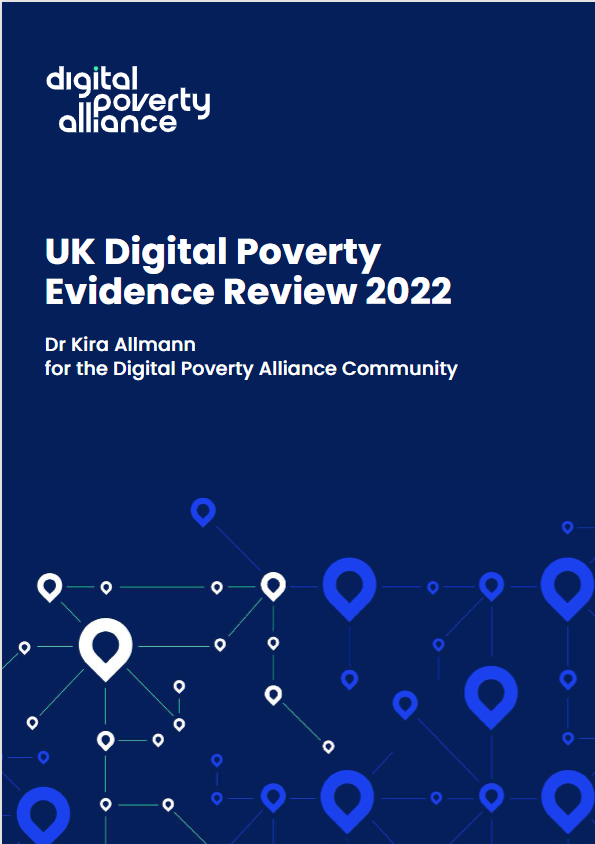 Boosting digital inclusivity
Eliminating digital poverty by 2030
You can watch Elizabeth Anderson's ScomisLive session here. It's an inspiring and enlightening film, which offers clarity around the issue of digital poverty, and sharing with us insights and opportunities to solve this 21st Century problem.