Boosting digital inclusivity: enabling all children to fulfil their potential and access the life-changing benefits that technology brings
Discover how to enable

all children to fulfil their

potential and access the life changing benefits that digital brings

 
Elizabeth Anderson, Chief Operating Officer, Learning Foundation & Digital Poverty Alliance
Overview – Boosting digital inclusivity
Improving digital experiences for learners and teachers is vital in preparing today's students for a digital future. Come and learn about some of the work that is happening to make this easier for schools, and find out about the support, funding and services that can help your school or trust transform your students' relationship with devices and digital learning opportunities. 
Elizabeth explores what is meant by digital inclusivity and digital poverty, why there is still an issue and how together we can boost digital inclusivity within schools. 
About The Learning Foundation
For more than 20 years the Learning Foundation has been providing independent advice and guidance to schools on the best way to introduce 1:1 technology, where every child has their own device to use in class and at home. 
Their vision is to enable all schools and students to engage with technology in a safe and secure way that genuinely enables them to enhance their teaching and learning and to impact on the appalling divide that has long stricken the UK where still too many children and young people are leaving school without their ambitions, dreams, abilities, and potential being fully realised or realisable. 
About The Digital Poverty Alliance
Launched by the Learning Foundation in 2021, in partnership with the Institute of Engineering & Technology and Currys plc, the Digital Poverty Alliance is driving change in digital poverty with the ambition of ending digital poverty in the UK once and for all by 2030. 
Digital poverty: The Facts – do you know that: 
25% of vulnerable children do not have access to a suitable device for learning?

50% of 12–15-year-olds have had a negative experience online?

70% of households earning less than £17.5k only have foundation digital skills?

82% of jobs advertised require digital skills?

 
Next steps 
There are several ways in which Scomis can support schools wishing to address digital poverty: 
Our portfolio of technical support services includes consultancy, onsite and remote tech time – as well as regular ongoing support. As an experienced technical services provider – we are well versed in transforming donated Apple, Microsoft, and Google devices into managed devices for school use.  
We can configure school owned devices to be securely managed via the cloud for safe use by students at home. 
We can assist with the reconfiguration and support of any devices and learning platforms which have been acquitted via the DfE's "Get help with technology", disadvantaged and vulnerable student device schemes.  
Further reading and reference material
To follow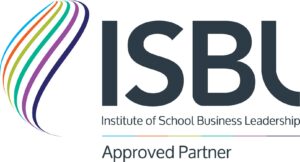 ScomisLive is recognised by ISBL as Continued Professional Development (CPD)
Offering over 20 hours of appropriate learning content for School Business Leaders. ISBL members can register their attendance against their annual CPD commitment.
Sponsors:

Session transcript
ELIZABETH:
I am going to talk about what is meant by digital poverty, and what we are all working towards in terms of how we can address it. Hopefully, you will be able to take what you hear back to your schools and your organisations and use it to help some of the children that you work with.
Let me start out by first explaining who we are at the Learning Foundation. Some of you will have heard of us and worked with us in the past. We were established over twenty years ago, and over that period have been working with schools to embed technology in a sustainable way that can help children in their education. We believe that there are no educational outcomes which cannot be improved by bringing in technology. And if you are part of Scomis, I believe that you will agree with that view.
What the Learning Foundation does
The Learning Foundation currently runs two main services which I will discuss: the Donation Management Service and the Digital Poverty Alliance. But we also work with a wide range of other organisations and schools to find and access different opportunities that can enhance the outcomes of the children you are supporting. And we look to do that, really, through four key values. These are as follows:
We want to empower people on the ground.
We want to advocate with government.
We also want to act in a sustainable way.
And we want to use our research base to be able to create real change.
Everything we do is about working with other people, explaining the power of digital but then also ensuring that we can find a long-term solution. What we do not want to do is to come up with sticking plaster solutions that only act as a temporary fix for problems. We are looking for that kind of societal change that will hopefully mean that, after 2030, digital poverty in the UK is a little bit more like digital poverty in Scandinavia; something that isn't really an issue at all because everyone is online, and everyone can see those benefits.
However, we set up the Digital Poverty Alliance last year because digital poverty is still such a major issue in the UK. It is a non-profit that is part of the Learning Foundation, with an emphasis on convening, compelling and inspiring. What we want to do is bring together everyone who is working on the digital property agenda – whether it is government, charities, industry, individuals, community groups – get everyone together, in the same place and working towards the same goal. And what we are planning to create is a national delivery plan which creates everything we need to be able to tackle digital poverty.
Right now, what we are working on is an evidence review that brings together all the different reports and activity that is out there, and we are then going to form a project plan for how, in the UK, government, industry, schools, and communities can all tackle the barriers to digital services. We have high-level supporters, including Currys PLC and the Institute of Engineering and Technology, who are on board to help us do what we do.
Is digital poverty still an issue?
One might hope that because the Learning Foundation has been going for 20 years that we have made some progress. It is true that we have made some very significant progress in that time. But we have lately come to realise that a lot of interventions out there, particularly during the pandemic, have shone a light on the current issues going on. Many, many interventions tend to focus on maybe one type of support. People in education will likely be familiar with this. Once the pandemic started, children had to learn from home. Throw laptops at the problem, and you have provided a level of connectivity that will hopefully magically fix digital poverty. It did not.

The skills failure at the heart of digital poverty
There is so much more to getting young people to be confident and regular users of digital services. There is a lot more and you cannot just provide a laptop and hope for the best. That is exactly what we are trying to address. Lloyds Bank have analysed the data they get via transactions, online banking, and credit card use and found that, as an early estimate, eleven million people in the UK lack essential digital skills. Ten million people lack even basic foundational skills, which even includes the ability to turn on a laptop.
What this means is that you can give out laptops, but people will not know what to do with them when they first receive them. And why should they? We can all cast our minds back to the beginning of the pandemic when none of us knew how Zoom worked. Many people sort of stared at it and asked, "What is this?" Even now, I am endlessly forgetting to hit the mute button. Many people are the same.
And these are people who are confident using IT. Ten million people lack the ability to know how to turn their laptop on and then what to do with it when it comes on. That is the perfect example of why just sending laptops home to people, with no context around it, does not work. You will have seen that if you have been one of the schools that did benefit from free laptops for students.
We know there are regional variations but there are still quite high levels of people lacking the skills that they need. And 44% of people with very low digital engagement are on low incomes. 30% of young people aged 8-24 were found at risk of being digital castaways; that's almost one-third of children not having what they need to use the internet.
The future digital economy
There is the perception that every young person knows how to use the internet; knows how to use digital services and a laptop. A lot of them do not. Six million young people do not have broadband or a computer, and that is a really serious issue. It is a massive problem across the UK, and of course it stretches internationally as well.
It is worth being aware that by 2030 – which is when we set our goal of ending digital poverty – five million workers could be under-skilled in basic digital competency. That is a problem for where the economy is going. By 2030 it is estimated that 80% of jobs will require some level of digital skills. If five million workers do not have those skills, that shows us we will have a problem. We will have a mismatch between the jobs that are available and the jobs people are able to do. That is something we must correct.
What digital poverty causes people to miss out on
We also know that people – and children in particular – are missing out on so much. Among people who had to shield during the pandemic, nearly two-thirds felt that digital skills helped them to feel more positive. This is all about wellbeing: if they had not had that opportunity, 53% felt they could not have coped.
Similarly, among those who were even just furloughed or had a change of employment status, nearly two-thirds felt they could not have coped without digital tech and that it helped them feel more positive. And that is an incredibly important thing.
At the time of writing, we are moving out of the pandemic. But nonetheless, we know that social inclusion and loneliness remain big issues. And it is a responsibility that sits with all of us to ensure that we give people all the opportunities that they can take for mental wellbeing.
The personal impact of digital access
The research done by Lloyds demonstrated that digital access helps people connect with friends and to feel part of a community. Many of us, of course, go onto social media to keep in touch with our family and friends. Not having that opportunity can make people feel very much out of the loop. Even anecdotally, not having access to services such as Netflix or Amazon Prime makes you that person who can't talk about the latest TV show. You are the person who is being left out in the school canteen because you are not part of the group. And it is these sorts of things that don't actually get talked about but actually are incredibly important.
All these stats help to illustrate the fact that digital isn't an add-on, it is something really important in modern life. You would not accept living without water or electricity. You cannot accept living without digital because it is so integrated into everything in our lives now.
Digital inclusion within schools
Why is digital inclusion within schools so very important? It helps to ensure a level playing field for teachers, children, and families. And we very much include teachers within that. It is so important that everyone has the equality of access, the equality of information they need to be able to make the best of what digital inclusion can provide.
Technology needs to be a key part of learning. It is about ensuring that everyone has a reason to use the devices that are provided and the digital tools that are provided. Very few people wake up one morning and say "I know what I want to do – I want to learn digital skills." Instead, digital is seen as something that will facilitate whatever they want to achieve. That might be teaching and learning; it might be accessing Netflix; it could be learning a language. It could even be checking out a new meme online. People use digital as a tool – they do not use it as a be-all and end-all. We must make that relevant.
Moreover, we have found that it is crucial to ensure that families understand the benefits of digital tools and devices. It is no good for children to take home devices such as laptops and tablets and to be asked, "why are you wasting time on that?" We must ensure that families understand how this can empower their child in terms of both the digital skills that they will need in their later life, but also how that attaches to their learning, to the core subjects that they are learning about and why that matters, advocating for the improved outcomes because of technology.
Demonstrating the uses of digital access
Research has shown that absolutely every educational outcome across the board is improved by technology. It is vitally important that schools and teachers are aware of this. One concern I often hear is that devices, even when they are for school, may be used for non-learning activities. That matters. My answer to that is – why not? Why shouldn't they be? Yes, they might be on social media. Why is that a problem? If they are using it in a safe way, as long as they have support at home, and as long as everyone is clear about purposes and online safety, there is no reason why devices shouldn't be used for some of the extracurricular fun that, ultimately, makes everything worthwhile.
Devices are a large part of the issue, but they are still only one part. What is perhaps more important is the issue of connectivity at home. This is something that the DfE did look at when they were giving out laptops. You cannot assume that everyone has access to Wi-Fi or to data; we know that a huge percentage of people at the time of writing cannot afford broadband. It's the data or dinner question: can I afford to be topping up a sim card when I have choices about whether I can feed my family? The cost of living is rising and we know, given the terrible situation in Ukraine, that it is only going to get harder. We need to look at how we can help with that. What other opportunities are there to provide Wi-Fi and connections and to impart skills and support at home?
I talked a bit about ensuring that families see why the use of tech is so important. But also, what can be done to ensure that they feel confident and capable in supporting their child to use that device to the best of their ability? If there isn't a quiet space at home, it might be more challenging to use a laptop or a device. There might be competition for access to that device, even if it has been allocated to a child. Again, that comes back to talking to parents, talking to families, and having some understanding about why this is important. If it is not relevant to the family, the child will struggle to get the best use, at home, out of a device.
The barriers to digital inclusivity
Digital poverty is a complex issue. It links to a lot of the things I have been talking about. On a personal level, in any given family or for any given individual, we believe that there are several key determinants or barriers in terms of digital inclusion and digital poverty, as follows.
Can I have a device?
Can I afford to connect that to the internet?
Is there a user-centred focus in terms of what I want to get on to, particularly for those with special educational needs?
Do I have the skills and training to be able to get the best out of it?
Do I have the motivation to use it?
That last point is crucial. If people do not understand why the Internet and technology is important, why would they use it if they don't already? Schools need to be able to provide a huge input on that issue, talking about why the use of digital is so important and why it is so relevant: the political context, living conditions, and all the other circumstances that influence it.
How does the Learning Foundation help when it comes to these matters?
We run a funding support service which we call the Donation Management Service. Because we are a registered charity, we can work with you on a one-to-one basis, and we can take in parental donations and apply Gift Aid to that – 25p in the £1 which helps us cover the admin costs. It is not a corporate contract. It is not like some of the larger, slightly sharkish firms out there. Even if parents cannot financially donate, what we want is for everyone in a class or a year group to be able to benefit from technology. We do not turn individual families away just because a parent or a family can't afford to donate. This is done with the ethos of creating a level playing field for everyone. We can use the pupil premium to help supplement funding, when needed. But the most important thing is that every child, within the programme that you choose, can benefit from having a laptop. Or a tablet or whatever you choose.
We have a school liaison team that then work with you to help you choose. And we do not make recommendations. We do not push, and we do not get kickbacks. We help you consider what is going to be best for your children in terms of hardware and software, and how you can work with parents and teachers to get the best out of the scheme. We found that this really does help in terms of building that sustainable way forward.
This is not a piecemeal sticking plaster solution. This is people having laptops, changing lives, understanding how it fits into their learning, and your teachers being supported to build that into how your curriculum works in your school. Very importantly, it is not a one-size-fits-all solution.
Tech4Teachers and support for educators
On quite a different level, we also run a program called Tech4Teachers. And this is one of our advocacy projects. It is working to create a proof of concept, where we can look to the Department for Education to support a national roll out. We conducted research last year which found that nearly half of teachers do not have what they need to teach remotely or support students remotely. That is unacceptable. And I feel, not necessarily guilty, but very aware that in my job I just expect a laptop. Because working in a charity, or working in a company, that is what happens. Teachers, as you already know, cannot expect to have a laptop provided from the DfE or the local authority. That is why we are running the scheme: you need devices.
We work with pre-selected schools that meet our criteria to provide ten laptops per school as a starting point. Last year we did this with Currys PLC and handed out 1000 laptops and we saw fantastic results just from that small scale scheme that we ran.
This year, we are doing it again. We are working with Barclays and with Intel and we are going to have a university-led programme, working with the University of Wolverhampton to create a white paper to present to DfE, to show that this is something that matters. But what we also need is for all of you to show this is something you care about. That this is something that could be a real change in how you do your jobs and how you provide support.
What is key to this is what is going to work for you. Not what might work for me or us, but what will work for you. In urgent or hardship cases we also carry a small stock of refurbished devices so that we can provide immediate assistance for those that really need some help.
How you can help
At this point, you might be thinking "all of that is great, but what can I do to help?" So do think about how you can maximise access for devices for your students and for your teachers. If that is something within your remit, how can you best do that? Get in touch if you are interested in the Donation Management Service that the Learning Foundation provides. That is a great way of working with parents and students within your school. And always get in touch with us if you have any ideas or if you have anything you want to talk about.
Also, ensure that you understand the scale of the digital poverty problem in your school and in your community. It is often not quite what you imagine. We can help with surveys so that you and others will understand what it looks like, as well as tackling the other barriers that exist beyond devices. Whether it is how parents perceive using the internet or whether it is lack of connectivity, or whether it's just the need for some skills and some confidence-building within families, there are all sorts of things that can be done to help but first you have to understand what people need. And that is not always a laptop. Sometimes that comes a little bit further down the journey.
Do also think about how you can make digital a key part of learning and lessons, as a part of this. As I have said, it is not an add-on. When the kids you are working with go on to jobs, digital will just be a part of how they do their job. So, it is important that it is a part of how they are learning now. We have a Digital Poverty Alliance community hub where you can talk to people: it is a safe space where you can talk about ideas, any problems you have, and ask for help. It is a friendly community, and we are always on there and always looking at new ideas that people have and whether that is something that we might be able to help them take forward.
Final questions
I have been asked a couple of questions. One is where people can find more information about accessing donated equipment in their area. One of the things that the Digital Poverty Alliance is doing (which has not been completed at this stage but is going to be ready soon) is to create a matching tool, where you can say what you need and people who have kits can say, "I can help you with that." Or the other way around – you can say, "I have donated devices, or I would love nothing more than to teach some people some digital skills for free." And people can go, "That's great, I will take that." That is something we are working on currently, because we know that there is a gap, and that people are in need. There are lots of organisations that can help you to "buy" refurbished devices, like Refurbished Devices and Clear 1 – they are people we work with, but if you are a school and looking for more specific advice about what you need to access in your area, get in touch with us at our website and we will always try to help you with what you need. We a small team, so everything that comes in is looked at by us. It doesn't go into some sort of contact centre; it is very likely it might be picked up by me, or Paul (our CEO), or Fiona (our business support manager). We will get back in touch with you to see how we can help. I cannot emphasise enough how much we want to support what you need to do. We do not want to offer a cookie cutter service to everybody.
The final question I have been asked is: when teachers want to engage and delve into what they can do as individuals, what can an individual do in the context of reducing digital poverty? This is an interesting question. I would say that the most important thing is to see whether your school would be happy to run a survey to understand the scale of digital poverty in your area. Digital poverty cannot be fixed through any one solution, because there are so many different strands to it. And this is exactly why I say we can help in terms of some template surveys that might work for you had. Understand what the barriers are – please do not assume that the barrier is always, "I don't have a computer."
There is already a lot out there, online and in person. We are very aware that there is an irony to answering, "how do you learn to use the internet?" by saying "go on the internet." No, there is so much else you can access, whether you are looking for skills, connectivity, devices, or motivation. Get in touch if you have any questions – we are very happy to help you to understand how different solutions can help different problems. But then also do think about how you can build digital into your learning because the only way to make it relevant is to make digital something that people need to use.
Do not assume, though, that every kid knows how to use digital. You have read the stats earlier on. 30% of children aged 8-24 are at risk of not actually being caught in on the digital revolution that we are going through. So, give them a reason to realise why it is important. There is help available. I'll finish by restating our aim: to bring everyone up to the same standard of accessibility and equity.