'Working as one' with Crofty MAT
How Scomis contributed to delivering the trust's strategy and leveraged the trust's core values, by transferring all Crofty schools to cloud-based SIMS, with Scomis' Hosted Application Service.
Martin Post, IT Strategy Manager, Crofty MAT
Background to Crofty MAT's EdTech transformation with Scomis
Here we show how Scomis leveraged a trust's values, and contributed to delivering its strategy, by transferring all its schools to cloud-based SIMS, with Scomis' Hosted Application Service.
Crofty MAT's strategy of 'working as one' resonates across the whole trust. It applies equally for students and staff, for service providers like Scomis and the Crofty team, and for parents, guardians and communities.
The trust takes 'Working as one' seriously because it enhances and exemplifies their behaviours and purpose.
For the Scomis team, it guided how we worked – in lockstep with Crofty, as a unified and collaborative project team. It's how Scomis works most effectively – in lockstep with our customer.
Cloud-based SIMS with Scomis' Hosted Application Service
'Working as one' creates a culture of shared responsibility and reward. At the trust it means sharing resources to maximise opportunities, to innovate and to pursue equity for their learners. And with Scomis, it guides how and why we moved all their schools to cloud-based SIMS with Scomis' Hosted Application Service.
Here you will find out about the approach Martin Post, IT Strategy Manager at Crofty MAT, has taken to standardising how management information systems are managed, implemented, and supported across each school within the trust.
Outcomes of moving to Scomis' Hosted Application Service
Martin tells us how it has freed up valuable staff time. It has enabled more effective and efficient working across schools and within the central trust team. And it has provided a robust approach to safeguarding and business continuity by placing SIMS in the cloud within a safe, secure, and resilient environment.
About our customer, Crofty MAT
Crofty MAT is a group of nine schools serving the communities of Cambourne, Pool and Redruth in West Cornwall. Martin became IT Strategy Manager for the trust when his school, Roskear, joined the trust in 2016.
We talk to Martin about the challenges first at Roskear, and then at Crofty MAT, and the considerations and benefits derived from moving to cloud-based SIMS, and what the future holds.
There is a follow-up to this part of Crofty's journey with Scomis,
"Solving challenging behaviour consistently across a trust." It shows how we worked alongside Crofty MAT to take the next step, from putting these foundations in place, to building on those foundations to improving outcomes for students. This trust is now established as an exemplar for solving challenging behaviour.
Moving your MIS to the cloud
Martin Post is from Crofty MAT and he is interviewed by Jane McFall, Crofty's account manager at Scomis.
JANE: I'm delighted to welcome Martin to this session.
Martin is the IT Strategy Manager, was IT Strategy Manager at Roskear and is now the IT Strategy Manager for Crofty MAT.
We are going to take you to through the approach Martin has taken to standardising how management information systems have been managed, implemented and supported across each school within the Trust.
You will hear the challenges he has faced and is now beginning to get more efficient, effective working across schools in his trust and providing a much more improved approach to being able to access pupil data, which is also helping safeguarding.
Reasons for moving to Scomis' Hosted Application Service: security, standardisation and support
So, Martin.  My first question to you is:  You were the first person I brought on to Scomis support, believe it or not, back in 2016.  What were the challenges and what made you consider moving to Scomis?
MARTIN: So, the challenges that we were facing at the time is that we were concerned about the level of support we were receiving for our SIMS, helping the school make the best use of it and also concerned about the security of the data within the schools' servers as the servers were starting to get quite aged.  So, I wanted to make sure that it was safely backed up.  And that also, we were making sure, all the correct security levels were being added to our data.  Because keeping track of everyone's user names and passwords and ensuring they were following security standard wasn't something we were capable of as a school at the time.  So, it was very good to be able to move that service to somebody else who had a lot more experience with it and ensure that those standards were being met.
Rationale for change and getting colleagues on board
JANE: Can you describe the challenges you first faced at Roskear?  Moving to a cloud-based system eventually.  How did you persuade staff in school?
Accessing SIMS at work, at home, on the move
MARTIN: So, part of the main persuasion was we would be able to universally access the data.  So, at the time, the schools' SIMS database was only accessible when you were within school as it was just on the server in the server room.  So being able to get the staff to access the data all the time, whether they were at home or work, was a big sell on it.  And also, the difference in costs, we were going to have to replace our core server, reasonably soon and by moving to SIMS we avoided that cost for a dedicated server.
Scomis' Hosted Application Service mitigates risks
It turns out it was a good decision in the end to make, because, like many primary schools, we don't have a dedicated server room and about two, three months after we moved, the hot water boiler in the server room decided to let go of its water and although the water didn't make it on to the servers, it was about 60 degrees in heat and it filled the server room with steam which super-heated all of our servers.  And we had to kind of get them all back pretty quickly.  But as SIMS was already posted by Scomis, once we had our internet connection back, it was accessible and ready to go.  We didn't even miss a registration with that hosting.
JANE: That wasn't the first time that happened to you.
MARTIN: It was the second time.  The first time we got all of our servers back.  The second time we did lose a server but actually we managed to get most of the data back because we had off-site back-up with Scomis, which we pulled back on to the new server but the SIMS data base was always accessible to us, where we had internet connection.
JANE: A sigh of relief of there!
MARTIN: It was a relief compared to the very stressful situation of trying to get the school system back up and running as quickly as possible.
Aligning IT strategy, school ICT and MIS within a multi-academy trust
JANE: When the development of the Trust started and you needed to look at the other schools as they came on board and joined the Trust – Roskear was the first school, I think I am right in saying that? How aligned were the school's technology when they joined the trust?
MARTIN: Not aligned.  Which is how most trusts start. We had some schools hosted by other providers, most schools had their SIMS on a server, within the school, supported by three or four different companies across the six, seven schools that we started with.  So, they were receiving differing levels of support and it was on differing levels of hardware, etc.  So, there were some databases that were being hosted on servers that were beyond their natural life and were being extended.  It was quite a concern to make sure that we, a) got the level of SIMS support as high as possible, and b) we got the SIMS databases, secured on equipment that wasn't end-of-life.
Centralising SIMS to share resources and make efficiencies
JANE: I guess the challenge there with sharing resources.
MARTIN: Being able to share it.  As we have grown as a trust, we have moved some more of our activities centrally into a service team and being able to access the schools' data does help with some of the functions they perform.  So, as schools have been moved into the cloud, we have then been able to give access to multiple school databases, using one system and one log-in which has been really handy.  It was very helpful at the start of the pandemic when we were all trying to work out when the schools were closing and how many pupils we had in.  We were able to get the live data, as a shared service team, without interrupting the schools on the day-to-day running and trying to cope with what was happening.
Cloud-based SIMS to improve consistency across schools
JANE: Has there been an improvement in consistency across them?
MARTIN: Definitely.  We have all nine schools now, within the Trust, all hosted by Scomis and we have quite a few members who have access to the databases across.  It has meant that all of our data for the SIMS side of things is accessible everywhere and that the support that those schools receive, when they do have issues, is from the Scomis SIMS support desk, is of a really high standard and keeps helping them with issues as and when they arise.
Why move to Scomis as your one SIMS support provider?
JANE: And do you find working with one service provider more beneficial?
MARTIN: Absolutely.  Working with one provider for most of the things that we do is kind of our goal.  It means we can build up relationships with that provider, which helps to kind of solve your issues a lot quicker.  They get to understand you a bit better.  You get to understand them.  It becomes a bit more of a partnership.  And ensures we get the best-level of support and also that we can maybe take advantage of the services that Scomis, as a company, provide with other areas.
Seamless integration with help from Scomis' Support Desk
JANE: And you haven't found any problems with integration of other third-party software?
MARTIN: A lot of the integration happens through Group Call and Wonde provided on the servers automatically. We tend to get very few issues, some of our servers we have to use a third-party connector, which is on one of our servers to synchronise to SIMS, back up to them. but whenever we have issues, we use the SIMS support desk and they help us to get it set up.  The vast majority of time it runs pretty smoothly.  I think there is maybe one system that we have to do manual integration with and this is because that system is quite antiquated and needs to be replaced reasonably soon.
Benefits of Scomis as multi-academy trusts' support provider
JANE: You have already said that you have now got the single-provider for the service.  Can you expand on how you see the benefit of being with one?  I know you just kind of covered it but…
MARTIN: So, with the one support provider, I personally know that all of our schools' administrators, when they have issues, they have the confidence to call up the Scomis Service Desk and get a high level of support.
Getting new staff trained and up to speed
JANE: Am I right in saying it was previously you that was the 'IT helpdesk'?
MARTIN: Partly me.  My SIMS knowledge is not that great.  I could deal with some issues but for the schools and others, we would kind of muddle along with, which means we have kind of adopted some pretty inefficient practices but with the help desk and the help of our account manager, we have kind of been able to make those processes more efficient, across our schools.  Which is particularly useful in the last year, because we have quite a few new administrative staff.  It is helping get them into good habits and the most efficient ways of handling the data.
Moving your trust and schools to Scomis' Hosted Application Service
JANE: If you were talking to another trust at the moment in the same scenario that you were in, would you recommend that they move all of their schools at the same time or would you have taken a measured approach?
MARTIN: I would probably say take a measured approach.  We as a Trust have probably moved all nine of our schools over the space of three or four years. It can happen quicker than that.  I wouldn't move all the schools at once.  I would potentially look at a first school who has staff that are probably happier for change or ready for change, to run through it with them and Scomis and then you will be able to see if there are any pitfalls with probably the way your data is organised in Scomis.  If you have not been doing your housekeeping with teams.  Once you have done that process, it is a lot easier to roll it out across other schools.  It is definitely possible to move multiple schools at the same time but I probably wouldn't move all at once.  We did move two schools in the space of a month during the pandemic when it became very important that we needed their data.
Scomis addressing the most important challenges of safeguarding data
JANE: Why was it important?
MARTIN: That was because we needed their data to be secure in the cloud so we could access it, because a lot of staff were working from home.  Those schools had closed and still needed to educate their children remotely, which means they needed access to the data to continue the safe guarding routines of touching base with all our children and making sure they are all OK.  And before the move their data was stuck behind the servers at the school which made it challenging to access.
Smooth migration to cloud-based SIMS MIS with Scomis
JANE: Did that process go smoothly with the migration?
MARTIN: The process went smoothly with regards to migration.  The only problem we had was getting software installed into staff computers.  But that was because they were at home rather than on the school network where we could get it pushed out automatically.  It meant IT staff had to log on to them one by one, but it was done within a day or two and now with the Scomis interface, you can use the website so you don't even need the software installed on all the computers.  So that side of things is pretty well covered.
Scomis' cloud-based SIMS support for secondary schools
JANE: I'm conscious that all your schools are primary.  And our audiences are from all sorts of types of schools. With your knowledge and experience on the IT in schools and the IT Strategy Manager, what would you say to a secondary school, if they rang you, because you are one of our reference schools, what would you say to them?
MARTIN: I would be saying that if they are looking at moving their data into the cloud, or wanting SIMS support from a service that Scomis have been a fantastic support service for us and they have helped and I would see no issues with a secondary school receiving the same level of support.  Scomis as a company has the scale within their support desk to handle large schools, small schools, schools of any size.  I don't think the difference between a secondary and primary is an issue at all.
Efficient and effective data access with Scomis' Hosted Application Service
JANE: Thank you very much.  So, do you think that Roskear school and Crofty MAT can now look back and say that they are accessing data more effectively and efficiently?
Upskilling staff with Scomis' free training for customers
MARTIN: As the school of Roskear and Crofty, most definitely they are accessing data better, we still have a long way to go with making some of our processes more efficient.  In particular with our newer staff.  But that is something we are undertaking with our account manager, yourself, looking at regular training, and accessing the Scomis online courses to keep upskilling our staff and taking advantage of SIMS.  Because it is a massive package.  And we don't always use the vast majority of it, in the best way that we can.
Seamless transition to cloud-based SIMs
JANE: So, with that in mind, would you say that staff know the difference between locally-hosted or hosting in the cloud or it makes no difference to them?
MARTIN: If you got staff now to join the school, they wouldn't really know where SIMS data base was hosted any more.  They would probably think that Scomis connection, the way they log in, is the way it is always done.  The staff who were there, when we moved, they may remember the difference.  But it's a very small difference.  It's a different log-in box and that is pretty much about it.  Everything else kind of works, as if it was at the school.
Delivering trusts' aim and vision
JANE: So, no difference, really.  OK.  One of the things that I think is quite important for us, as Scomis, to understand, is what the aims of a Trust or a school are.  Would you like it share the Trust's aims?
Removing barriers from accessing and presenting data so staff can concentrate on teaching and learning
MARTIN: The Trust's IT vision is for our IT hardware and software, that it enables our staff to be able to focus on the core process of teaching and learning.  So, really what we want is for our software and hardware to remove the barriers for staff to be able to do things like accessing data, presenting data.  That kind of thing.  We want that to be as easy as possible, so that staff can focus their time and efforts on teaching and learning.  Because that is what we are there for as a Trust.  We are very pupil-focussed.  So, we kind of want to be able to do things as efficiently as possible.  That is what we are always trying to strive to do and we have processes in place to achieve that with SIMS and Scomis.
JANE: Bearing in what we're discussing here is 'Working as One,' do you think you are achieving that goal?
MARTIN: We have come a long way since working with SIMS and Scomis.  We still have a long way to go, as most people do in their trust.  But I'm confident we will be able to make things more efficient in the coming years.
Standardisation as a benefit of moving MIS to the cloud
JANE: Would you agree that standardisation is one of the things moving to the cloud that it achieved, would you standardise the move for [inaudible] schools.
MARTIN: We started doing some basic work on our SIMS but probably not as much as we would have liked to have done before moving, but now that everything is kind of accessible by potentially a single person, it'll be a lot easier for a smaller group of people to standardise that information and make sure things like our housekeeping routines are done.  So, we would have liked to have done more before we joined but we have the opportunity now to do it a lot more efficiently.
JANE: Not a trick question, but did we help you get towards standardisation with the support we were able to give?
MARTIN: Definitely.  The Scomis help desk and yourself help us with that. You helped us with SIMS audits, with how our databases look like.  We have also had sessions with yourself, where we have had training to our administrators and we are looking at doing more of that with other members of staff, the senior leaders and things, to ensure that we are using that in a standard way across all the schools.
Empowering schools to embark on new initiatives
JANE: And you empower your schools to take the initiatives and feed things back to you.  We have a session later on with one of the schools.  Can you give us, a brief explanation of what you know is going on to help with standardisation?
Reducing data handling by moving your MIS to the cloud
MARTIN: So, this is something that was done with Pencoys school.  Their learning mentor there was handling a lot of data, mostly through Excel spreadsheets and other things for attendance and behaviour.  And it was taking her a large amount of time to be able to do very simple tasks like Pupil of the Week and things like that.  She discussed it with yourself and using quite a few sessions, they have now managed to use SIMS, along with their teaching staff, to track that a lot better and a lot of that work is now done automatically through the SIMS reports.  And now those tasks take a minute or two every week, instead of an hour or two.  So now she can spend more time actually with the children, delivering interventions and stuff to improve their outcomes.
Helping customers share best practice across a trust's school
JANE: And what are the plans for that particular initiative now?
MARTIN: We are looking at sharing that practice with the other schools through the learning mentor, the SENCO network teams we have, so we can see the real-time benefits that it has had to that school and then potentially we will start moving that out across the other schools, so they can benefit from the same work.
Identifying exemplar schools and projects
JANE: And you will be using the peer – not peer pressure, but the examples from the peers, so the SLT and other staff in the schools can say – this is what we have achieved.
MARTIN: Absolutely.  It is always best when you are making change that you have a working example, that it does work.  And if it is already one of our schools, within the trust, with people that we know do the same kind of things as us, that makes the conversation and the rationale a lot easier to justify.
JANE:  Big question now:  There is a lot of change in the MIS world at the moment.  What are your current plans at Crofty, and future plans?
Honest support from trusted partner, Scomis
MARTIN: There are definitely a lot of changes.  We as a Trust have a lot of IT projects on at the moment, outside of SIMS and that area.  We are an IT team of one – which is me – with an IT support service from elsewhere.  So, we are continuing with SIMS at this point and we are engaged with ESS, looking at their Next Gen developments that are coming through.  But then we are talking about potentially starting a new procurement next calendar year, where we will look at all of the options that are out there.  Using all of our stakeholders.  So, the IT people like myself, the SLT, the administrators, the teachers, to make sure that we get an MIS system that that meets our needs as we go forward.  We envisage that tender will take a significant amount of time and we will be calling on Scomis to give us their experience because they don't only provide SIMS support, they provide support for some of the other MIS systems.  And then using the G-cloud framework from the DfE, we will run a tender process so potentially we will look at whether we need to move and start doing that for the 2023-24 region.
JANE: Ultimately that recommendation will have to go before your Board of Directors anyway.
MARTIN: Under our financial scheme of delegation that will have to go through the trustees once we have done the kind of full tender process and they will be involved as we go along.
JANE: When do you envisage that decision time being?
MARTIN: That will be somewhere in kind of the 2023-24 academic year, so that we are in the place where we can then choose where, if we are moving, when we can start moving the schools across and do it in a measured, timely way instead of rushing at last-minute and potentially having issues as a result of a swift switchover.
Recommending Scomis as a trusted EdTech partner
JANE: Thank you, and finally, would you recommend Scomis?
MARTIN: Definitely.
JANE: Would you like to expand on that?
MARTIN: Scomis have helped, initially my school Roskear and the Crofty, with the delivery of SIMS support desk that help all of our administrators, but they give me the peace of mind that I know that our data is a) secure and b) backed up, so if anything were to happen to any of our schools, we would still be able to access it and ensure that everything keeps running as best as possible.
Training and continuous learning with Scomis
JANE: How do you know that Scomis helped keep staff in schools upskilled?
MARTIN: Because we have got plenty of experience of it now, across the years.  So, we've had quite a few sessions from yourself with our administrators.  We have had one-to-one sessions with some of the administrators in the schools, and the SLT.  And the newsletters that go out, giving opportunities, the information FAQs that come up for each census.  There is a lot of resources that SIMS as a company put out there to keep our staff up-to-date and upskilled with the system.
Scomis' strong and deep relationships with ESS and SIMS
JANE: Have you found that the relationship that Scomis has with ESS has also brought benefits to you as a Trust?
MARTIN: Definitely.  We have had discussions with our SIMS at ESS account manager and yourself and that is now why we are part of the schools that will be helping with the next generation development of SIMS which will feed into the tender process that we will be undertaking next year.
Scomis' Managed Reporting Service
JANE: And your trust is one of the first trust that used the Scomis managing reporting service.  Has that been useful?
MARTIN: It has been useful.  We took that up so that our Director of Education and school improvement teams would be easily able to access summary data for all of our schools.  That means accessing things like the different characteristics of children, like free school meals, working out all of those kind of percentages; it has made the access for that data easier for those staff.  They no longer need to go into that schools' SIMS data base and pull down the school's report.  It is there on a Power BI interface that can easily be filtered.  It has helped them a lot with accessing that data swiftly.
JANE: Is there flexibility in that system?
Flexible systems tailored to our customers' needs
MARTIN: Yes, so anything we need that isn't in there, we can feed that through and it gets improved in.  As I say it is very easy to filter on the different demographics and all that kind of thing.
JANE: Picking up on your last quote on the case study you have kindly done for us, you say it is a two-part partnership.  I believe that, I'm sure you do.
MARTIN: Definitely.  We talk quite regularly. You have experience of our schools.  So, you kind of understand us as a trust.  And our history.  And we work together to develop that partnership and keep that benefit in our schools.
Disaster recovery with Scomis and cloud-based SIMS
JANE: Thank you Martin, we appreciate your time very much.  We have questions coming in.  We really only have time to deal with one question.  I'm sure this is the question that many trusts will be considering, because it is a question you asked me many moons ago.  If you are using Scomis to host the platform, what happens if you have a power cut?
MARTIN: So, we have disaster recovery plans that would cover that.  We keep some core information on paper, if we required it for contact information.  But we also have the ability to be able to talk to our other schools who will be able to access the network for us and the data.  So, we would very quickly able to access that data and a power cut would probably be less of an issue with the data being with Scomis, than it would be if it was happening at our school and we host our own data base, so it is not something we are overly concerned about because we have those processes in place.
JANE: Thank you very much.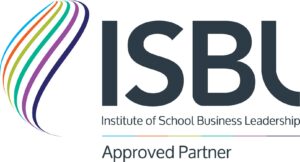 ScomisLive content is endorsed by ISBL as Continued Professional Development (CPD) for school business leaders
ScomisLive sponsors