From super tutors to immersive experience and beyond
Ready for your imagination to take flight? Put your seatbelt on as Zoe Scaman pilots us into the future of EdTech.

Zoe

talk

s

us through five big shifts in technology and show

s

us how they could transform the learning environment well within the span of your career.
Zoe Scaman, Bodacious
The five big shifts
Class trip to Ancient Egypt and back for home time? Let's go! Take your virtual toolbox inside a giant combustion engine simulator to run efficiency analyses and test improvements? Roger that! Run scenarios for food production on Earth 2.0 and innovate towards a healthier and more sustainable planet? Step right in.
Zoe dives into trends and technology and casts futures for immersive learning landscapes, entertainment, gaming, fandoms and content creators. The exciting convergence of real life and digital reality for young people, global brands, gamers, fandoms, work, life and learning. 
Zoe is an explorer, bringing together technology, gaming, education and learning environments.  
It might sound far out, but it's not. 
Zoe is working in and around these technologies with some of the biggest and most far-sighted companies. She is a strategist for global brands such as Netflix and EA Games, that produce the digital innovations today's students are native to. She gives us a sneak peek at tech that's coming to change the future of education.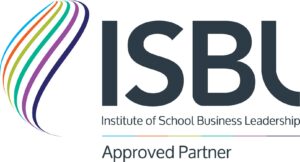 ScomisLive is recognised by ISBL as Continued Professional Development (CPD)
Offering over 20 hours of appropriate learning content for School Business Leaders. ISBL members can register their attendance against their annual CPD commitment.
Sponsors: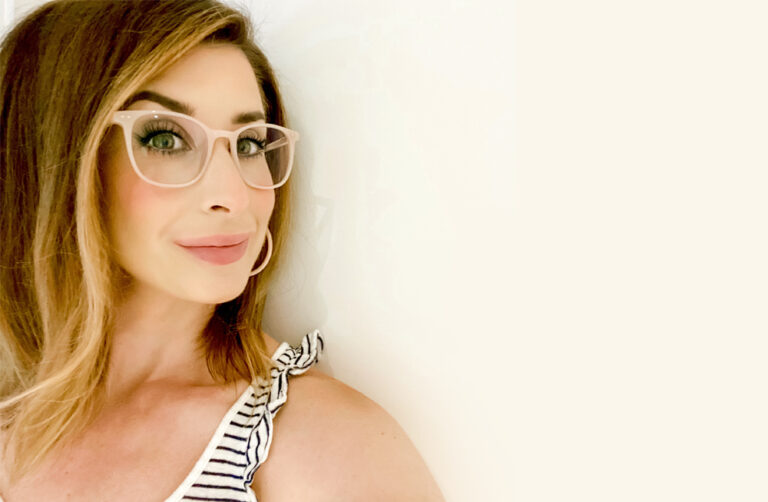 Zoe Scaman's b
io
Zoe is a bit of a Swiss army knife having worked in a variety of fields; brand planning, entertainment strategy, digital communications, new product development, business strategy and innovation. 
And she's done it on opposite sides of the world, quite literally, in Sydney, London, New York and even Ethiopia. 
She's worked at ground-breaking creative agencies; such as Naked Communications and Droga5. Forward-thinking innovative consultancies ; such as Undercurrent, London Strategy Unit and The Upside and best-in-class film companies, like Ridley Scott Creative Group, where she was global head of strategy. 
Her client list includes some of the biggest brands in the world – adidas, Google, Under Armour, Danone, Airbnb, Unilever, Coca Cola and PepsiCo. 
Currently she can be found running her own strategy consultancy, Bodacious, with a focus on the intersections of entertainment, fandom, the creator economy and the nascent rise of the metaverse, where she's setting innovative global strategy agendas for EA Games, Nike, YouTube, Zwift, Netflix and The NBA.  
She also leads personal brand strategy for NBA star, Luka Doncic. 
She recently published an in-depth look at 'The Future Of Fandoms' to tie many of these threads together, published a whitepaper on the future of the creator economy (accompanied by the largest survey of creators ever undertaken) and has since been invited to speak about both topics with the leadership teams of LEGO, Tumblr, Pinterest, PepsiCo, Snapchat, Verizon and more. 
From super tutors to immersive experience and beyond
Introduction
I am going to go through where I think education might end up in the next ten years.  I'm going to be focussing on big shifts in entertainment, gaming and into key technologies that are coming as well.  I don't obviously work actively in education, but I think it is relevant to have a more rounded view of what is happening in the wider world and hopefully get inspired by some of the possibilities as well.
The Five Big Shifts in EdTech that will impact schools
I'll cover five big shifts and give you case studies within the five shifts to illustrate the point I'm trying to make and where I think potentially this is going to go. The five shifts will span from the creator economy, to gaming engines, through to TikTok and what the impact of that will be, and immersive gaming.
Big Shift Number One – Super apps & super tutors
The first big trend is about super apps and super tutors.  When I refer to apps, I'm talking about predominantly what we have seen coming out of China and Japan over the last couple of years, but it is coming more and more to the Western market, too.
A super app is one app that contains lots and lots of different functionalities. It could be a master app that has entertainment, the ability to order food, to find education content, to play games within it, there's a social network within it, it encompasses all of those things.  What we are seeing within the super apps, what we had been seeing prior, in China, Japan and Korea, is tutors jumping on to the apps and creating own mini universes and their own businesses within those spaces and that education and approach is coming to Western markets, too.
Example: Mighty Networks – flexible access to teaching experts through shared learning communities
The first example of this is Mighty Networks.  I do a lot of work with them.  They are a white-labelled community platform which means that you can go into their platform and you can set up your own communities.  You can have people in one place, almost like a Facebook group but it is private, and it has all of your own branding.
One of the things they have been hosting more and more are tutors and professors who are setting up their own courses.  The courses they are setting up can range drastically from everything from knitting, for example, through to future technologies at TEDx. So, TED talks have their community and all of their courses on Mighty Networks.There are people who will teach you to do running at a better pace if you are not a hard-core athlete. More and more people are starting to feel comfortable joining these communities of shared learning and paying subscriptions to these communities.  There are a couple of other platforms that are starting to pop up as well.  What this means is we are finding niches for professors, teachers and course creators to create their own businesses.
From an educational standpoint what is interesting, especially in higher education, students can go outside of their normal learning establishments, and outside of the normal curriculums and find their own tutors and communities and learn in different ways.  That is one of the things definately to watch, moving forward, is how they write these courses and make them so engaging and sticky and potentially what could we learn from them in order to cross-pollinate into the more traditional curriculum area.
Example: TenCents VIPKid Super Tutor Platform – teachers as freelance professionals
The second example is one of the more traditional super apps and super tutors coming out of Asia called TenCents, a massive conglomerate. They own a bunch of different gaming and entertainment companies as well as super tutor platforms.  One is called VIPKid which was founded in 2013.
The premise was to teach Chinese children how to speak English. They promised one-on-one tutoring and they predominantly recruit their teachers from English speaking countries including Canada, the UK, and the US.  They link the one-on-one teachers to Chinese children between the ages of 4-12 and that is how they do their business. At one point, this was last year, they had more than 90,000 teachers in their network, who were enabling around 700,000 students to learn English.
I think what is really interesting about this, is, again, thinking about the way that the creator economy is starting to impact how teachers manage their own careers. If you are not familiar with the creator economy this has really exploded over the last couple of years and the whole premise is maybe we don't have to work in more traditional jobs, maybe we don't have to have salaried positions, maybe there are ways to leverage the internet, almost like a gig worker, to be able to pick up work here and there.
It means that teachers who have been working in traditional school environments, can almost now work as freelancers with these new internet tools.  They can access students all over the world, they get paid in different ways and they use their skills in different ways and really focus on the niche areas they want to teach and how they want to teach it.
I think that is a really interesting thing, again, to think about, from a UK perspective and from an educational point of view – is how we might start to tap into those excellent teachers in those excellent niches and bringing them into more traditional classrooms, or how we might empower students to seek out teachers that  may be more inclined to help them with a specific topic or a specific way of learning via platforms like this.
Again, it is one of the things that will get bigger and bigger in Western markets, and we have shown the potential of it from a Chinese and Japanese perspective.  One thing to note, is over the last couple of months China has actually cracked down a lot on super tutors and a lot of the massive platforms that were doing really, really well because of the Chinese market are going out of business.  China has decided that super tutors is cheating in some way, they don't want to encourage that as an economic possibility.  And so, again, what we are going to see, is more and more of these apps are going to start to move market focus to the West, now they can no longer operate in China. Again, this is going to get bigger and bigger.
Example: The Disney Education Flywheel – "edutainment" is becoming a real possibility
A final example for this one, thinking about super tutors and super apps is the potential for companies that maybe we have not thought of, really starting to dive into the education space.
There is a fantastic article that is worth reading by Packy McCormick called the Disney Education Flywheel.  He was starting to see the dots connecting for a company such as Disney.  Disney, is obviously absolutely massive, a multi-decade company in entertainment, but one of the more interesting things that they are starting to explore at the moment is the world of education.
One example of that is Hamilton. So, Hamilton, if you are not familiar, is a musical about the history of the start of the US as a nation.  It is very entertaining, and has hip-hop tracks. Again, it has made history so much more interesting, engaging and akin with popular culture.  Young people think – this is cool – they want to watch it and will learn something at the same time as being entertained.
They put Hamilton on Disney Plus at the start of the pandemic because we couldn't go to musicals, it was a huge hit.  They started to see they could use intellectual property such as Hamilton, which is entertaining but educational in its content, and could spin that out and that Disney could be at the core of making this happen on a more regular basis.
What if we took Hamilton as a history lesson, not only made it a musical but made it an IRL, an In Real Life experience:
Could you go to at a Disney park and learn more about history that way?
Could we then spin out lessons from Hamilton about the forefathers of America for example and consider the legal ramifications about starting a nation but doing it in an educational and entertaining way?
Could we have virtual worlds, where you could explore the world of Hamilton and you could self-direct the way you want to teach yourself?
Could we have Disney courses that start to play into the story of Hamilton?
You can start to see how this works as a flywheel.  Where you have an entertainment property, at the very centre, which is fun and interesting and maybe musical and engaging, and then you can build an educational universe around that.  It is something that Disney is now actively exploring.
Again, when it comes to the future of education in this space and thinking about super apps and super tutors, we need to think left-of-centre in terms of where that educational content may live moving forward and we will probably see companies like Disney and Netflix getting into this space.
Netflix is already producing a huge amount of children's educational entertainment and they will go further making that entertainment interactive. Children will be choosing their own adventure, answering questions, and again entertainment and education will be coming from places we have not necessarily expected.
Big Shift Number Two – The Tiktok-ification of teaching
By TikTokification, I mean breaking down education and allowing people to access it in very different ways.  If you have ever used TikTok, which you may not have, it is an app which is an algorithmic interest network.  It serves you content and the algorithm and machine learning behind it figures out what you like and serves you more and then you find the areas you are interested in.
When you create a TikTok or watch a TikTok they are short forms of content.  There are lots of transition effects and text overlays that are entertaining.  They are about 30-60 seconds long and this is it.  A lot of people who have been diving into TikTok have been thinking about new formats for education:
Could you teach somebody in 15-30 second videos?
Could you open up tips and tricks in 60 second videos?
Could you break down a curriculum into 60 second videos?
This is the content that younger people, especially teenagers, young adults and Gen alpha are engaging with and want more.
Example: Miss Excel – learn about Excel in a fun and exciting way
Miss Excel is in in her 20s and she is running a $3 million a year empire teaching people tips on Excel.  She makes TikTok videos and she dances around, does text overlays and does skits on the future of Excel and tips and tricks on how to use it better.  She funnels people from TikTok to buy her course, which she sells.  She has been going a couple of years, since June 2020 and is already earning six figures of revenue every single day, purely from finding a very different way to make Excel fun and to teach people Excel and get them excited.
This is a prime example of the TikTokification of education and actually finding new, fun formats that are really quick, lots of information condensed in a short duration, and making it fun and silly and entertaining but still, again, having an educational layer to it.  And she is doing exceptionally well in that space.
Example: The explosive rise of booktok – making the English curriculum more engaging
booktok is a community within TikTok which is starting to change the publishing industry.  So, it is essentially a resurgence of young people reading and recommending books and starting to give breakdowns of what they thought of the key themes or what they thought of characters.
Over the last, three years booktok has gone crazy, as a result of lockdown and the pandemic with  people looking for escapism and wanting recommendations of books that can do that for them.
It has generated 40 billion views so far, when it comes from people watching booktok content and it is starting to change the publishing industry.  It has sent book sales for Barnes and Noble, a bookstore in the US, which was faltering slightly, soaring and more and more authors and publishers are starting to find ways to get into the booktok community, because it can make or break a title going forward and it can bring titles back from the dead.  A lot of people are talking about Shantaram, a popular book from probably about ten years ago that is having a resurgence because  of booktok and young people talking about it.
If you are thinking about English language or literature curriculum, tapping into booktok and understanding how they break down the themes and make it fun, how they spread it and how it moves around different communities and people doing their own reviews and sharing insights.  It gives us an insight into potentially how we can make our current curriculum a bit more engaging and fun and how we could leverage booktok in the classroom.
Example:  TikTok's active push into learning
TikTok is actively pushing into learning.  TikTok is owned by a company in China called Bite Dance. They have their own super tutor apps and because of the Chinese crackdown they are no longer doing that but they are leaning on the learning and educational potential of TikTok.
They have a hashtag called learn on TikTok which allows you to find learning language and learning classes and they have recruited some incredible tutors. You may be familiar with Bill Nye, he is a tv educator who teaches physics and chemistry and he is now teaching on TikTok using short form content and creative ways of learning. You also have people such as NBC host, Lily Singh  and astrophysicists like Neil deGrasse Tyson .  You have probably heard of them, they do entertaining stuff in that space and are predominantly found on TikTok.  And they are also launching a $15 million creative fund for educational content specifically.  They are trying not only to shift TikTok away from fun, silly dancing, but to turn it into a resource for learning, connection, knowledge sharing and making sure some of the best professors in the world who have been doing this stuff for a long time are seeing it as a dominant channel for them  to spend time and energy on as well.
Big Shift Number 3 – Immersive Educational Experiences
So, how are we really starting to immerse children and young adults in experiences that are teaching them but also entertaining them and offering worlds they can escape into and where they feel it is not even an educational environment, it is fun, it is gaming and it is something so much more to them.
Example: Learn and Play on Roblox
You might have heard of Roblox,it is absolutely massive.  It is a gaming platform but they don't make their own games. The vast majority of the people that are making games on Roblox are teenagers and young adults.  People who are 13 or 14 years old – they can go into Roblox and use the tools and services to create their own worlds and games. That is in itself an educational experience. They have to think about levels and think about all the different durations that you have to go to, all the different puzzles you have to solve. And Roblox at the moment are setting themselves the goal of having 100 million students engaged on Roblox in high-quality learning by 2030.  There is a huge amount of money and effort behind this. They want to partner with educational organisations, such as schools, professors, developers, etc and create learning experiences in the metaverse for kids.
The one I played recently was a maths game (The Math Obby), created by a teenager. It is a single-person game and you have to solve different maths puzzles to get to the next level and to get the next rewards that you have to capture. It is one example of an incredibly immersive, fun game that can also be fun for people to actually teach quite complex subjects.  There is a huge amount of STEM content on Roblox, so teaching engineering, science and technologies.  The whole point of this is that you can take a student, put them in a fun world where they want it spend their time anyway, and get them building and navigating games as a very different way of exploring what education could be.
Example: Build educational worlds in Fortnite Creative
You have probably heard of Fortnite if you are a gamer or have kids, it is absolutely massive.
Basically, it is a battle royale game which means that everybody is playing against each other at once.  It is constantly changing stories and narratives, and changing the seasons as well. It is one of the most popular games in the world, especially in the West and for children as well.
One of the things they are doing is Fortnite creative mode which allows you to build creative worlds on islands away from the main game. You can build whatever you want using the tools they have but one of the things they are starting to do is really push hard into educational content. They are encouraging schools, classes and teachers to bring Fortnite into the classroom and to teach kids how to design their own puzzles and games in interactive 3D and getting them to build levels, build different challenges and build worlds.
It is teaching them, engineering, strategy and development skills and it is one of those things that I think Fortnite is going to get more and more into as we move on in the next couple of years.
Again, we tend to delineate and think gaming is a pure waste of time, an entertainment thing that kids do to tune out at the end of the day or that when they are gaming they are wasting their energy or brain power. But that is not the case. It is only because, when we are older, we are not necessarily gamers ourselves. I have been gaming for just over a couple of years to get into this world and understand it but the vast majority of parents and older people are not gamers and we see it as a waste of time. Actually it is a brand new way of learning and of immersing yourself into an environment. Remember when television came along and people said – you cannot watch television it'll rot your brain but it has turned into a form of entertainment and education for us.  Gaming is the same but for the younger generation.
Example: Turning gaming skills into real world skills with Game Academy
Game Academy is fascinating.  It is actually backed by the Department of Education in the UK, as well as a couple of other bodies.
They allow you to plug in your Steam profile.  Steam is a game marketplace by a company called Valve.  You can go to Steam and download games and create profiles. In those profiles, you will have lots of different gaming skills you will have, it'll figure out what games do you normally play, what skills are you good at, what levels have you got to?  What points have you earned?  Game Academy analyses all of that and gets a picture of you as a gamer and what you are good at.  Are you best suited to first-person shooter games or strategy games?
They have looked at 500 different games at the moment in Valve and analysed the behaviours of 50,000 players and they spit out the real-world jobs that potentially you could be a good match for.  If you are playing really strategic games that might point to the fact that maybe you need to be working in more strategic managerial roles.  If you are good at connecting dots and solving puzzles that might point you in a different direction.
What they are doing is bridging that gap between you as a gamer and you as an employee or as a worker in the real world and helping to make that leap from your skill set in the virtual world to something you can cultivate in the working world.
A lot of companies are tapping into Game Academy to find new staff and potential employees who are coming out of university, who are ending their school careers as well.
It's a really interesting link. It goes back to the point that I was making that gaming can be a way for us to teach skills and to get them into more immersive ways of learning.  It doesn't have to be a waste of time, tune-out mode.  That's the lens we should look at this stuff through.
Big Shift Number 4 – Self-directed simulations
What we tend to do from an education stand point, this is my experience back in school any way, it is very fixed in the way that we teach.  So, there is a curriculum.  We teach it a certain way and kids follow that curriculum the way that it is devised.  One of the things that we don't do necessarily enough of is allow students to go off on their own little mini journeys, choosing their own adventure, choosing the pathway that they want to take and where they want to spend more time and explore in more depth. What we are able to do, especially with the advances in new technology, is to allow them to determine and navigate their own educational experiences.
Example: Master the piano via Oculus Quest.
Oculus Quest is a virtual reality (VR) headset and they have recently released a game or app called Magic Keys. So you pop on your VR headset and it uses augmented reality to show you where you need to be moving your hands when playing an instrument.  It is a one on one self directed way of learning a brand new skills such as an instrument in a way that is gamified.
Again, what we are starting to see, is more and more of this coming into virtual reality and augmented reality and finding different ways to overlay skill development, using visual aids on to the real world to be able to help people transform and accelerate their learning and the piano and different instruments are one example of that. There are lots of engineering case studies and mathematical case studies where you can see a 3D engineered object in front of you, floating in the air, you can add different bits to it and you can turn it around and figure out where the different components would be. It is much more immersive journey for learning than it is sat in a classroom looking at a whiteboard or 2D TV for example.  It is a personal experience.  So, you can direct that learning and you figure out what works for you and navigate it in a way that fits for you.
Example: Learning content editing skills via Lego Vidiyo
Lego Vidiyo is like TikTok but for kids with high-moderation because it is with children.  It is a huge partnership with Universal Music.  They have created an app to allow kids to play around with different Lego characters, they can put themselves in the videos if they want to and use augmented reality on existing video Lego sets and create music videos, using the library from Universal music, they can create short films and dance apps, for example. They are editing using tools similar to TikTok with transitions, text overlays as well.  When they are finished, they can upload their creation to the master feed which everybody can see and then they have inspiration from other kids coming through.
What it's teaching these kids is how to make their own content, how to make their own music videos, how to edit, how to use different tools and technology development tools as well.  That means that if they're learning this stuff now, this app is targeted at 6, 7, 8, 9-year-olds and they're coming into school, we're teaching them in a very 2D, static environment that's just going to turn their brains off because they are being ignited by experiences such as this.
Again, is there a way for us to bring some of these apps into the classroom and find ways to pull in what they're doing in their spare social time, which is playing around on apps like this, and move it into the education space and making sure that we're not necessarily just boring them to death?  When they're coming from this exciting colourful world of creativity and coming into the educational space and being like, ah, is that it? We need to think about how we draw parallels and keep them inspired in that way.
Example: Tour Ancient Egypt with Assassins Creed Discovery
In 2018 Ubisoft created Discovery Tours that allow you to go into a really immersive historical world, for example, this one is ancient Egypt and again, it's all self-directed.
You find your way in ancient Egypt. There are no gamified features – there's no points to be scored or anything like that.  It is just a way for you to wander around the different aspects of what might have been in ancient Egypt. You get an audio tour similar to what you would get in a museum. You can also get a passport tab that tracks the areas within the simulation that you've been to. You can earn passport stamps to say you've been to the pyramids or you've had a look at the Nile and understand the history of that. It gives you timelines so you can actually discover the different time periods within ancient Egypt and it's a beautiful, really immersive way of navigating history and seeing it come to life in front of your face and doing so in a way that feels familiar and exciting to you, because it is the same kind of graphic engine that created Assassins Creed, which is a game they know and love already.
We will see more and more of this, with things like Unreal Engine, from Epic who created Fortnite.  They're creating immersive worlds.  Roblox are getting into this.  Ubisoft are going to start releasing more of these discovery tools.
We will see more kids expect that this is the way that they learn about ancient Egypt.  This is the way they learn about the Romans, about the Industrial Revolution. It brings it to life in a much more exciting and engaging way, than looking at a textbook or watching a VHS tape, not saying we still have, that but you get any point.
Big Shift Number Five – Blockchain-based credentials
Blockchain and crypto currencies that has exploded over the last couple of years mostly because we've all been bored at home and we wanted an internet casino to have fun with.  But there's huge merit and potential within the blockchain as well. One of the big ways to think about that is the impact it can have on education too.
Example: The Eduverse and Web3 to Ed3
So, the first is thinking about how we move from Web 3 (where we take the internet at the moment) into ED3.
One of the things that is happening at the moment is a project called the Eduverse. The Eduverse is being created by K20 teachers in the US. They are trying to create a central portal that lives on the blockchain for teachers.
It means that teachers can go through courses. They can get blockchain credentials. They can showcase their credentials on the chain -so, saying this is a proper credential that's burned into the internet and I don't have to produce a piece of paper. They can share marketplaces for different tutoring work. They can trade lesson plans with one another. They can share knowledge. They can earn tokens for the amount of tutoring that they do. Essentially it turns it into an education portal and marketplace for tutors to connect with one another, to connect with students, to showcase credentials, to earn credentials and to exchange monetary value and I guess more intangible value with one another as well.
It's a very nascent project at the moment but what's interesting is whether this could be the future of education? Could it be the way that we start to move teachers in that direction moving forward so that they are paid in a better way, they can actually earn credentials in a better way, they can share knowledge in a better way?  It's definitely one to watch in terms of where that might go in the next five to ten years.
Example: Tokenised Credentials and Learn to Earn
Then we have this concept of tokenised credentials and learning to earn.  There's a website called Rabbit Hole and it's set up to get more people playing around with WEB3 and blockchain and FTs to get them more familiar.
The difference with Rabbit Hole is the more time you spend doing some of their challenges, learning about NFTs, learning about decentralised finance, you earn tokens.
They reward you for learning. And again, I think that's going to become more and more popular especially within the WEB3 world. You get people to spend time and energy with these new subjects which has a positive impact on the businesses working in that area but you're paying them in tokens for doing that. You're saying your time and energy, as an explorer has value and it deserves to be rewarded in the right way for your contribution.
I think we're going to see a lot more learn to earn platforms to get kids and young adults more familiar with WEB3 applications, to get them familiar with crypto tokens, with different passport badges they can earn as well.  We have never thought about paying students to learn, but if there is a business imperative behind more people getting familiar with an app or specific blockchain, why shouldn't some of the value being created in that go back to the people who are spending the time and energy learning and spending time with it?
Example: Community Knowledge Sharing and EDU DAOs
A DAO is a Decentralised Autonomous Organisation. Essentially it's an internet community with a bank account.  The internet community can be people all over the world.  They come together and they hang out in, for example, in different group areas, so Discord, like a Facebook group, and they have shared finances. They all have a shared bank account.  They all collectively vote on what to do with that money and where it should go and what they want to discover together, what passion they want to share together, what they want to build together.
One of those examples is Crypto Culture and Society DAO. They are trying to explore the future of the humanities and philosophy in a WEB3 blockchain focussed world. One of the examples is DAOs and technological determinism. It's the merging of philosophical topics with technological topics. They have all bought tokens and they've put that money into a shared pot.  They've just finished their first educational season, they're going into the second, they decide who they want to spend that money on.  So, what professors do we want to get in to teach us?  What courses do we want to go on?  What products and minimum viable products do we want to build together.  They share the resources and break up into teams and they all go off and make it happen.
What's interesting is it's almost like a flat hierarchical higher education community that actually allows you to then go on courses, share your knowledge, you're a part of something and earn potentially in the process as well.  What they're also doing, which I love, is they're creating scholarships for people who can't put money in, or don't necessarily feel like they've got the time or the energy necessarily. They're creating scholarship seats which are fully paid for access to all of these courses and all of this documentation for people underrepresented in the crypto world at the moment.  That's a wonderful thing to do.
There's more and more of these DAOs popping up in higher education and in specific topic areas and this is one to watch in terms of how we start to maybe shift.  I think it will shift the future of higher education away from quite tired and very overly structured hierarchical institutions which are incredibly expensive into these more self-directed communities who share their money and share a passion and know where they all want to go in the same direction.
And so, that is it in terms of the five big shifts and potentially where education is going to go.  I know that's very futuristic but a lot of this stuff is already on our doorstep and it's worth considering.  The more we can start to bring this into the classroom, the better it's going to be I think for the future of students' engagement and also the entertaining and engagement factor as well.
Albert Einstein said "Play is the highest form of research". One of the things I wanted to leave you with is this thought. The way we play or the way that teenagers are playing is changing.  And rather than push against that, what we need to be doing is thinking, if they're changing the way they play, maybe we should be changing the way that they learn in order to actually align with that play.  And so, things like gaming, things like WEB3, TikTok, supertutors, all they are are new levers in this expanding educational tool kit.  I am a massive advocate of embracing change.  It's time to embrace this stuff for the education sector as well.
Some Key Questions
Question: Of all of the shifts and examples you shared today, which of them do you think is likely to have the biggest impact on education?  And for organisations with limited resources, do they try to spread their actions across all five trends or focus on one or two and go deeper into those?  Looking at those five themes that you talked about if we could just focus on one which would it be?
ZOE: I think the most interesting one and the one that will have the biggest impact is going to be immersive learning experiences.  And that is going to be, for example, Roblox, Fortnite, Unreal Engine, Lego Vidiyo app. All of those are essentially finding ways to allow students to play around with existing tools, with existing gaming worlds and see what they want to create as a result of it. And I think what's really exciting about that is the vast majority of that is free. So, Roblox you can play around with for free.  Unreal Engine, free.  Fortnite creative, free.
The ability to bring those into the classroom and allow students to spend time with it – and they're spending time at home with it – why not have the links between the two? And I think the possibilities for what you can create there and the skills that they can learn are potentially limitless. It's about getting teachers and educational leaders to tap into the leadership teams within the education sector at Roblox, Fortnite and say what have you got that we can bring into the classroom for free and what kind of lesson plans would you potentially suggest we do?
All those resources are already available.  So, if you go to Roblox education the website, they have loads of courses to go through for free, talking about how you can start to build those gaming worlds and get students in it.  Fortnite and Ubisoft have the same.  All the content is there.
The reason it's going to have the biggest impact is because we are raising a generation who are building their own virtual worlds, building their own games, building their own creative assets. We need to get them doing more of that, because the future of our economy is going to be heavily in the virtual world and actually, we need to be teaching about it as part of the curriculum moving forward. Those are the kinds of jobs that they're going to have.  Those are the skills that they need to learn. That's going to be the economy that they operate in. It's absolutely critical that we start helping them on that path and on that journey as soon as possible.
Question: What do you think the impact of the creator economy will be on education?
ZOE: I think the impact of the creator economy first and foremost is on teachers as opposed to students. I think a lot of teachers are going to realise if they have specialist subject areas for example, they could either moonlight away from the traditional education system and teach in a very different way and earn income in a very different way. Or they could move all together into becoming super tutors and course creators.
The benefit of that for teachers is better ways of managing your income potentially. Not saying everyone should jump ship from the education system. Please don't do that! We need you. But finding different ways of teaching and learning. But it also means the rise of these supertutors who are just exceptionally good in some instances in their field and does that mean that potentially we could leverage some of those supertutors and bring them into the classroom.? What if you have got a specialist supertutor who predominantly hangs out on TikTok or has a community and courses and they specialise in, I'm making this up, the start of the Roman empire. They are the best of the best.
Why would we deny our students access to that talent and to that learning? Is there a way to actually start working alongside some of these supertutors who are rising as a result of the creator economy and inviting them in to do virtual sessions with our students, which gives the students access to the incredible power brains and we can supplement them with the teaching on the ground and in the classroom?
If we have exceptional teachers out there, who are moving to the creator economy, let's find ways to bring them in, as opposed to shutting them out and only doing one on one tutoring.
Question: When new technologies are introduced into education, there'll be upskilling required in the teaching profession.  Do you think the Government is willing to fund such a programme?
ZOE: I have absolutely no idea if the Government would fund that programme.  Going back to the point that I made previously, the vast majority of the resources for upskilling teachers are available for free. So, I would go onto Roblox education, Fortnite education, Ubisoft, Unreal engine, all of that is freely available. There are video courses, written courses. There are communities to go into and ask questions of other teachers on the same learning journey. They are all available for free.
So, to a certain degree if the Government don't want to fund it, you can go well, we don't need you, we can do it ourselves. I think it's less about monetary funding and more about schools and education bodies allowing teachers the time to be able to invest in learning these skills, even if they're for free .I know how time consuming it is, and you don't get a spare second to yourselves. How do you find the learning time and allow teachers a couple of hours here and there during the week to upskill in these new areas and make sure we're protecting that time and protecting that energy so that they can actually move themselves in the right direction?