The Google Digital Classroom
Phil Wheeler, Google Certified Trainer and Presenter, Getech and former teacher

Overview – The Google Digital Classroom
A student's school experience has a profound impact on their future. Google for Education shareable devices and collaborative tools help teachers prepare all students with new, more engaging ways to learn the skills they need to succeed. 
Google for Education gives teachers the freedom to spend more time personalising the learning experience, and less time managing it. Students can learn 21st-century problem-solving and the skills they'll use in their future careers, with accessibility features that help every student do their best work. 
Google for Education products are easy to deploy, use and manage. With a few clicks, IT administrators can set up new devices and manage policies across an entire school or district. Automated, cloud-based management streamlines processes and ensures that all users stay up to date. 
Phil Wheeler
Google Workspace/Google Cloud Trainer


Phil has over 12 years classroom experience and in his current role has a responsibility for developing EdTech within schools. His experience as a teacher and as an advocate of EdTech, brings perspective and emphasis on real life examples. He shows us how EdTech supports and solves challenges with certain student cohorts, opens possibilities for student-led learning with safe technology, and frees teacher time from administration to spend on the learning experience. 
About Getech
Getech is committed to providing solutions for the classroom and beyond which both helps educational establishments achieve their 1:1 target, whilst removing complexity when introducing new technology to the learning environment. Getech is a Google for Education Premier Partner who works closely with Scomis who is a Google for Education Partner, and together we help schools exploit Google technologies. 
Next steps
Need help and advice with implementation or ongoing support with Google?   
As a Google for Education Partner, Scomis has worked with many schools to help them implement Google and other cloud-based technologies. By providing flexible access to our Google experts, we are also able to help you build on your existing Google platform to realise its full potential.  

If you are interested in knowing more about how we can help you to exploit Google for Education technologies, please get in touch.
Other related topics
Find out what you can do to reduce the environmental impact of your school or multi academy trust and how technology can help your organisation become more sustainable with Google's Head of Education for the UK and Ireland, Anna Artemyeva.
Find out what a fully 'googled' school looks and feels like. Gain inspiration from a school that has been a worldwide Google Reference School since 2015 and was one of the first schools to deploy G Suite for Education and Chromebooks in the UK with Assistant Head and EdTech Lead at Devonport High School for Boys, Nick Berryman.
If you are looking for inspiration about how to empower SEND students to take greater control of their own learning through exploiting EdTech, find out more about new strategies and hints and tips that you can implement immediately with Google Certified Trainer and Presenter, Phil Wheeler.
Successfully implementing a Digital Learning Platform at Honiton Primary School 
As a Google for Education partner, we have helped many customers successfully implement digital learning platforms, enabling the provision of high quality and engaging teaching and learning without impacting on staff workload.  And our services don't stop there – our ongoing support contracts provide quick and responsive access to expertise when it is most needed as Ross Hasler explains:  
"We use Scomis to support us with our G Suite for Education and I would like to say a BIG thank you for resolving the myriad of requests we have been sending through. Our teachers are using Chromebooks successfully to teach KS1 and KS2 using Google Docs and Sheets. The service is working extremely well – the queries that I and other staff members have are now looked at much quicker by the specialists at Scomis, freeing up huge amounts of time to focus on teaching, learning and leadership"  
Ross Hasler
Assistant Head Teacher, Honiton Primary School, Devon
Further reading and reference material
To follow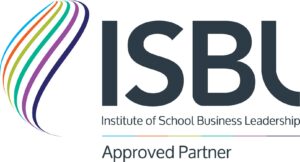 ScomisLive is recognised by ISBL as Continued Professional Development (CPD)
Offering over 20 hours of appropriate learning content for School Business Leaders. ISBL members can register their attendance against their annual CPD commitment.
Sponsors:

Session Transcript
Phil Wheeler talks about the Google Classroom
PHIL: Thank you very much, Tara, and welcome, everyone. I hope you have had a fantastic day. I know it's been certainly a full jam-packed day, and, without further ado, I will kick off. So, what you can see here is a Google Classroom. It will be familiar to virtually everyone here. It's a classroom, it's our screen page, and it's where we can announce things to our class. What I certainly found, and I wish I had this when I was in the classroom, was I was teaching two classes within the same year group, and they were following the same curriculum. It was really, really frustrating when I had to set the same piece of work more than once. Because you've got to set it for your first class, and then for your second class. So that would involve multiple photocopying, going through the tasks, making sure the students had everything that they would need to be successful. Now, of course, with Google Classroom we all know about the Classwork tab here where we can set our work, add assignments, and we can set material, but there is one really, really useful tool down the bottom which is reuse a post. When we press that, we can take anything that we've posted in that particular classroom, and posted again, so, if you have a piece of work which is ongoing, that is a really time-saving bit of information, so if I just, for example, picked Venn diagram bit of information, I could reuse that and what it would do is it will open up the page that we're all used to. I've got the option to make a copy for each student and having them edit it as I would like to do, and I don't have to enter the file. I don't have to enter the title, I don't have to enter any of the other bits of information here, it's just ready for me to go. When I press "assign" I've instantly reassigned that piece of work to my class. And, as you can see, it's popped itself into the Going Further section here. That is well and good, you might say, but I want to take a piece of work from a previous class in the classroom, and you can do that as well. It's back into Create, into where it says Reuse Post. This time, you're going to press the arrow, and you're going to select the classroom that you would like to get your work from. I'm to go right to the bottom here. I'm going to go right to my class where I want this piece of work, and I want the help instructions, and reuse that one. What it will do is that it will pull that information directly from the first classroom and pop it into my classroom. I can make the relevant changes of what I need to do, press assign, and that will post into my new classroom. So, if I've done lots of planning, which I would have done, I can now re use topics and resources that I have had in one classroom and use them in my new classroom. Now, if you multiple the amount of being seconds this is going to add up over the course of 39 weeks, you can see that you're going to save yourself lots and lots of time, so that is a time if it is in school, you can be using to help students in your class. If that is time at home with your planning, it means your planning time hacks got shorter, but the quality has not dropped, and that means you can really put some energy into that rest and relaxation to charge those batteries ready for the next day. So that is how to use the repost tool within Google Classroom. You've done the hard work and share it with the other classes. I've fired up do a think docs. When I was at – *I've fired up Google Docs. When I was at school, when we started to use the internet, research something, I would go off task. I was that kind of student. My attention span wasn't particularly brilliant, so I could drift quite easily unless I was kept on a short rope. So if I have to go on to another tab to get a picture, I'm probably going to end up on the BBC Sport web page looking at sport, because that's one of my passions, and that is going to probably be nothing to do with the lesson that I'm actually doing. So someone's going to have to haul me back on track. Again, that's time that could be better spent about that  by that teacher getting people to make more progress. So what I'm going to show you now is the Explore feature which works in Google Docs and Google Slides and it is a really, really got a things to get information from the internet without leaving the page. I'm goes to put my name in, a place I want to visit. I want to go to Singapore. Let's add that into my document, and I now need to get an image put into this box here from Singapore, or information about Singapore. So I could go on to another tab at the top, but again that's going to lead me to drift off task. In the bottom right, of your screen, you will have a grey square with a star in it down the bottom. If you hover over it, the word "explore" appears, and, if you click it, a tool bar appears on the right-hand side of your screen. Now the beauty of this is that Google is already starting to scan this document, and has is already suggesting what I might want to search. And, actually, it is about Singapore. Thank you very much. So I don't even have to type in here. However can be , if it is not Singapore and I need to search for something else, you can type in there. I do want to type Singapore, and it is starting to pull information about Singapore, so it is giving me the dialling code, population, currency, and lots of information that I might need. I want an image, though. So I am going to click on images, and these are all copyright free images because you're using My Google for Workplace Education account, and that is going to be useful. The picture I normally do if I can find it, is a picture of the trees. Now, if anyone's been to Singapore, you will know about the trees. They are not real, they are artificial trees that light up at night. So there are the trees. And I literally found the image and dragged it into this particular piece of work that I'm doing. So again, this is now time-staving for your students. It's time-saving for you, because you don't have to make sure they're all on track, and they can drag and drop information in. If you're using a shared drive for this particular piece of work from a faculty or an department area within secondary schools, you can do a search from Drive as well. It's now searching my Google Drive for anything with the word Singapore in it. If you go down to Tools, and explore as well, for those of us who love a keyboard short cut, it's control, alt, shift, and i. There is a lovely away that you can get stuff into your documents quickly. Now, there's been a few other useful additions to Google Docs recently which will certainly help with minute-taking and other bits of information. If you press the @ key which is part of an email dress, I start to get lots of different bits of information. So I've just added myself in here. So I press the @ key and it gives us a whole list of information. I added my name here. That prompts me to say that I've added this person. I would still need to change my sharing permissions at the top, but of course it is great for minute-taking, if you are taking minutes, because you can add people in, it would then automatically notify them, so then it is going to share minutes with them automatically, fantastic for govern ers, fantastic for those staff meetings where you're waiting for the minutes, and, of course, when you get that, you can then put your actions straight in. You can at the person that you need to notify. That is a fantastic way of doing it as well. You can add in meeting notes, checklists, images, you can bring in dates, times, lots of different things. This is called the Smart Chip. An absolute fantastic little thing, all of these things are found in file. The at chip is great way to get them in as well. I wasn't going to add that but I've given you that extra bit of bonus as well. I'm going to move over to Google Slides because the Explore feature works in here as well. It's in the same place, conveniently, down the bottom right. If I press Explore, I will show you some of the differences within Slides. It will give you the option to change your lay-out. If you don't want to do that, go into the search bar here, and I will search for exactly the same thing. It brings up exactly the same search criteria we did before. Let's find the identical image that we used earlier on of the trees. I will drag that in to my slide deck. Of course, it allows you then to resize it so you can make it nice and big and also pull across where you got it from as well, the web address, so you can check your student's work to make sure they're getting the information from suitable places. So that is war we can use the Explore tool, and we can really save time. The students will save time. They will actually – they won't have time to go off task which is really important. Of course it adds to the pace of a lesson, allows us to get more done within the time we have available, because we all know that time is precious. Okay. Now, those are two tools that you probably know quite a bit about, but I'm going to show you another couple of tools which work really, really well, and when you say Google Geotools to people, they think something the humanities department will be dealing with, and it's not for me. I don't need to do anything with maps or anything like that, because I'm an English teacher, or a maths teacher, or like I was, teach business, I don't have anything to do with maps. You can use the Geotools in Google Workplace for Education across the whole curriculum, and really, really start to delve deeply into what happens. So what I've got here is just showing you how to get to My Maps to start with. If you go to New and go down to More, you can go to Google My Maps. I'm going to open this one here. It will open up in a new tab for us. And you might wonder what I'm actually going to show us on the map. Just make that a little bigger so we can see. I have got here a little bit of information about the D-Day landings beaches. So, for those of you who don't know what they are, five different landing points for D-Day back in 1944 which to this day is still the largest sea invasion ever, because obviously we had to take multiple troops and equipment from England to mainland Europe. So what I have got here is I've got some areas already plotted on to my graph. You can see that I've made some changes. When I hover over this one here, click on this one here, it brings up the American flag, because it was American troops that went into Utah Beach, okay? So you can add this in. You can get your students to do this. And it is all works in Workplace. If we go down to this one here, this is Omaha Beach. Again, American troops went into here. The British and the Canadians are also involved. Juno Beach. We don't have any information about that. Let's put some there in a minute. We don't have any information about Sword Beach, and we don't have all the information we need about Gold Beach. So Gold was a British forces beach, why I've got the flag there. So I need to add in a British flag to this one here, for Sword, and I need to add a Canadian flag for Juno. Let's start with Sword. I've plotted this on here. Let's just delete this and show us how we can do that. So I'm going to type in "Sword Beach, France." It will then find our place on the map. Do we want to add it to a map? Yes, we do. And that is now adding it to our personal map. These are personal maps within us. Therapy not available anywhere else. And I need to put some information on them. So you've now got styles, icons, add an image, or a video, directions, or you can get rid of it. And this is the camera icon which, if you click that, allows you, to upload information from your individual Google Drive, or actually what I want to do is a Google Image search for the UK flag. It's going to find the UK flag and it's going to add that to my sword beach. Yes. So when I go over there, it's going to click on here, and it's going to add in the information, to demonstrate the information. So now I need to go to Juno Beach, which is just around the corner. Just over here. I need to do exactly the same, but for the Canadian flag. So again I go into Google Image Search. This one I want the flag of Canada. So we will pop that one in. Not quite worked, so let's do that again. There we are. So we have now got, if I zoom out here, our individual landing points, our five landing points, for the D Day landing. You can start to get your students to do bits of history research, plot things on their own on the graph, that other own map, and then they can come together. This works brilliantly for an individual piece of work, but also as a big group piece of homework, because each individual person could plot a different site on this graph. Now, you will notice that I've got some land ing crafts images here, and I've got them in different colours, but to be  nothing for the two British beaches, so we need to get that changed. So over here, in this section here, you've got these pins. If you hover over the one you want to change, so I want to do   Gold, you can change the colour of the pin, and I can add in icons. The best one I can find, it is a sort of signifying a landing craft, was actually the ferry. That is the one I used up here somewhere. Let's come out of there, because it's already there. So that is a blue one, but I'm going to make this red. Purple. Let's make it, let's make it a black colour. And I'm going to do exactly the same for Sword Beach as well, going into there. Now of course when I go back to my map here, you've got the five different landing points for the five D-Day landings, all of a different colour, to represent the different countries and troops that were looking at that. So how far was it from the beach over here, the Utah Beach to the Sword Beach in we can measure on this map. We can take a ruler. We can take a straight line from one to the other. So there is a whole landing craft happened over about 63 kilometres. That is in a straight line. So obviously, if you travelled by road, that would be more. So, 63 kilometres up the French coastline, we were hoping to land on, and successfully did over a two-day period. You can start to plot different places now, so I'm just going to come out. They had to go from here, and they had to basically make their way over to Germany, so let's go over here. So you can start now to look at their journey where they came from. So you could plot from here, they went over here, they then went into Paris, and some went over into Germany. And if we take it to where the Nuremberg Trials happened. That is just over 1,000 kilometres that some soldiers would have walked, marched, fought. So you can start to tell stories through Google My Maps, okay? As you noticed, that line from Paris to Nuremburg is slightly curved, because My Maps is taking into consideration the curvature of the Earth, so it is actually bending round. So you can start then to design shapes. I've included the maths department including Maps because we've got a triangle there, telling us distance, area of this map in here, so you can start to bring in lots of different bits of information. I've seen this used right down in Year 1 and right up to A-level. So it is a lovely feature. And so that is some information. What do we want to do now? We can compare this to what actually it looks like now. So what I've done now is created a Google site. Here are little bits of information, and on my Google site, I've included bits that we've talked about today. So Google Sites are a great way to have a visual notice board that you can add in different things. I'm going to come back to that one in a minute. I want to go over to this one. So Maps and Google Earth. So I've dragged in images of what actually it looked like for these soldiers attacking, or trying to land, lots of different things going on, very, very different to how they look today. But what we can do is have a look at the historical images that we've got on the internet, and we can actually have a look at what it looks like today. If we go to Google Earth, and this will take a small section of time to load up, you can then actually have a look at what these areas in France look like today and how they've changed. So, it always brings up the world for us. We definitely have the right place, and you can spin it round, if you want. But the tool here is where we want to do our search, and you can do a search. So let's do our search for Gold Beach. It will take us right into Gold Beach. We can start to have a look in this area, and see what it was like. We can zoom right in. So we can have a look here and that is what it looks like today. Is terrible did not look like that in 1944. As you can see, coming in from the landing crafts, they have a short distance to go until they hit buildings. So that's – that was one of the reasons why this area was chosen, but if we compare that Utah Beach, we will have a look at some of the differences further along the coast, up here, we can zoom straight in, and as you can see, this is a little bit more open today, so possibly easier to be spotted, because there isn't many places to hide until we get up here, which is quite a long way, but of course we could go back to My Maps and we could start to have a look at how people would have had to behave and operate. So that is using My Maps and then taking it a step further going into Google Earth and there are lots of other things that we can do in Google Earth as well. So you can then save your different searches, but you've also got the Voyager tab as well. You can select some pre-determined topics that are already there, so, if we want to talk about we can go on a virtual field trip round the world without leaving our classroom. So here we have the Colombia glacier in Alaska in the United States and it gives us information about what is happening. And it is gives us a timeline of how that landscape is changing. As you can see, the glacier is melting which means the water in the ocean is increasing, so there we are. There is the glacier going into the sea. And as you can see, that white becomes blue because all of that ice has melted over a 30-year period. So you can start to use Google Earth to explain what is happening in differently phenomena around, and there are ten of these in this particular one, so you can look at different areas. It zoom out and taking us to the melting ice caps. And do exactly the same on this one. So it shows us the impact of global warming. So if anyone says to you global warming is not a thing, Google Earth can show you that it is a thing, and then you can get them to watch it. I'm not going to mention any names of people that might think it didn't happen. So that is how we can use these tools. We can save time, we can really get the students driving forward their own learning, because on Google Earth they can literally go anywhere in the world to find out little bits of information. And then what I did is just pulled this together, as I say, in a Google site, so I built here a website, so I've got a little bit of information about me. Just to pop in there. My cartoon meme tends to follow me everywhere. I've not finished that yet, so I will come back to that one in a minute. You can have bits of dropdown information about docs and slides, and then you can drag in lots of different things about things. This website was built with absolutely zero coding knowledge. So there is no coding knowledge whatsoever required here. I will show you how quickly we can pull a video in. If I go to my Google Classroom tab here, I can find video, using YouTube, and the video I want is Google Classroom 101. It will find that video for me. That is the one I want. I will select that, and it will embed that into my classroom for me. Now building a site for revision, or, more importantly, your students building sites for revision, becomes a lot easier and a lot more fun, and they can share that information out, and just to show you this does actually work, I will show you what the website looks like by going up to my preview button. So that is what it on my Google Classroom page. If I play that, it just plays that video on that page there and then. You can stop that as well. So there is no audio there coming through, because you don't need to, but of course, this is viewable on a mobile phone as well. That is what it would look like on a mobile phone, and we all know students have them, so they can build a re vision site, you can build a site, they can use that for revision purposes when they're travelling to and from school. They're saving time because they can actually get some revision done as soon as they leave the school site. So that brings us through to the end of my demonstrations. If anyone has any questions, and I'm sure there will be plenty of them, now is the time to get those in. Thank you very much for your time, and hopefully you can take something away today that you can use immediately.
TARA: Phil, thank you so much. That was so interesting. I loved that Google Maps takes in the curvature of the Earth as it is showing you your route. That is really, really nice touch.
PHIL: Yes. That is a one that primary school teachers do pizzas and they go to Italy, from wherever they are in the UK, they draw a line to where the tomatoes come from, and they say the line is moving because it's – you really demonstrate it when you go halfway round the world.
TARA: Fantastic! Thank you. So, we do have some questions coming in. And let me just have a quick look. So, yes, so, there are a couple of here that are about the adults, actually. Around education. So, firstly, what is the best way to get staff confidence about using the digital classroom?
PHIL: So if I take teachers to start with, because obviously they're the people who are going to be doing this on a daily basis, it is first of all to those teachers, don't be afraid. You have the skills to use it. Because if you can move a mouse, and you can navigate the mouse around the Google Classroom screen, you will be able to find things, okay? I've just popped up my Google Classroom screen again there, and it is really quite easy to understand. And I've taken teachers through training in a short 20-minute session from I've never even seen Google Classroom to, "I think I can put something on there for my class tomorrow." That's the first success. Try it with one class, with one piece of work, once a week. Start small. And then all of a sudden, it grows. Competition between staff will kick in, because they will want to – "I've done two, I've done three", so you will get that competition element going, and all of a sudden, you've got it all being used. For the office staff, why should they be involved? I always remember my pigeon-hole in the staff room being overflowing because there were certain days where I would never get to my pigeon hole if I was teaching a full day. If something went into the pigeon hole, it might be a number of days before I got to it. A message comes in to the information into the office, that can be shared with me directly, I could pick that up on my phone walking between classrooms. And then at a suitable point in that day, even if I've got a full teaching day, I can then maybe get to that piece of information, get back to that parent, or get back to that child, and share out the relevant piece of resource. It might be that my son was away last week, didn't get the homework, needs to it, and then you can share that bit of information out.
TARA: Thank you. That's interesting, and just mentioning the parents there, another question here is are there any benefits for parents in going digital?
PHIL: Yes. There are. One of these things I haven't shown today is that schools can set up their Google Classroom to – in the pupils tab, to have inviting guardians in. So they can see what work has been set for their students, for their son or daughter. So that is a really useful feature. You get lots of buy-in, and on previous sessions we heard about one-to-one schemes. So, you know, if you've got that involved, or they're using devices at home, they can show their parents or guardians what they're doing, and, of course, the parents will get a digest email every week, or every day, or however long it set, so they know what is going on. Because I remember lying to my mum and dad about not having any homework when I was 14!
TARA: Yes, and thank you for that, and thank you for correcting me. You're absolutely right, guardians, not parents. I come from outside the world of education, and this is new for me, so I appreciate that. Thank you. And so, I suppose there is a final question here which might be quite helpful and resonate with a few people, looking at Google and thinking would you be, that's something we should be doing, but, heck, our office staff have all of their existing documents in Microsoft Office. So, is that a hurdle?
PHIL: No. One of the beauties about Google Drive is that you can upload any file type, so whether that be Word, Excel PowerPoint, PDFs, MP4s, audio files, smart notebook files, Purple Mash, you name it, it go into into Google Drive. You might need the relevant software to open it the other end, but the beauty is that it is fully mobile. So I could be walking from one classroom, I may have to go on public transport to another site. I say "public transport" because if I'm driving I couldn't do this, and I could be on my phone or Chromebook or my device, be logging in to my Google  Google Drive in the right place. So the fact that you've got lots of stuff in other formats is not a problem. Pop it into Google Drive. The beauty about this is when you pop in a Word document, it will keep it in the original format but also then allow you to open it in Google Docs so you have two versions of it, so you have the original and all the Google Docs features, some I've talked about today.
TARA: That's great. Thank you so much. I think that's all we've got time for been Phil, but we are definitely going to be seeing you back here tomorrow at 12 noon, so thank you very much.
PHIL: Cheers, thank you very much.